Michael Jackson Wrote a Song for Diana Ross Inspired by a Snake
Michael Jackson generally didn't like crafting songs for other celebrities; however, he wrote a hit song for Diana Ross. Specifically, he wrote a sexy song for her that was inspired by a snake. During an interview, Jackson explained why he was willing to work with Ross even though he usually didn't like writing songs for stars.
Why Michael Jackson was willing to work on a song for Diana Ross but not songs for most other celebrities
During a conversation with Bob Colacello of Interview Magazine, Jackson discussed working with Paul McCartney on songs such as "The Girl Is Mine" and "Say Say Say." Colacello said Jackson was more open to the prospect of working with other stars than most celebrities. Jackson said this wasn't the case. He revealed he generally didn't like collaborating with celebrities. Colacello mentioned that Jackson had worked with Ross.
"Only very special people," he said. "I mean, Diana's like a mother-lover-friend to me. She's wonderful. I just wrote, produced, and edited her next single, 'Muscles.'" Colacello asked Jackson if he had written the lyrics of the song and Jackson replied that he had.
RELATED: Michael Jackson: Madonna's Songwriter Said 1 of Her Songs Is Just 'Billie Jean' in a Different Key
How Michael Jackson wrote Diana Ross' 'Muscles'
Colacello asked Jackson where he found the time to write so many songs. "On airplanes," Jackson revealed. "I was coming back from England working on Paul McCartney's album, zooming along on the Concorde, and this song popped into my head. I said, 'Hey, that's perfect for Diana!' I didn't have a tape recorder or anything so I had to suffer for like three hours. Soon as I got home I whipped that baby on tape."
According to Jet, the inspiration for "Muscles" was Jackson's snake of the same name. Ross saw the boa constrictor when she was visiting Jackson's house. At the time, Jackson was peeling off the skin that Muscles was shedding. She was initially afraid of Muscles, but she relaxed once she touched the boa constrictor. Ross even helped Jackson with chores related to Muscles' peeling.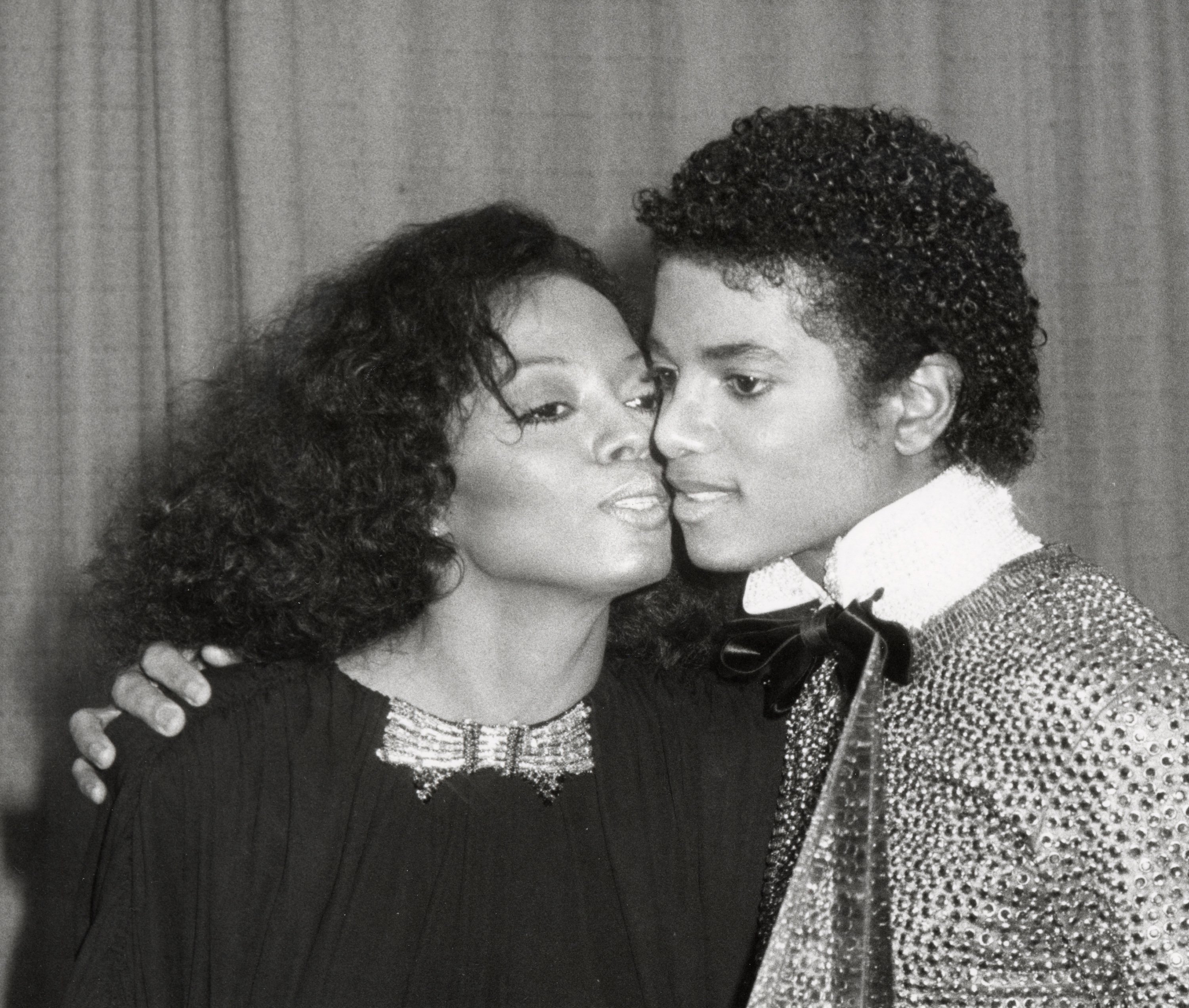 RELATED: What O.J. Simpson's Kids Thought After Michael Jackson's Daughter's Suicide Attempt: 'Hey, It Could Have Happened to Us'
The way the public reacted to the song
"Muscles" was an international hit. The track reached No. 10 on the Billboard Hot 100, staying on the chart for 17 weeks. The song's parent album, Silk Electric, was a hit as well. It reached No. 27 on the Billboard 200 and stayed on the chart for 24 weeks.
RELATED: Chris Tucker Had a Hilarious Joke About Michael Jackson's 'Reaction' to His 'Don't Stop 'Til You Get Enough' Performance in 'Rush Hour 2'
"Muscles" was also a hit in the United Kingdom. The Official Charts Company reports the song reached No. 15 in the U.K., staying on the chart for nine weeks. Silk Electric reached No. 33 in the U.K., remaining on the chart for 12 weeks. "Muscles" would later appear on Ross' compilation album The Definitive Collection. Ross was initially afraid of Jackson's snake, but that snake helped inspire one of her songs.