Michael Jordan vs. LeBron James: Which NBA and 'Space Jam' Star Has the Better Celebrity Tequila?
Michael Jordan and LeBron James have a lot in common. Both men are NBA superstars who have won multiple awards and been honored for their dedication not only to the sport, but to the basketball community in general. Additionally, both men have starred in separate versions of Space Jam — Jordan in the original 1996 and James in the 2021 remake, which was released to HBO Max. Jordan and James have the distinction of being basketball stars who are also beloved pop culture icons, with fans of all ages and interests. The two basketball legends have another thing in common, however: They each have their own tequila brand. So which NBA star's drink is the best? Keep reading to learn more.
Michael Jordan and LeBron James both have their own brand of tequila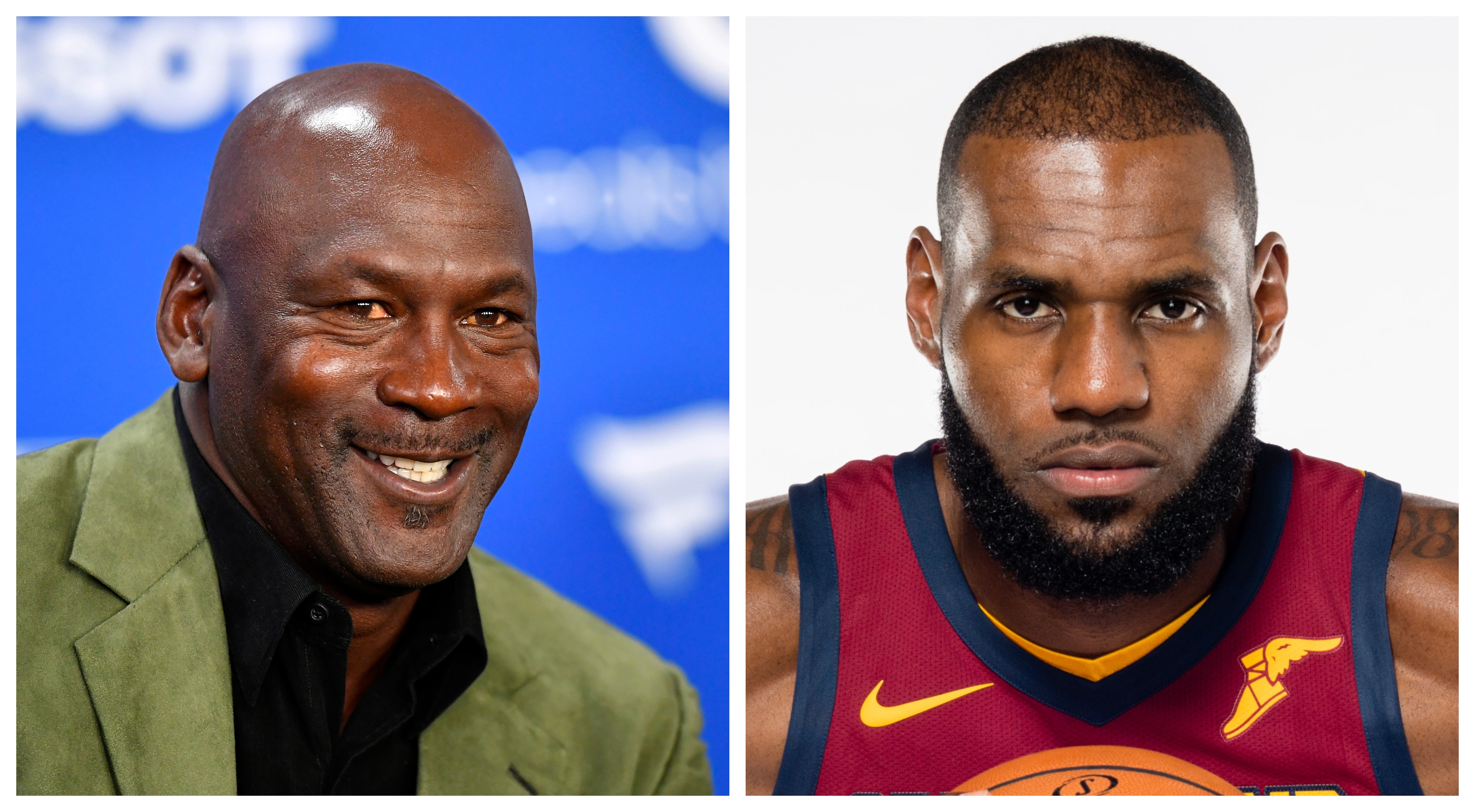 Michael Jordan has long been a successful businessman, with high-paying endorsements and deals that have made him extremely wealthy. LeBron James is also no slouch, with an estimated net worth of around $500 million. Part of the stars' millions come from their sports success — but at least a portion of their money is due to their individual celebrity tequila lines.
Both James and Jordan have launched tequila brands in recent years, with Jordan's tequila line being released in late 2019 and James' brand hitting shelves in November 2020. However, the two brands are wildly different, according to critics. 
What do critics say about Michael Jordan's tequila?
In late 2019, Esquire reported that Michael Jordan was collaborating with a group of tequila experts to create his own bespoke tequila brand called Cincoro. The line includes four different types of tequila, including Cincoro Blanco, which is priced at $80 per bottle, Reposado, which is $90 a bottle, Anejo, which is $130, and Extra Anejo, which is the costliest of the bunch at $1,600 per bottle.
Jordan's tequila is available to purchase online at ReserveBar.com, and is described as being "smooth, rich, and complex." Critics have praised Jordan's brand for being "rich and delicious," while acknowledging that the price might be a drawback for many fans hoping to taste the celebrity tequila.
LeBron James' tequila is a fan-favorite
LeBron James joined the celebrity liquor club in November 2020, when he joined forces with the tequila brand Lobos 1707. In a statement, James praised the tequila line, saying that he "knew the first time I tasted Lobos 1707 Tequila that it was special. When I learned more about the brand story and leadership team, I knew I wanted to be a part of it." 
With seven different varieties, James' tequila line includes something for everyone, from Jove, which costs $45 per bottle, to the most expensive tequila in the line, Extra Anejo, which is priced at $159 per bottle. In the months since the tequila was launched, James has promoted it tirelessly, even memorably bringing a bottle of Lobos 1707 with him to the NBA Finals in July 2021. 
Which celebrity tequila is better?
As far as which tequila fans should try out, opinions are mixed. According to a recent review from Esquire, Michael Jordan's Cincoro Tequila is a star-studded pick, earning a 7 out of 10 on the taste scale and getting a "10" for star power alone. James' Lobos Tequila earned a 6 out of 10 for taste, scoring slightly below Jordan's tequila. The publication also gave James a 5 out of 10 for "shamelessness," due to James' habit of plugging the liquor at every opportunity.
Ultimately, fans who want to try out an affordable celebrity tequila should probably pour a glass of LeBron James' beverage, while those looking for something a bit more sophisticated could splurge on Jordan's brand. Stay tuned to Showbiz Cheat Sheet for all the latest entertainment news!