Michael Jordan's Ex-Wife Is Notably Missing From 'The Last Dance' Documentary Trailer
The upcoming Michael Jordan documentary, The Last Dance, has fans everywhere buzzing. Detailing the life and career of the NBA superstar, The Last Dance is set to premiere on ESPN in June 2020. It will air as a ten-part series and will concentrate on the peak years of Jordan's career, in the mid to late-'90s with the iconic team, the Chicago Bulls.
While the documentary's trailer incited a great deal of excitement among fans, it also stirred up some drama as well – most noticeably, the exclusion of one very important part of Jordan's life.
Juanita Vanoy was missing from the trailer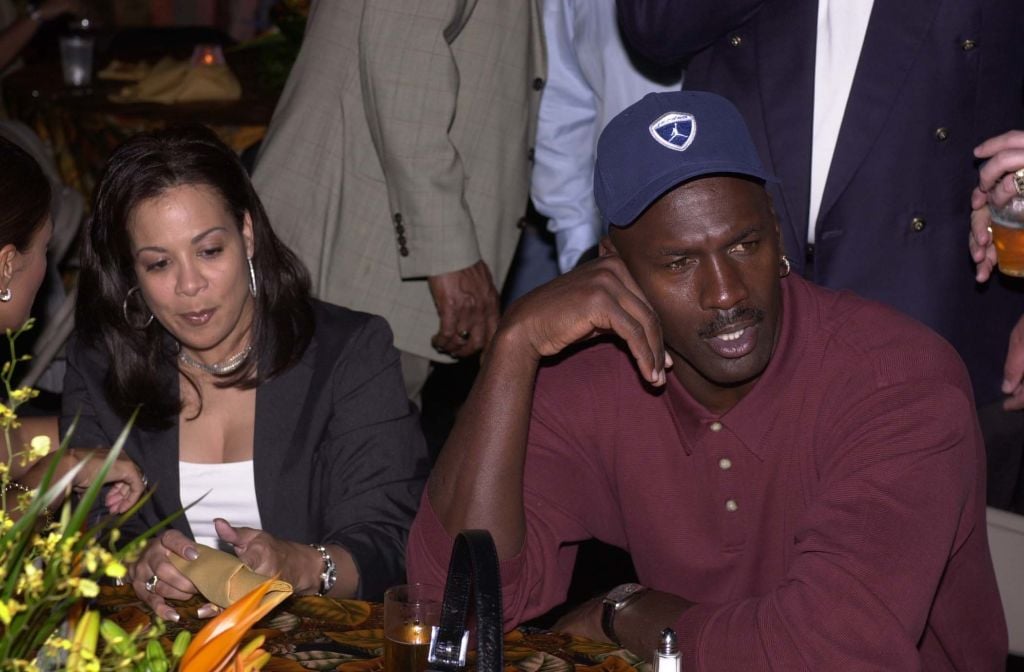 In the late '80s, Michael Jordan was just on the cusp of worldwide stardom when he met and married Juanita Vanoy. The two tied the knot in 1989, and in short order, they welcomed three children: Jeffrey, Marcus, and Jasmine. As Jordan's fame increased, his marriage started to suffer, and in 2002, Jordan and his wife announced their separation.
They reconciled for a bit in a last-ditch attempt to make their marriage work, but in 2006, they split again – this time for good. The divorce settlement that Vanoy received was $168 million, a massive amount by any measure.
Although Jordan has gone on to marry again, he and Vanoy have maintained a good relationship. In a 2013 interview, Vanoy opened up about how she helped her children transition after the divorce, enabling them to discover their own interests and career goals. She has remained out of the public eye and spends her time collecting art, practicing yoga, and traveling. Vanoy also devotes a great deal of her time to charitable pursuits, including helping to fund programs that benefit the arts.
Although the end of Vanoy and Jordan's relationship might have been bittersweet, she still played a large role in his life and was there throughout most of his initial struggles and triumphs. Therefore, it was very strange that she was completely absent from the trailer for The Last Dance.
Other important women in Michael Jordan's life were featured in the trailer
While Juanita Vanoy did not make an appearance in the trailer for The Last Dance, a plethora of other important women in Jordan's life, as well as some superstars who crossed his path did show up. Jordan's mother, a huge influence on his upbringing and early years in basketball, was in the trailer for some heartwarming moments as well as special guests like Carmen Electra (Dennis Rodman's former girlfriend), Justin Timberlake, Barack Obama, and Scottie Pippen, among others.
Will Juanita Vanoy appear in the documentary?
While Vanoy did not appear in the trailer, it is possible that she will end up making an appearance in the documentary itself. However, if she was going to be featured in the documentary, she likely would have shown up in the trailer, if only to garner some early buzz from fans. Perhaps Vanoy was asked to participate and chose not to, which wouldn't be terribly surprising, considering that she has openly shunned the spotlight for the past decade.
Some fans are also wondering if Jordan's current wife, Yvette Prieto, will be in the documentary. Since the focus of the documentary is during the peak years of Jordan's career will be the featured subject, and Prieto didn't meet Jordan until 2008, it might not be a natural inclusion – but it is possible that she will have a very small role.