Michael K. Williams Choreographed a Popular 'RuPaul's Drag Race' Lip-Sync Song
Before he was a world-renowned actor, Michael K. Williams was a dancer who worked with the likes of Madonna and Janet Jackson. He even choreographed a song that achieved widespread recognition during a 'RuPaul's Drag Race' lip-sync.
Michael K. Williams was highly regarded by many people in Hollywood for his talent as well as his personality. He rose to prominence as an actor on HBO's series The Wire, but before he was an actor, he was a hardworking dancer and choreographer.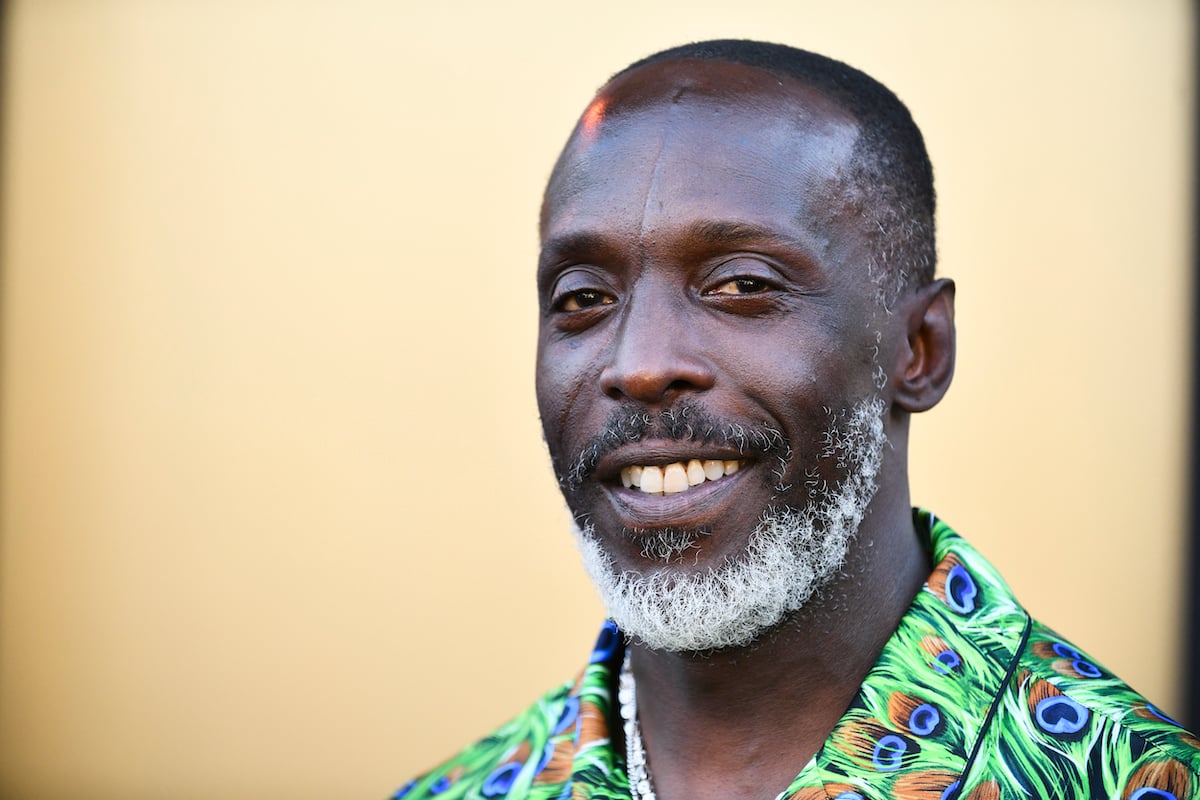 Michael K. Williams was a dancer for Madonna and George Michael
Before he was an actor, Michael K. Williams worked at Pfizer pharmaceutics as a temp worker. But in the 1980s, he was inspired by Janet Jackson's Rhythm Nation 1814, and decided he wanted to pursue a career as a professional dancer.
He reflected on the early days of his career in a 2017 interview with Hua Hsu. "'Rhythm Nation' spoke to my brokenness,'" he said, recalling the "imagery." "I looked at what the lyrics were saying in the beginning — she's talking about how we are a nation, bound together by our beliefs, we are like-minded individuals working toward a world with no color lines."
"My life felt like a dark, damp warehouse that I felt alone in. I was trapped in my own head. When I saw that video, the type of dancers she used — it wasn't like everybody was showing their body, it wasn't about being the sexiest. Everybody was in black, it was militant, she had tall, she had short, it just said to me, 'If you are sick and tired of being sick and tired, if you tired of being a victim, if you want to stand up for what you believe in: come join me. If you want to be strong: come join me,'" he continued. "It was the first time I saw myself where I could be myself and still be strong. I gravitated to it."
He worked as a background dancer for singers such as Madonna, George Michael, and Kym Sims.
Michael K. Williams choreographed '100% Pure Love' by Crystal Waters
As a lover of dance, Williams was often ahead of the latest musical trends, which included house music in the early 1990s. In 1994, he choreographed the music video for Crystal Waters' hit single "100% Pure Love." He even appeared in the music video himself.
"100% Pure Love" gained a new life in 2021 after being used as a lip-sync song on season 13 of RuPaul's Drag Race. Chicago queens Denali Foxx and Kahmora Hall lip-synced to the club track, with Denali delivering an unforgettable performance with precise dance moves.
The song made a splash on Billboard's dance chart nearly three decades after its release as a result of the performance. The lip-sync caught the attention of Waters herself, who reached out to Denali after the episode.
"Crystal Waters reached out to me directly, and thanked me personally for basically getting that song back onto the charts," she told Billboard. "That is truly one of the greatest memories and experiences and moments from my entire time on Drag Race."
Crystal Waters paid tribute to Michael K. Williams
Williams' sudden death in September 2021 shocked the entertainment industry and the world. Celebrities who knew Williams shared touching tributes on social media — including Waters herself.
"30 years of friendship, this man always had my back," she said with an Instagram of the two of them. "He never missed a chance to tell his friends he loved them. We had more fun than u could imagine. I'm at such a loss; we were planning on celebrating our birthdays in November."