Michael K. Williams: 5 of His Most Memorable TV Roles
Actor Michael. K. Williams has died at age 54. From a small but important role in 'The Sopranos' to his Emmy-nominated performance in the recently canceled 'Lovecraft Country,' here are five of his most memorable TV appearances.
Michael K. Williams has died at age 54. The actor was best known for his role on HBO's acclaimed series The Wire. But his career involved much more than playing stick-up artist Omar Little. From his one-episode appearance in The Sopranos to his recent Emmy-nominated performance in Lovecraft Country, here are five of Williams' most memorable TV roles. 
Ray Ray on 'The Sopranos' 
In 2001, Williams landed a guest role on an episode of The Sopranos. The small part in the popular mob drama wasn't his first job as an actor. However, he later said it was one of the most important. 
"When I got the role on The Sopranos on HBO, I felt like I had arrived," he told Vanity Fair. "The role in The Sopranos, it meant a lot to me because I was a huge fan." However, "it was also apparent that not a lot of people of color got to be on The Sopranos, and if you did, you ended up floating with the fishes," he added.
In the season 3 finale episode, "Army of One," Williams plays Ray Ray, a single dad raising a daughter in the projects who lets Jackie Jr. (Jason Cerbone) stay with him. Williams said it meant a lot not just that he was cast, but that his character wasn't just "a pawn that got killed off." 
"I got to portray what a good father looks like … [it was] monumental to have the opportunity to tell that narrative on a show like The Sopranos," he said. 
Omar Little on 'The Wire' 
It was that brief appearance on The Sopranos that led to Williams' career-defining role as Omar on The Wire. 
"When Omar Little came into my life, I was in an extremely dark place," he recalled to Vanity Fair, explaining that he was in debt and living in the projects in New York City not long after 9/11. "I was lost," he said. One day, while hanging out with his cousin, his episode of The Sopranos came on TV. Seeing it gave the actor a jolt and inspired him to give show business one more shot. 
Not long after, Williams was cast as a gay man with a strict moral code who made his living robbing Baltimore's drug dealers. It proved to be the career breakthrough he was waiting for. Originally, the character was supposed to have a brief season 1 arc, according to the New York Times. But Omar — and Williams' performance — was so rich with storytelling possibilities that he ended up surviving much longer. He ultimately met his demise in an abrupt and shocking convenience store shooting near the end of season 5. 
Chalky White on 'Boardwalk Empire'  
Williams played another underworld figure in HBO's Prohibition-era crime drama Boardwalk Empire. Chalky White was a boxer-turned-racketeer who ran a bootlegging operation for Nucky (Steve Buscemi) rival gangsters killed him in season 5. 
In an interview with Fresh Air's Terry Gross, Williams said playing Chalky allowed him to connect with his late father and other relatives, who grew up around the time of the events depicted in the show. 
"What Boardwalk and portraying Chalky White did for me was it gave me time with my dad, who's no longer here, again, but not in this time frame," he said. "Chalky White gave me time to hang out with them in their era when they were young men coming up. That's what they all went through. That's what they lived in."
Freddy Knight in 'The Night Of"
Williams earned an Emmy nomination for playing Freddy Knight, a powerful inmate at Rikers Island, in The Night Of. His character takes Naz (Riz Ahmed) under his wing while he's in jail awaiting trial. The actor drew on his nephew's experiences in prison for his performance in the HBO limited series. He said the role was one of the most difficult of his career. 
"I never really know how deep the character's going to take me, emotionally," he told Deadline. "Because things, emotions, arise in the moment, you're never really prepared for it as it comes. I did know that it was dark, and it was heavy. I just didn't know it was going to be that intense … It wears on your psyche."  
Montrose Freeman in 'Lovecraft Country'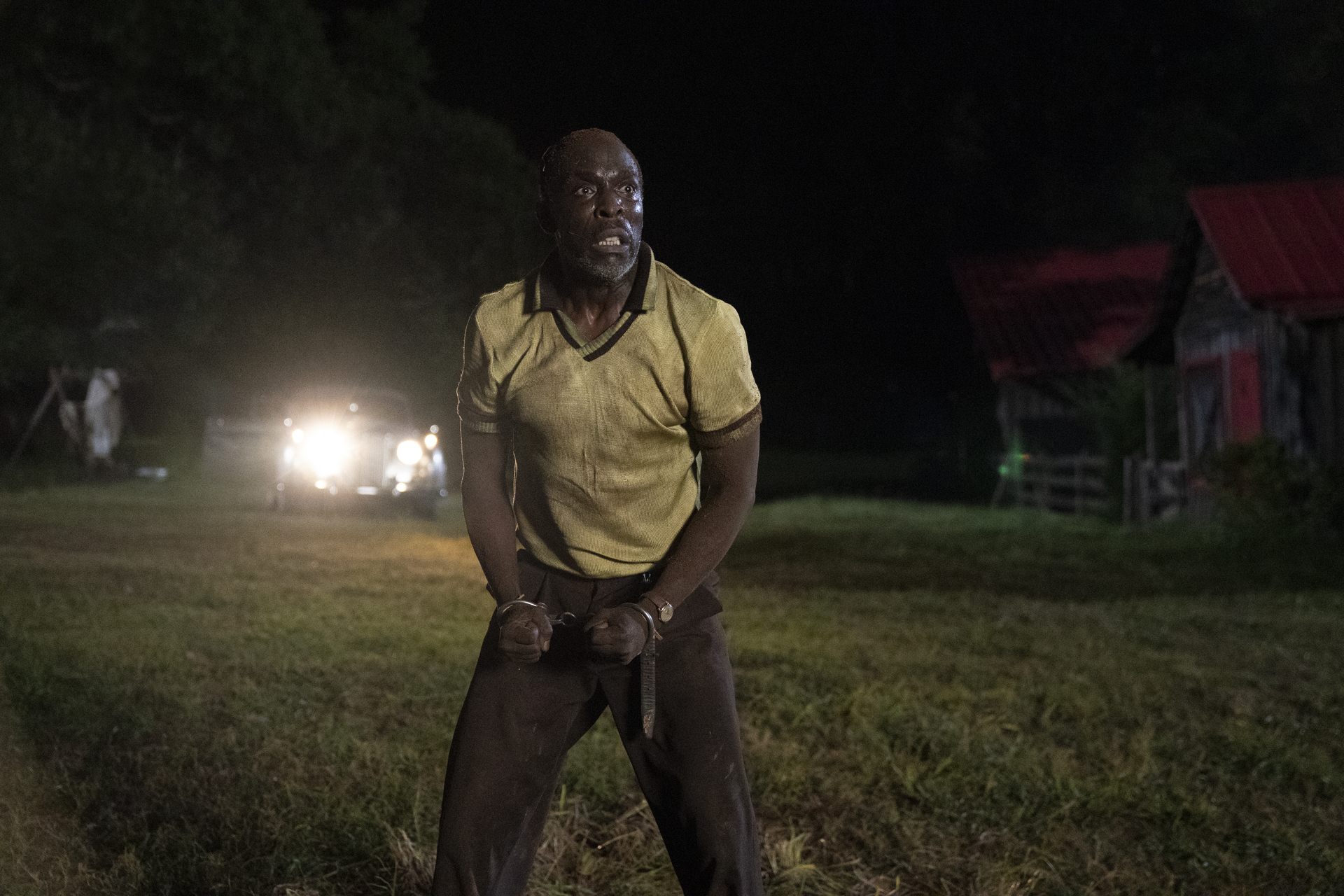 Williams snagged his fifth Emmy nomination for his role in HBO's now-canceled Lovecraft Country. The horror series follows Atticus Freeman (Jonathan Majors) as he travels across 1950s America in search of his missing father, Montrose Freeman (Williams). 
After winning a Critics Choice Award earlier this year for his performance, Williams talked about the absence of Black-focused stories in the horror genre. "In these genres, all too often, everyone looks the same in these types of storytelling," he told reporters after accepting his award (via Deadline). That the show's creators "all got together and decided to tell this genre through the Black experience, I think is brilliant, and I'm hoping that it will expand more minds, and open more people up to this type of storytelling," he said. "It's not just being about the horror genre, it's about what it is to be Black in America being the real horror."