Michael K. Williams Was Inspired to Change His Life Thanks to Janet Jackson's 'Rhythm Nation'
Michael K. Williams touched the lives of everyone he came into contact with. The actor rose to prominence on HBO's The Wire and showed just how complex and down-to-earth people in the spotlight can be. His career in entertainment all started with two influential artists: Janet Jackson and Queen Latifah.
Michael K. Williams was inspired by Queen Latifah
Williams was childhood friends with Queen Latifah, whom he knows personally as Dana. In a 2014 interview on The Queen Latifah Show, Williams reminisced on the early days of his career when he watched Latifah's rise to success.
"You always inspired me. I was like 'If D can do it, maybe I can do it.' I couldn't rap though, that was the only problem," he told Latifah. "I got to travel the world and work with a lot of beautiful people, but that inspiration — the fact that I can even think about that — it came from watching you become Queen Latifah!"
After seeing Latifah rise to fame as a rapper, Williams began working as a professional dancer and choreographer. He made the decision to leave school and become a dancer after seeing the music video for Janet Jackson's hit single "Rhythm Nation."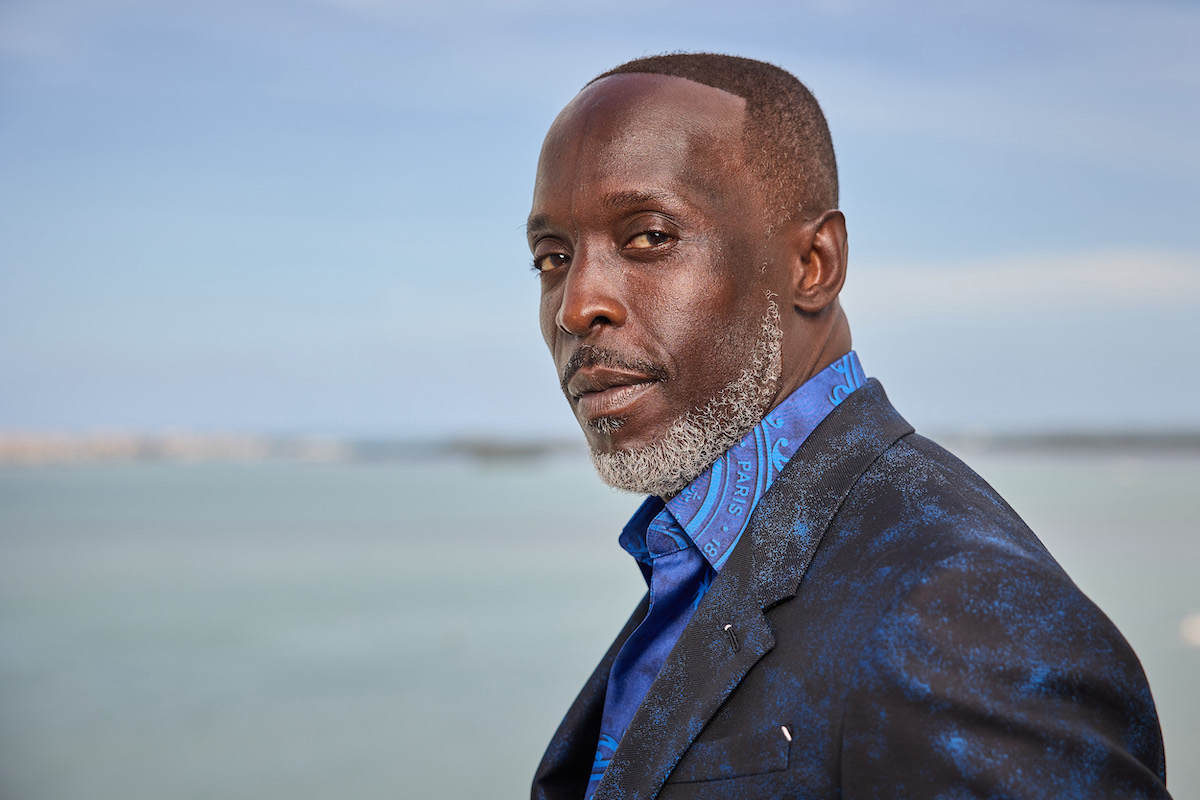 Michael K. Williams turned his life around because of Janet Jackson's 'Rhythm Nation'
"I saw a Janet Jackson video and lost my mind — it was 'Rhythm Nation,'" he told Latifah. "Then my lightbulb went off. I was like, 'That's what I'm gonna do. I'm gonna go become a backup dancer for Janet Jackson!'
He reflected further on Jackson's impact on his career in an interview with Hua Hsu. "'Rhythm Nation' spoke to my brokenness," he said honestly. "I looked at what the lyrics were saying in the beginning — she's talking about how we are a nation, bound together by our beliefs, we are like-minded individuals working toward a world with no color lines."
He was especially struck by watching actor Tyrin Turner playing a lead role in the video. "You have Tyrin Turner, little young brother, you know, dark-skinned, you know, big lips, big nose, nappy-headed, much like myself," Williams said. "He was stuck in this damp dreary warehouse trying to find his way out. And Janet came in there to let him know, You are not alone. She pulled him out of that dark, damp warehouse. And at that time, when I saw that video, that's what my life felt like. My life felt like a dark, damp warehouse that I felt alone in. I was trapped in my own head."
RELATED: 'The Wire': Michael K. Williams Landed His Role as Omar Thanks to His Iconic Scar—Here's How He Got It
Michael K. Williams never got to dance for Janet Jackson
Williams was especially moved by the variety of dancers that Jackson recruited and the message she was delivering. "When I saw that video, the type of dancers she used — it wasn't like everybody was showing their body, it wasn't about being the sexiest," he said. "Everybody was in black, it was militant, she had tall, she had short, it just said to me, 'If you are sick and tired of being sick and tired, if you tired of being a victim, if you want to stand up for what you believe in: come join me. If you want to be strong: come join me.'"
"The whole thing of wearing black — it just looked so strong," he went on. "It was the first time I saw myself where I could be myself and still be strong. I gravitated to it."
Williams went on to be a background dancer for the likes of Madonna and George Michael, and choreographed and starred in Crystal Waters' music video "100% Pure Love." However, he never got to work with Janet Jackson.
"I found my niche," he told Latifah of his days as a dancer. "[I] never got to dance for Janet Jackson, but I did have a pretty good career as a dancer."