Michael Landon's Final Day on 'Little House on the Prairie': 'He Was Crying'
The ending of Little House on the Prairie was very emotional for the cast and crew. Melissa Gilbert says the final days of filming were difficult for everyone. Michael Landon, who played Charles Ingalls on the show, was so broken by the ending of the series that all he could do was cry.
The cancellation of 'Little House on the Prairie' caught Michael Landon off guard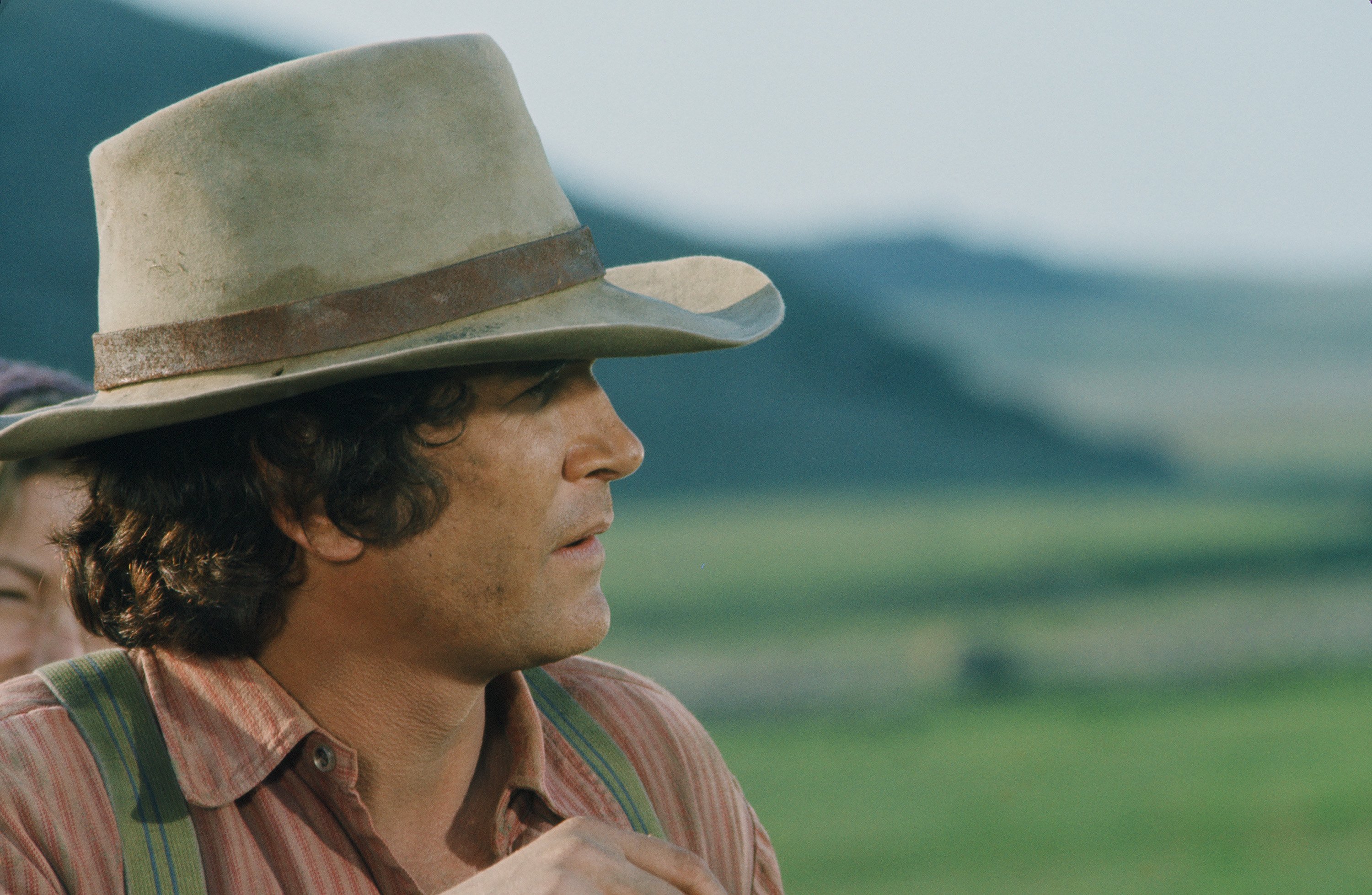 According to Gilbert, Landon wasn't made aware of the cancellation of Little House on the Prairie. She says he noticed the show wasn't on NBC's fall lineup, but he didn't get a call from the network's president about a cancellation.
Gilbert says Landon decided to do some investigation into the matter after she called him to ask about the show's ending. Once he confirmed the information, he was "furious," according to Gilbert in her autobiography Prairie Tale. He worked out his anger and frustration by arranging to have the set blown up during one of the final episodes.
Melissa Gilbert was 'shocked' when she saw the final 'Little House on the Prairie' set
Gilbert describes the final day on the set of Little House on the Prairie in her book. She says when she arrived after the set had been blown up, she was shocked.
"Seeing this town, albeit a made-for-TV town, reduced to dust made us feel like we had all lost a favorite relative," wrote Gilbert. "We were like a family that had gathered at a funeral. Everyone was in shock."
Michael Landon's last day on 'Little House on the Prairie'
Gilbert says there were a lot of tears on the set. Between filming scenes, the cast and crew would tell stories about their time on the show, which made everyone very emotional. She says that day was "the longest goodbye."
One thing that struck Gilbert was Landon's reaction. She says after everyone left the set for the last time, she saw him standing in the middle of what used to be Walnut Grove. She says when she walked up to him, he turned around, and she saw that he had been crying.
"He turned around and he was crying," wrote Gilbert. "I immediately lost it, too. Standing by ourselves, we held on to each other and sobbed unabashedly until we ran out of tears."
Gilbert says she told Landon she didn't know what to do next with her life. She thought this was the end of the road for her. However, Landon reassured her about her future and told her not to be afraid.
"He enveloped me in his arms like a proud daddy, like someone who had genuinely watched me grow up," wrote Gilbert. "'For you, this is just the beginning,'" Gilbert says Landon told her. "I didn't believe him. But he was right."
Follow Sheiresa Ngo on Twitter.