Michael Learned Was at 'Rock Bottom' When She Was Cast as Olivia Walton on 'The Waltons'
Michael Learned spent years playing Olivia Walton on The Waltons. The kind and loving Walton family matriarch was always there for her children and husband John Walton (Ralph Waite) with an open ear and, often, a slice of her homemade applesauce cake. But things were a little more complicated behind the scenes for Learned. As she recalled in a 2002 essay, she was not in a great place personally when she accepted the role of Olivia.   
Michael Learned said her real life was in 'stark contrast' to 'The Waltons'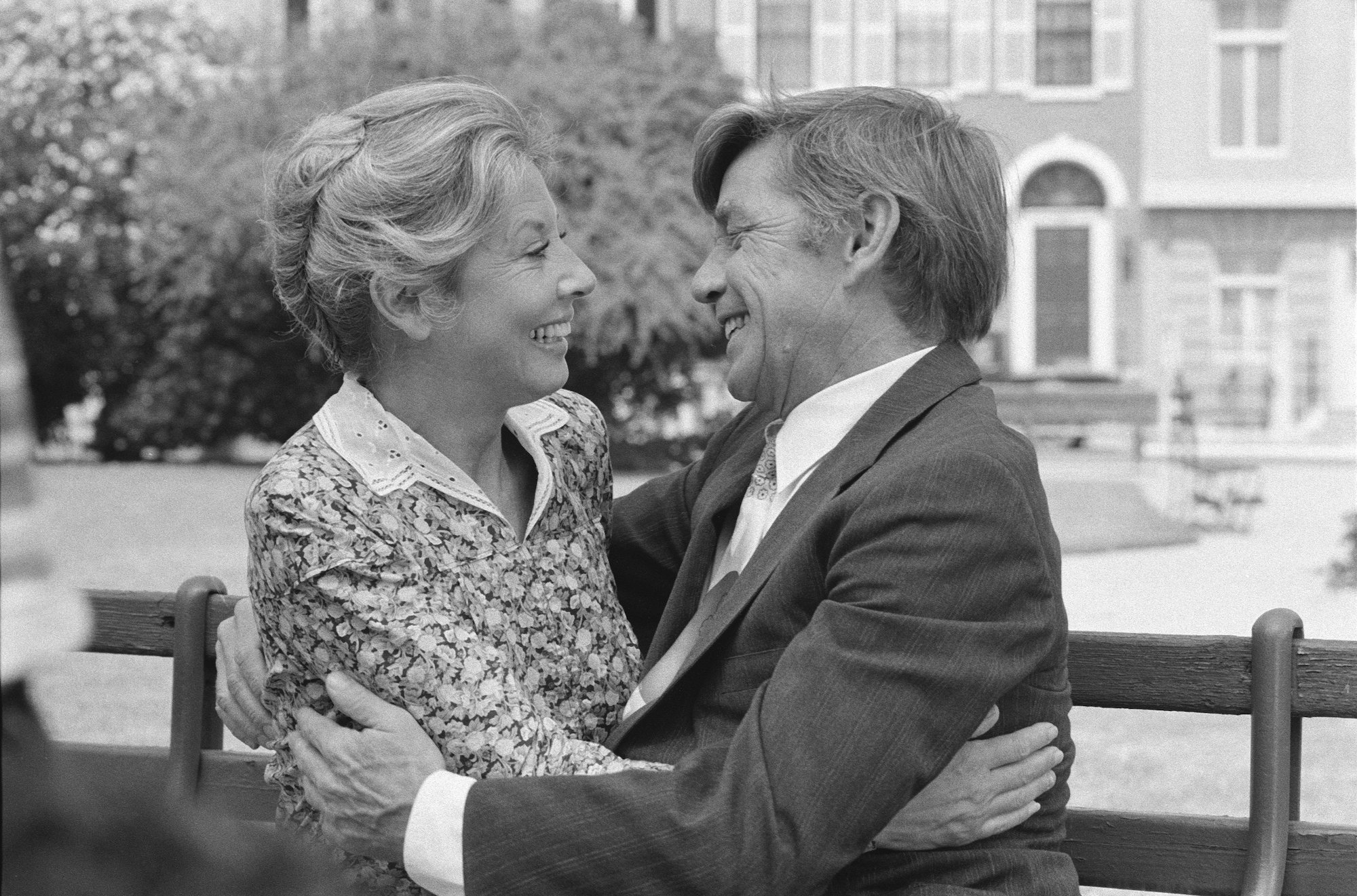 RELATED: 'The Waltons': When Michael Learned Won Her Emmy for Playing Olivia Walton, the Presenter Made a Big Mistake
In a 2002 essay for the Daily Word (a publication of Unity Church), Learned talked about being at a low point in her life when she was cast as Olivia. When the show began in 1972, she was at "rock bottom," she recalled. 
"I was drinking too much, and I felt lost," she wrote. "My life was a stark contrast to the idyllic scenes portrayed by Olivia and her family."
The Emmy-winning actor traced her challenges to her childhood, which she said was "enchanting in some ways and confusing in others." Her father was a government employee, which meant the family moved frequently when Learned was growing up. She lived in Austria and attended boarding school in England, where she developed her passion for performing.
Learned felt she was all wrong for the role of Olivia Walton 
Learned married at 17, but the marriage eventually ended in divorce. In the early '70s, she was working in theater and struggling to support her three kids. That was when her agent let her know that the creators of The Waltons were looking for someone to play Olivia. It was a good opportunity, but Learned had concerns. 
"I didn't want to work in television, I felt I was wrong for the part, and I was terrified of the Hollywood scene. But I did have three children to support," she recalled. While on a brief hiatus from a play in San Francisco, she "reluctantly went to L.A. to audition" where she "stayed in a little hotel with a bottle of bourbon for strength and a Raggedy Ann doll for comfort."
In an Archive of American Television interview, Learned said she wasn't emotionally invested in her screen test — which took place when she was "hungover" and had "been crying all night" — in part because she wanted to continue working in theater and in part because she felt she didn't fit the mold of who producers wanted to cast. They were looking for a woman with long red hair in her 40s. Learned was 31 at the time and had short blonde hair. 
To her surprise, Learned was cast as Olivia Walton. "That was a beginning of a whole new life," she said.
Michael Learned realized she was drinking too much
Winning a starring role on The Waltons alleviated Learned's financial concerns. But it did not alleviate her issues with alcohol. 
"I knew I had to take a good, hard look at myself," she wrote in her essay. Eventually, she got sober and "began an incredible spiritual journey."
"Mine has been both a wonderful journey and a painful one," Learned said. "At times I felt as if I were at the bottom of a slimy well, trying to crawl out. Sometimes I would even get to the top of the well and then just slide right back down."
But eventually, Learned reached a place of happiness.
"My life is so wonderful today that it is beyond anything I could have ever imagined," she said. "Still, I keep praying, asking God to keep me in check so that I don't take any blessing in my life for granted."
How to get help: In the U.S., contact the Substance Abuse and Mental Health Services Administration helpline at 1-800-662-4357.