Does Michael Middleton Like Prince William?
Sharing grandchildren with the Queen of England was probably the last thing Michael Middleton expected. But when his daughter, Kate Middleton, met Prince William at university, everything changed for the Middleton family. Now that the Duke and Duchess of Cambridge have been married for going on eight years, Kate Middleton's father has had a chance to get to know his son-in-law — and the royal life he leads. But, does Michael Middleton like Prince William? Find out, ahead.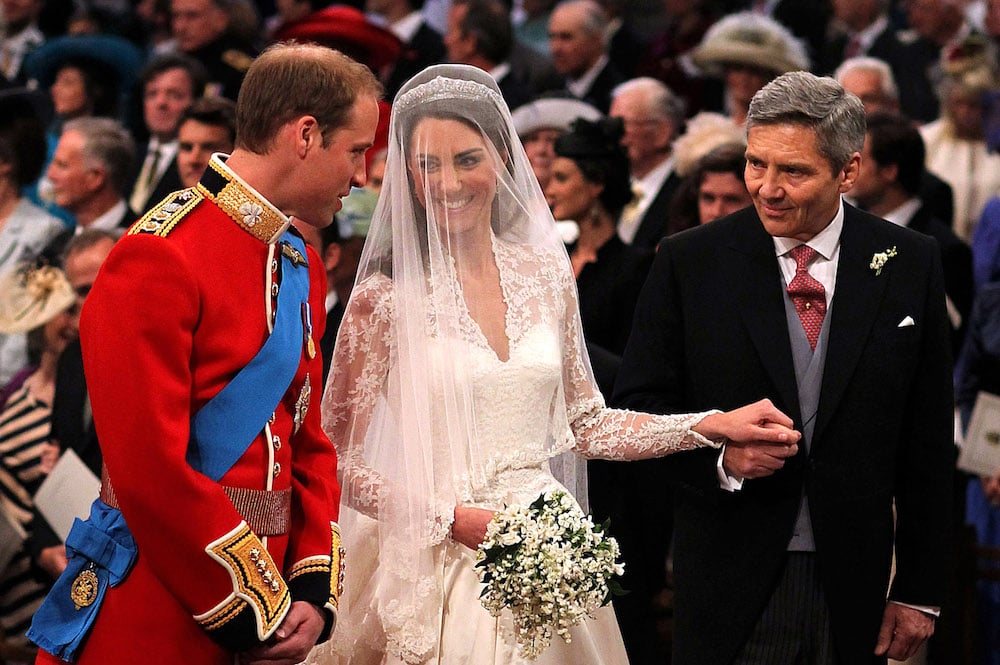 Does Michael Middleton like Prince William?

Having a royal son-in-law is probably a bit strange for a commoner like Michael Middleton. But, Kate Middleton's father appears to have blended in well with the royal family — at least as far as his relationship with Prince William is concerned.

When Prince William asked Kate Middleton to marry him, the Middleton's were allegedly "delighted" by the news. Following their engagement announcement, Michael Middleton shared a statement, providing insight into how he really feels about his royal son-in-law. "I would just like to say that Carole and I are absolutely delighted by today's announcement," he explained. "As you know Catherine and Prince William have been going out together for quite a number of years which has been great for us because we have got to know William very well. We all think he is wonderful and are extremely fond of him. They make a lovely couple, they are great fun to be with, and we've had a lot of laughs together. We wish them every happiness for the future."

Over their years of knowing each other, Michael Middleton and Prince William have built up quite the bond. Take a closer look at their relationship, below.

Michael Middleton and Prince William's relationship

Kate Middleton and Prince William have been together for over fifteen years (and married for eight of those years). And, over the years, the future king and his father-in-law have built a great relationship. So much so that Prince William has even opted out of royal family affairs for quality time with his in-laws. Here's what Michael Middleton and Prince William's relationship is really like.

Prince William didn't ask Michael Middleton for permission to marry Kate

Prince William was allegedly too nervous to ask for Michael Middleton's permission before popping the question in 2010. "I was torn between asking Kate's dad first, and then the realization he might actually say no came to me. So I thought if I ask Kate First, then he can't really say no," the prince revealed. After asking for Kate's hand in marriage, he realized that he had nothing to worry about, as Michael Middleton was thrilled.

They've spent Christmas together

Ditching Christmas plans is a big no-no in the royal family. That said, the queen isn't exactly quick to extend an invite to outsiders — including in-laws — to her annual holiday festivities. One year, Prince William worked around the royal family rules and decided to spend Christmas with the Middletons.

In addition, Prince William often joins his in-laws for New Year's Eve, as the Middletons throw an annual party in celebration of the holiday.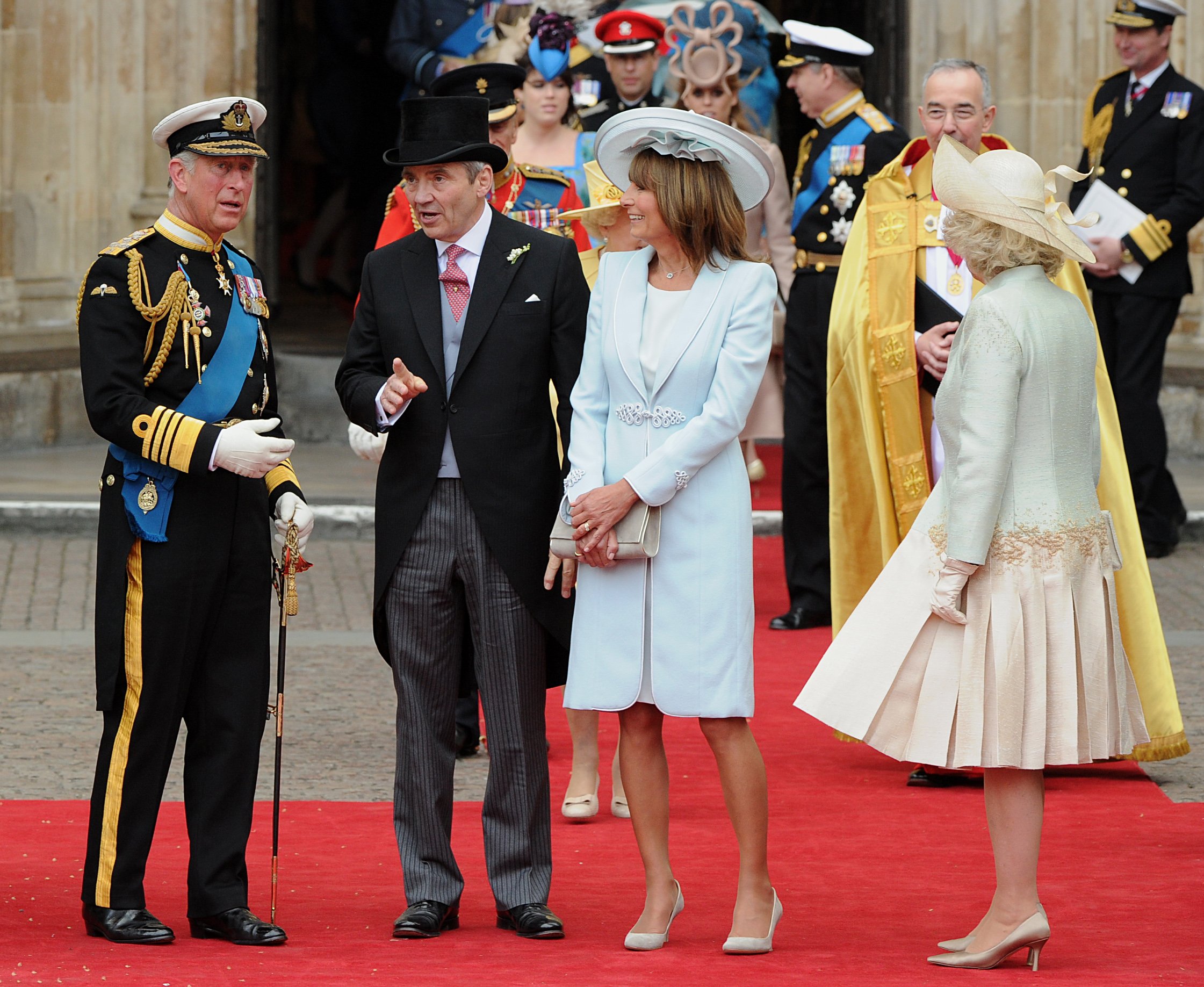 The Duke and Duchess of Cambridge lived with the Middletons

Following Prince George's arrival, Prince William and Kate Middleton moved in with Michael and Carole Middleton's family home, Bucklebury Manor. The Middletons offered their daughter and son-in-law tremendous support during their early months of parenthood and still continue to be involved in their grandchildren's lives. So much so that their closeness makes Prince Charles jealous.
Family parties

When he can, Prince William always extends an invitation to Michael and Carole Middleton. That includes Prince Harry and Meghan Markle's royal wedding last spring. They've also attended christenings for their grandchildren and other royal family affairs.

Check out The Cheat Sheet on Facebook!