Michael Myers' Mask in 'Halloween' Is Actually a 'Star Trek' Character's Death Mask; It Was Chosen Over a Clown's
One of the most notable horror moves is, of course, Halloween. The 1978 film is now one of the most well-known movies of all time, but especially when it comes to spooky season. Not to mention it has such a famous musical theme as well. Anyone who was a kid in the '70s experiences a bit of a chill when that piano starts playing it.
The movie gave the world Michael Myers, who's gone on to be the terrorizing villain the several films that make up the Halloween franchise. The towering killer strikes fears in all, but did you know his mask is actually a Star Trek character's death mask?
'Halloween' was a very low-budget movie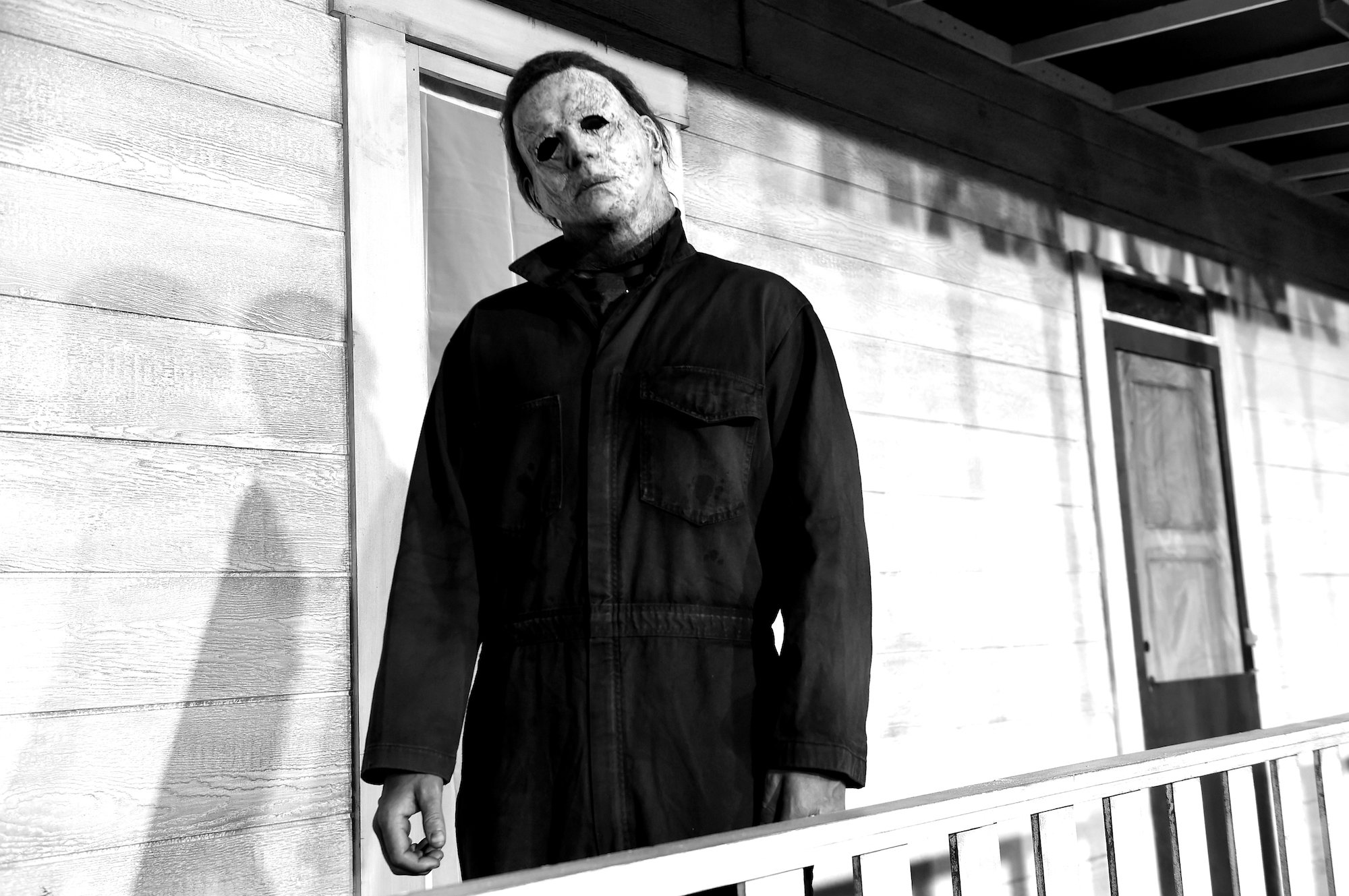 RELATED: All 10 'Halloween' Movies Ranked From Best to Worst
Even though the 1978 film by John Carpenter went on to spawn several more movies and created one of the biggest Halloween franchises ever, it was not big budget in the beginning.
In fact, according to the New York Times, it only had a budget of $300,000. Compare that to the $10-$15 million budget of 2018's Halloween and it's abysmal, really. With inflation, that $300,000 budget is closer to $1,197,607 now, but if you look at Grease, which also came out in 1978, their budget was already at $6 million back then.
With such a low budget, the New York Times reported that cast members and director John Carpenter decorated the set themselves and the leaves were hand-painted to make the Californian set look like Haddonfield, IL in the fall.
"We were kids, and we wanted to be in the movie business," Carpenter said. "There wasn't a lot of ego involved. Everybody was working together, and it was fun. You don't get to have a whole lot of fun in movies."
The mask used for Michael Myers was a cast of William Shatner's Captain Kirk
A big part of Michael Myers' character is the fact that he has this jumpsuit and his mask. No matter what, he always has those on. It's his schtick like any good horror movie villain has. And because of the low budget, the mask they used for the first film wasn't custom-made for them. It's a Captain Kirk mask.
Tommy Lee Wallace, the production designer for Halloween, allegedly went to Bert Wheeler's magic shop on Hollywood Boulevard. He picked up a clown mask and the Star Trek Captain Kirk Mask.
"Tommy came in with the clown mask on, and we went, 'Ooh, that's kind of scary,'" Nick Castle, who played Michael Myers' masked form, said. "Then he put on the Shatner mask, and we stopped dead and said, 'It's perfect.'"
Carpenter told the New York Times that they spray-painted the Star Trek mask, making it "chilling" as opposed to just a Captain Kirk mask.
"It's weird to wear a human face," Carpenter said. "I went up to William Shatner at a convention once and said, 'Hi, I'm John Carpenter.' He was on his cellphone and never looked up."
Shatner actually went trick or treating with a Michael Myers mask once
While Shatner said he didn't remember that, he is very aware that his face was used for Michael Myers' haunting persona.
"I thought it would be amusing once if I took my own children out to trick or treat and I wore the mask," he told the New York Times. "If they didn't give my kids a treat, I took off the mask." He shared this sweet anecdote in 2009 too.
With that iconic connection to Halloween, would Shatner ever be in a future movie in the franchise? After the massive success of 2018's Halloween, two more are planned for 2021 and 2022 release dates. Producer Malek Akkad told HalloweenMovies.com that Shatner hasn't spoken to him about a role in the movies, in 2018.
"From what I hear he doesn't really acknowledge it. I think he makes light of it," Akkad said. "We actually have one of the original impressions of Shatner in our office in L.A., so obviously we're really grateful to him, and in certain ways, we've tried to reach out to him (to) maybe do an appearance? Lord knows he's busy enough with Star Trek stuff…but you never know."
Whether Shatner makes a cameo later on or not, he'll forever be engrained in Halloween's history and that's definitely something.
RELATED: 5 Halloween Disney Channel Original Movies on Disney+ That Will Make You Scream With Nostalgia