Michael Rapaport Returns to Guest Host 'The Wendy Williams Show' and Fans Think He Needs His Own Show Like Sherri Shepherd
Michael Rapaport has been one of the guest hosts taking over Wendy Williams' talk show. After Sherri Shepherd landed her own program, some fans think Rapaport should get one too.
Michael Rapaport is returning to guest host The Wendy Williams Show. The Friends alum has been one of the television personalities subbing for Wendy Williams. After producers announced Sherri Shepherd would be taking over the time slot Williams is leaving following the cancelation of her show, some fans think Rapaport should also get his own talk show.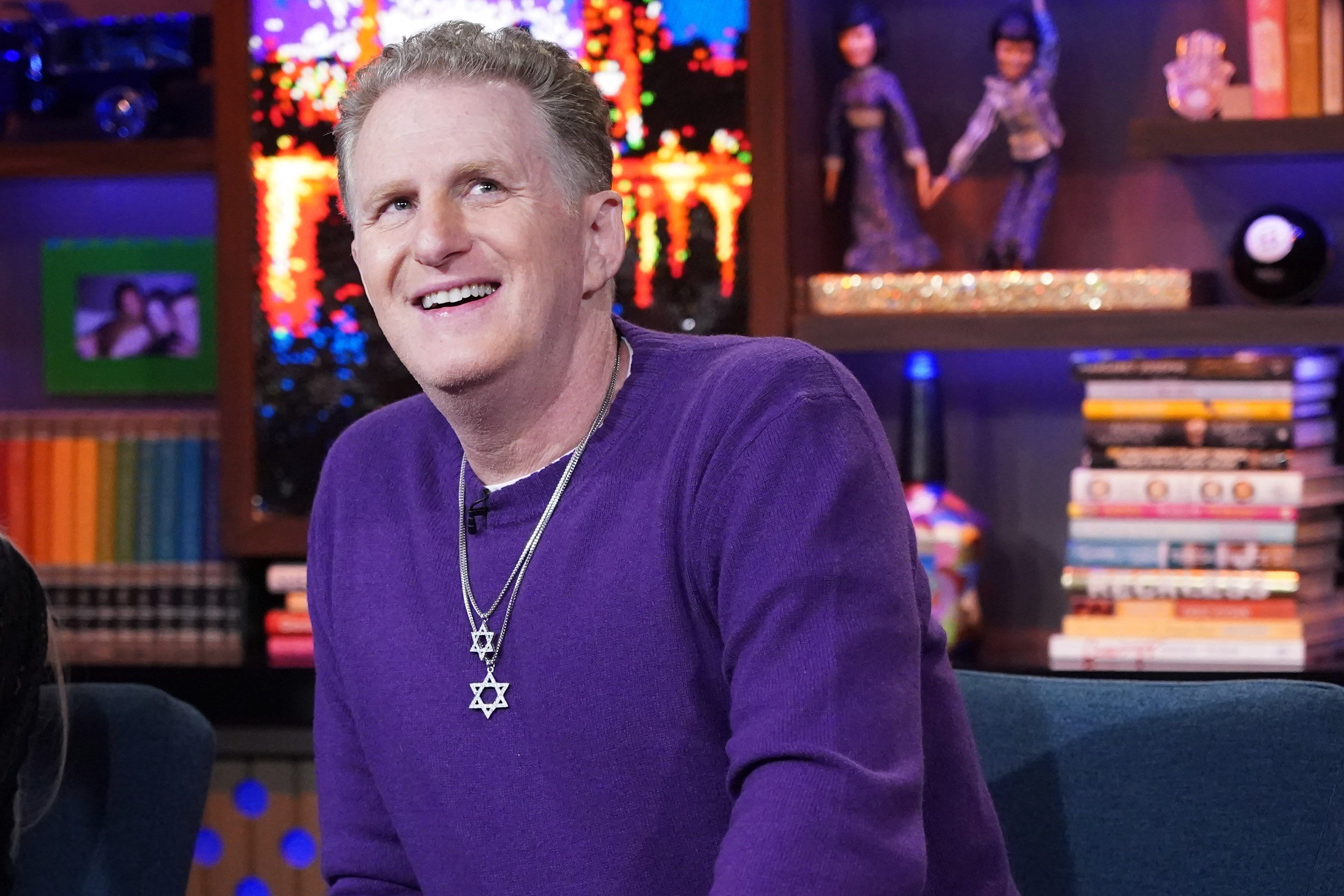 Fans think Michael Rapaport deserves his own talk show
Rapaport has been one of the regular guest hosts on The Wendy Williams Show after it was announced Williams wouldn't be able to front the program following health complications. The comedian was an early fan favorite as he loves to get messy dishing on all the latest "Hot Topics" in pop culture. Rapaport is an avid fan of The Real Housewives franchise and is never afraid to voice his opinion.
Producers announced that Shepherd had landed her own talk show which would be taking over Williams' time slot after the latter wasn't able to return. When the show's Instagram account teased that Rapaport was coming back to guest host again, some fans shared their opinions suggesting he get his own talk show.
"I love him so much he definitely needs his own show," a fan replied.
"Give him his own show please, looking forward to it," a follower added.
"I wish he would have gotten the Wendy show in September instead of Sherri! He's so funny and gets thru hot topics quick!!!" an Instagram user noted.
"Love me some Michael!" another fan said.
"He is one of the best," another follower mentioned.
"Love him!! He cracks me up!!" another Instagram user commented.
Why did Sherri Shepherd get the talk show gig?
Like Rapaport, Shepherd also guest-starred on Friends and they were also in the rotation of guest-hosts on The Wendy Williams Show. Producers ultimately decided to sign Shepherd for her own talk show that she would be hosting in the Fall of 2022. Shepherd's show would take over Williams' talk show time slot in syndication across television stations that carry it across the United States.
"Sherri is a natural who proved her hosting skills for many years as a panelist on The View, on Fox's Dish Nation and again this season as a popular guest host of Wendy," Debmar-Mercury Co-Presidents Mort Marcus and Ira Bernstein said in a statement published by Deadline. "Like our viewers, we have been impressed by the unique comedic twist Sherri puts on our daily live 'Hot Topics' segment, her creativity, and interactions with our guests. Her love for the content and daytime fans is obvious, and we are excited to partner with her to create another long-term talk franchise."
On the show itself, Shepherd said that she was not there to replace Williams as "no one can replace the queen."
"It is Wendy's place to share her story with you but I do wanna give the queen her props. Wendy had a legendary career in radio and this show was specifically crafted for her. No one can do this format but Wendy," Shepherd added.
Shepherd's show will premiere in the Fall of 2022 wherever The Wendy Williams Show is being carried now.