Michael Strahan Shares the Secret to His Success
Michael Strahan has become a TV mainstay over the past decade. The Good Morning America co-anchor has become a staple in households across the United States and beyond. So it's only natural for fans to wonder about his secret to success. Thankfully, Strahan was happy to oblige, revealing the mindset that helped him reach his goals.
Michael Strahan went from the NFL gridiron to the TV screen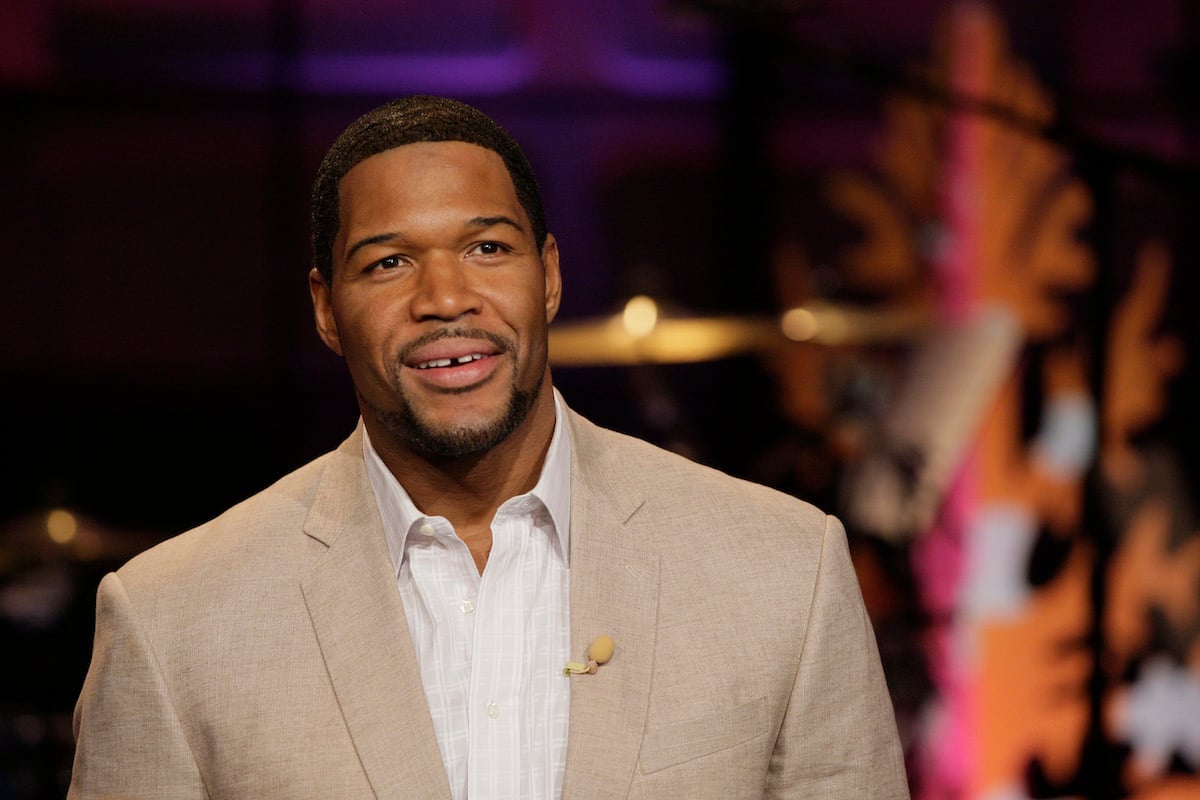 These days, Michael Strahan is best known as a TV personality. But after graduating from Texas Southern University in 1992, he joined the NFL. He played defensive end for the New York Giants from 1993 until 2008, capped off by a Super Bowl championship. From there, Strahan became a football analyst for Fox NFL Sunday, his first foray into TV hosting.
In 2012, he made the leap to Live! With Kelly and Michael as co-host alongside Kelly Ripa for four seasons. Finally, in 2016, he joined Good Morning America as a co-anchor, a role he still holds. Given how his career started, few would have expected Strahan to trade football for interviewing celebrities. But he's proven he's more than capable at both. The former gridiron great even has a reported $65 million net worth.
What does Michael Strahan mean by 'hustle like you're broke'?
With everything on his plate, Michael Strahan is one of those people who make getting a lot done look easy. And in May 2022, he took to Instagram to share how he accomplishes so much yet still makes a career out of doing what he loves.
"I have this motto: HLYB — hustle like you're broke. Wake up every day with joy, with gratitude, and bust your butt. Work hard, and you know what? Enjoy every moment of it. Who said you can't have fun when you work? Work can be fun. If you have fun when you work and you enjoy your work, you're going to be successful at it."
According to Strahan, that mindset of staying hungry for success has kept him motivated each day. It's difficult to argue with his philosophy of dedication, hard work, and passion. In particular, Strahan's financial success and upbeat demeanor are things many fans might aspire to.
The TV host owns an impressive New York City home
Even successful people like to relax. And when Michael Strahan isn't on the job or out on the town, he spends downtime at his luxurious Upper West Side home. He occasionally gives fans glimpses at how their favorite Good Morning America co-anchor lives. 
Strahan's spacious Manhattan townhouse features an open-plan living room and a stylish kitchen, where he often cooks in videos he shares on social media. The father of four also enjoys entertaining on his terrace with family, friends, and his dog, Enzo. He even boasts an impressive $3 million car collection.