Michael Weatherly Describes Mark Harmon's Acting Method
Michael Weatherly starred across from Mark Harmon in NCIS for over a decade, before going on to lead the CBS hit Bull. During that time, their characters grew intimately connected, as the mentor-mentee relationship developed into a tight bond — founded on mutual respect, admiration, and concern. While the two agents may have approached a case with vastly different methods, both often emerged successfully — deducing the killer behind the murder.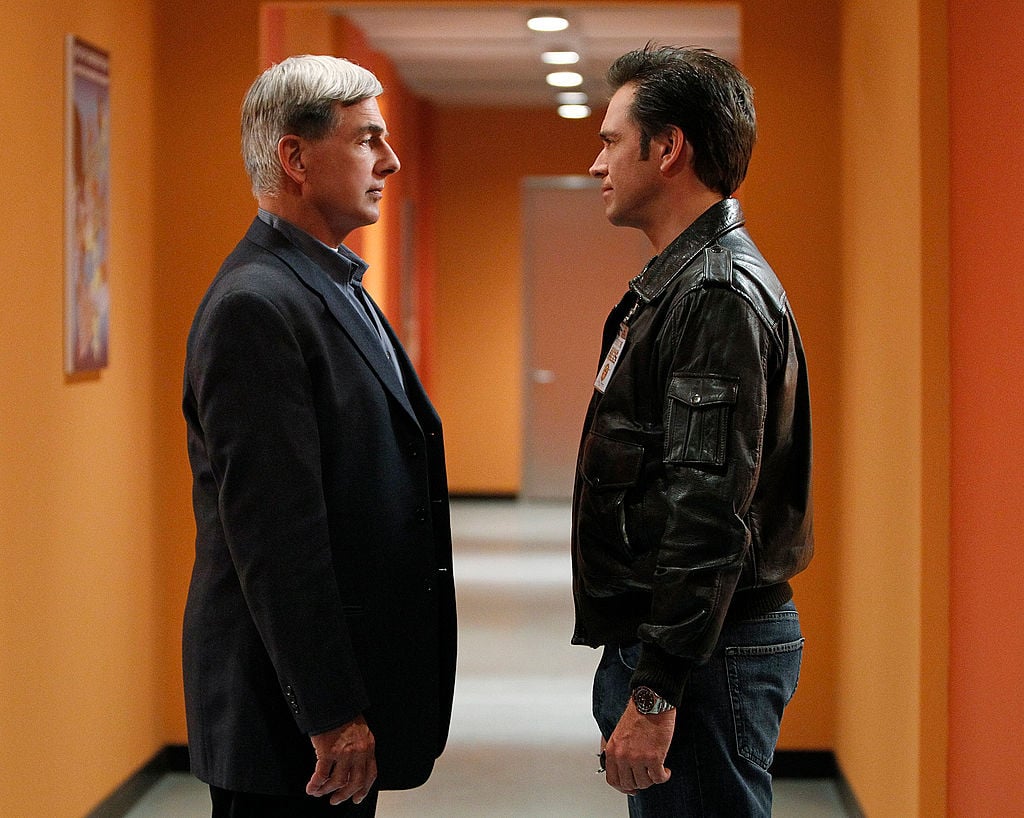 Just as Tony DiNozzo and Agent Gibbs couldn't be any more dissimilar, the actors behind the characters also boast a few strong differences when it comes to the art of acting. Let's just say one tries to let loose a little more than the other. During an interview with The Futon Critic, Michael Weatherly explained Mark Harmon's approach to the "craft," before going on to note that Harmon likely wouldn't be happy with him discussing such matters. 
Michael Weatherly talks Mark Harmon's acting method in 'NCIS'
Michael Weatherly explained that Mark Harmon — the man who made NCIS the powerhouse it has become — takes his work very seriously, and he is focused and calculative in his approach. Weatherly explained:
Mark's a proper actor, he's a craftsman. He takes it really seriously, like step by step by step. He doesn't make a big deal about it either. He'd like stomp on my head for even talking about his process but I know that he's very careful in executing each of those steps. And he doesn't bother anybody about it, he's just, "this is what I'm doing."

The Futon Critic
Mark Harmon is careful; each line, each gesture, each walk across the hall to deliver bad news is crafted and perfected. He is a "proper actor," according to Weatherly's description of such. And, though Weatherly goes on to explain that he used to boast a similar method, it didn't bring him as much success as it brings Harmon. Weatherly learned to let loose with Tony DiNozzo; in previous roles, he noted that he may have seemed a little stiff behind the eyes, for he felt trapped behind certain characters. 
Michael Weatherly's Tony is a bit more easy-going  
Weatherly goes on to explain that, in previous roles, he felt like he was often reciting "technobabble" from a "hostage" situation; he explains that his voice was saying one thing, as his eyes were "screaming help me." He didn't want DiNozzo to have this vibe, so he brought a little bit of himself to the character.
Tony is lighter. He's funny. No technobabble for Tony; instead, fans received poorly-timed quips and flirtatious banter with Ziva. Tony's in a crime show, but does he know it? He's a needed dose of comic relief, and he's got a perfect character illustration for the jokester that is Michael Weatherly. 
In the end, both Harmon and Weatherly have successful approaches for creating their respective characters. One is careful and calculative — in line with Gibbs — while the other is a bit more laid back, which is in line with DiNozzo.