Michael Weatherly Said Cote de Pablo Resembled This Famous Actress When They First Met for the 'NCIS' Screen Test
Michael Weatherly and Cote de Pablo starred across from one another in NCIS for nine heart-palpitating seasons. Weatherly's Agent DiNozzo and de Pablo's Ziva David boasted a slow-boiling romance that kept fans waiting – episode after episode, season after season – and was one of the show's most significant appeals for quite some time.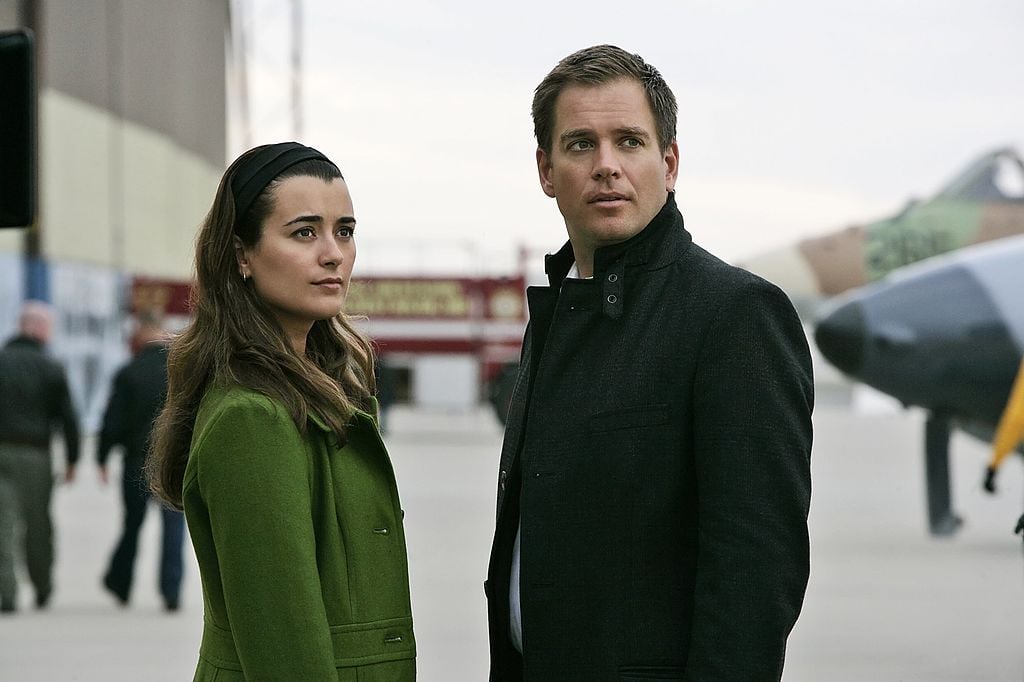 Though Michael Weatherly and Cote de Pablo boasted strong on-screen chemistry, growing to admire and appreciate the other's work, they didn't get off to the best start. Cote de Pablo once stated that she thought Weatherly was trying to "sabotage" her initial audition. She explained that he went off script, grabbing her hair and improving to an extent uncustomary of screen tests.
While Cote de Pablo may have initially thought that Weatherly was a bit off the hinges, he likely felt that Pablo was a little rigid. However, with time, they grew to become one of TV's most dynamic duos. And that fateful screen test – all those years ago – became a mere memory, leaving one factoid behind worth mentioning. Michael Weatherly, upon first meeting Cote de Pablo, noted that she resembled one of today's most famous actresses.
Michael Weatherly thought 'NCIS' co-star Cote de Pablo looked like Salma Hayek 
According to Deadline, Michael Weatherly recalled his first meeting with de Pablo "so vividly." He told Deadline that he remembered mentioning her resemblance to Salma Hayek, which led to a "cold stare" from de Pablo. She likely assumed that the man behind the smooth-talking DiNozzo was also a flirt.
Michael Weatherly told Deadline, "she just loathed me instantly…but we quickly became very close friends." While the two became "very close friends," they were often the subject of romance rumors, as many believed their on-screen chemistry indicated more than good acting. 
Rumors quickly surfaced; however, they were shot down just as quickly. Cote de Pablo and Michael Weatherly remain strong friends to this day. While de Pablo is no longer in a relationship with former boyfriend, Diego Serrano, Weatherly is married to Bojana Jankovic and, together, they have three young children. 
Weatherly and de Pablo remain constant presences in each other's lives, as they are set to co-produce MIA. 
What do we know so far about MIA?
Michael Weatherly and Cote de Pablo are teaming up once more for MIA; however, this time, both parties will be partnering up off-screen as co-producers. MIA will be a detective drama airing on CBS. 
Shepard Boucher – the Supervising Producer on Riverdale and the Executive Producer behind Mystery Girls –  will pen the series about a "newly minted homicide detective assigned to an experienced, by-the-book partner…in Miami," according to Deadline. 
The show will likely combine heart, humor, and suspense in a fashion similar to NCIS; however, living up to de Pablo and Weatherly's career-catalyzing turns as Ziva and Tony will be no easy feat.
Though fans are thrilled to hear that de Pablo and Weatherly will be working together, everyone wants to see them share the screen, for their chemistry is a gift that deserves to keep on giving. Who knows, maybe Weatherly will return for a cameo in NCIS now that de Pablo is back on the show.