Michael Weatherly Was Teasing His Return to 'NCIS' Long Before 'Bull' Was Canceled
Michael Weatherly left 'NCIS' in 2016 after 13 seasons playing Tony DiNozzo. And he has been teasing fans about his possible return on social media ever since.
ARTICLE HIGHLIGHTS
Michael Weatherly played Tony DiNozzo on NCIS for 13 seasons.
He left in 2016 and starred in another CBS hit — Bull.
Since he left NCIS, Weatherly has consistently teased his reurn to the CBS procedural.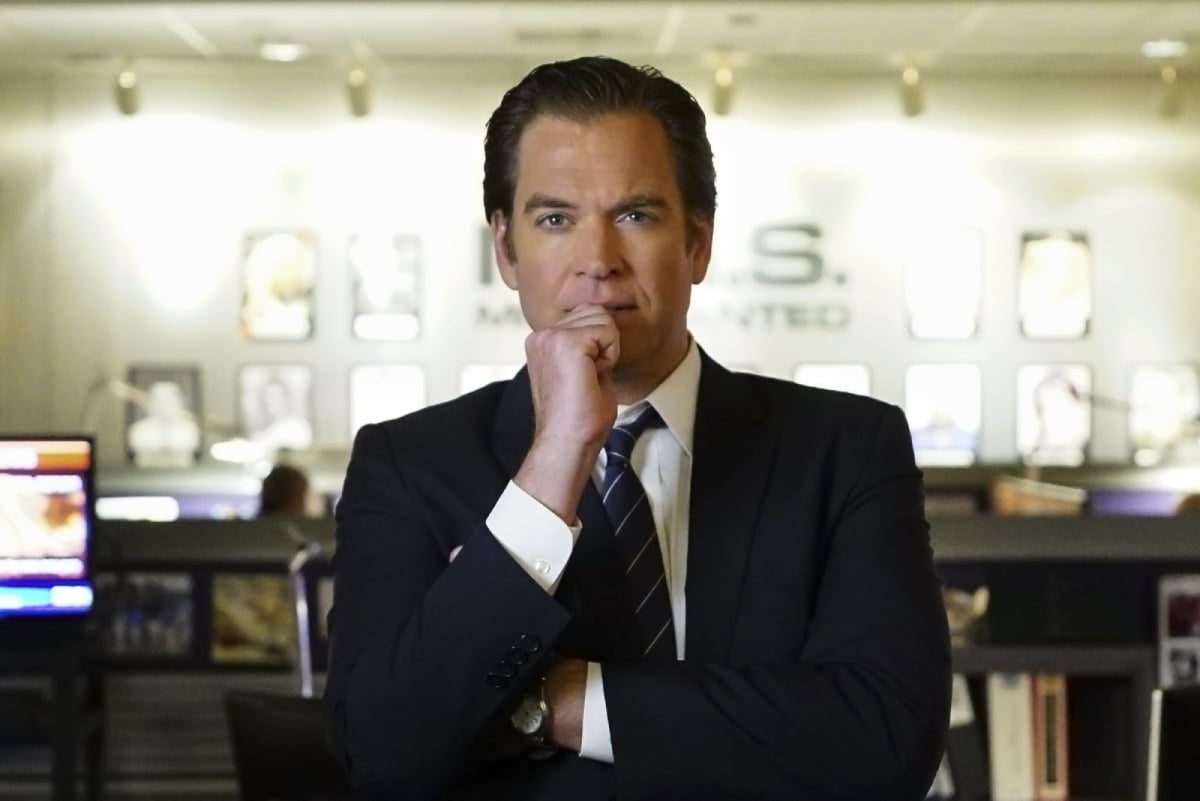 Michael Weatherly broke NCIS fans' hearts when he left the series in 2016 after 13 seasons of playing Tony DiNozzo. At the time, Weatherly was moving on to lead his own drama series — Bull. But after six seasons, Weatherly is calling it quits. And his announcement immediately sparked rumors that he would be returning to TV's most-watched drama.
Neither Weatherly nor CBS has confirmed the actor's return to NCIS. But for fans that follow Weatherly on social media, they've been suspecting this move for a while.
Michael Weatherly announces his exit from 'Bull'
On January 18, Weatherly took to Twitter to tell his fans that he would be moving on from Bull at the end of season 6.
"Hello all! It's been my privilege to play Dr. Jason Bull but after 6 seasons of incredible storylines, I've decided it's time to pursue new creative challenges and bring his story to a close," Weatherly wrote.
"It has been an honor to work with this talented cast, crew, and writing/producing team who helped reinvent the legal drama. Stay tuned for a big series finish…Thanks to all the fans from the bottom of my heart. You will always be a part of our Bull family!"
CBS announces 'Bull' has been canceled after 6 seasons
In Weatherly's announcement, he forgot to mention that CBS had actually canceled the series. The network followed up Weatherly's statement with an announcement of its own.
CBS said that Bull had "established itself as a ratings winner" over the last six seasons because of its "fresh take on the judicial process" that TV viewers had never seen before. The network also announced that the series had officially been canceled.
"We extend our thanks to the talented cast… the incredible creative team… and our hard working crew, for bringing to life these innovative stories," CBS said in its statement, per TV Line.
"We also thank our loyal viewers and look forward to providing them with a final run of compelling episodes filled with the humor, intelligence and twists that have made the drama a fan favorite."
Michael Weatherly was teasing a return to 'NCIS' before CBS canceled 'Bull'
The announcement of Bull's cancellation wasn't much of a shock for the scandal-plagued series. It also fueled rumors that Weatherly would be returning to NCIS, which is something his social media followers have suspected for a while.
In November 2021, the 53-year-old shared a photo of a 2013 issue of TV Guide that featured him and his former co-star Mark Harmon (Leroy Jethro Gibbs) on the cover.
The headline read "NCIS Scoop!" And the outlet's interview with Harmon and Weatherly was about "life after Ziva." In the caption of his post, Weatherly simply wrote, "That time this happened: #ncis."
The 'NCIS' alum has teased his return ever since he left
In December, he posted a selfie with the caption: "This guy woke me up this morning. Then I realized it was still a dream. He wouldn't stop talking about Gibbs. And his shoulder holster. #ncis dream."
In August 2021, Weatherly tweeted a photo that indicated he was on the set of NCIS for season 19. In the pic, he is looking directly at a camera while wearing a cap and jacket that look remarkably similar to what NCIS agents wear. In the caption, Weatherly wrote, "#ncis Camera is King."
These are just a few of the most recent examples of Weatherly's NCIS teasing on social media. But they actually go back years. Almost to the moment he left.
Michael Weatherly left after Cote De Pablo's exit
The biggest reason that many fans wanted Weatherly back as DiNozzo is because of his relationship with Ziva David (Cote de Pablo). She left the series after season 11. And Weatherly admits that once Ziva was gone, it was time for DiNozzo to move on too.
"The badinage and sparring and flirting between [Tony and Ziva] and how they would swing from siblings to near lovers and back to buddies, that was gone," Weatherly explained at the 2016 Television Critics Association's summer press tour. "And then I got to the point where I felt I'd stayed at the party for too long."
If Weatherly returns to NCIS, does that mean Ziva will follow? Fans will have to wait and see how it plays out.
New episodes of Bull air Thursday nights on CBS. New episodes of NCIS return to Monday nights on February 28 after the Winter Olympics.