Michelle Obama Grabs A Grammy Award for 'Becoming'
This past Sunday night, Michelle Obama scored a big win for the Obama household: the former First Lady was awarded a Best Spoken Word Album Grammy award for the audiobook version of her memoir, Becoming.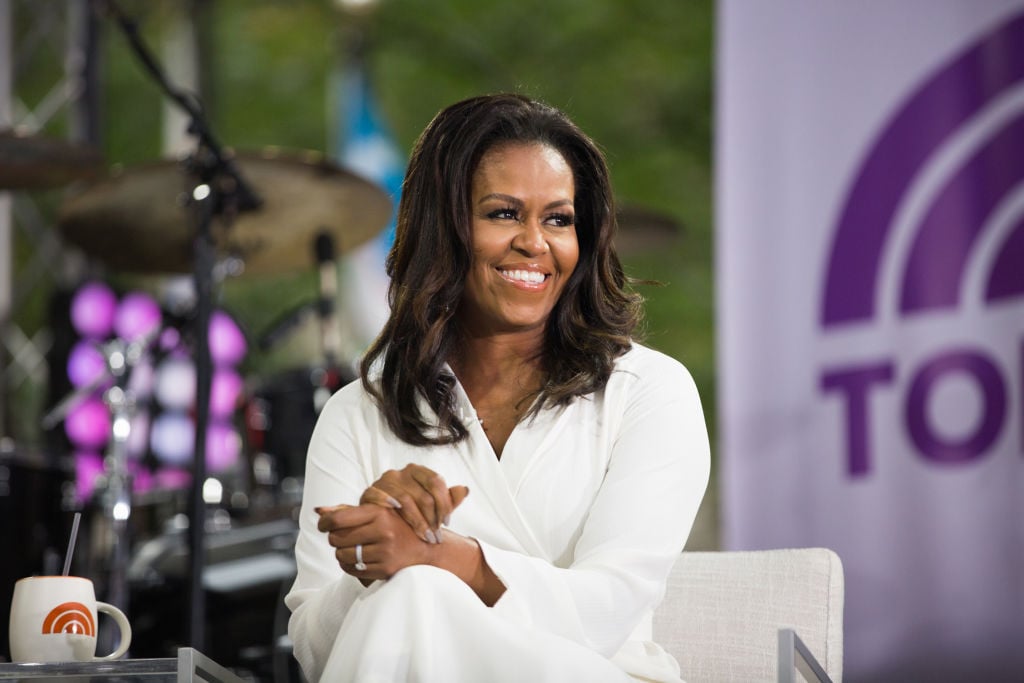 Here's what we know about Obama's big win.
That's three awards for the Obama household
With Michelle Obama's win, that makes three Grammys for the Obamas. Barack Obama has won two Grammys in the same category of Best Spoken Word Album for the audiobook versions of his books, Dreams From My Father and The Audacity of Hope.
The 56-year-old told Oprah Winfrey in 2018 about her memoir, "But the truth is, for me, each decade has offered something amazing that I would never have imagined. And if I had stopped looking, I would have missed out on so much. So I'm still becoming, and this is the story of my journey. Hopefully, it will spark conversations, especially among young people, about their journeys."
'Becoming' is on its way to earning top spot as bestselling memoir of all time
Obama's autobiography has become one of the top selliing autobiographies of all time. As of March of 2019, it was on its way to being the top selling one of all time.
Publishers Weekly in 2017 had gambled that Becoming might just flop. Their predictions were very much off.
"Michelle Obama's book is more of a gamble," the publication said at the time. "Many insiders said that, despite her popularity as first lady and the notoriety she achieved in the just-closed presidential election, it's harder to make an educated guess about how well her book could sell, out of the gate or in backlist."
Penguin Random House's chief executive, Markus Dohle, told The Wall Street Journal in 2019 of Obama's autobiography, "I'm not aware, in my personal experience with Penguin Random House, that we ever sold 10 million units of a memoir
Obama's goal in writing 'Becoming'
Most people who write an autobiography or memoir do so to make sense of their lives, to set in writing what happened in a particular event or period of their lives. For Obama, it seems her goal was twofold: yes, to take inventory of what was and was is. But also, to inspire confidence in others weakened by their circumstances.
". . . One of my biggest goals with this book is to help people, especially young people, see the power in their own stories in all their fullness – their triumphs and their struggles," she told The Guardian in 2018. "To me, a sure path to self-confidence involves recognizing that what we often interpret as weaknesses can actually be some of our greatest strengths."
"I've come to a place of self-confidence, but it's something I'll always have to keep working at. Building confidence, discovering and embracing who I am – those things have been a big part of my journey. They're really at the heart of my memoir, and that's reflected in the title I chose: Becoming."
"To me, becoming is an ongoing process, a constant reaching toward a better self. It's the idea that there's always more growing to be done."
Read more: Michelle Obama's No. 1 Workout Song Plus The Playlist She Loves Getting Fit To