Michelle Rodriguez's Biggest Hit Isn't What Fans Think It Is
Most actors hope to land a popular role in a beloved movie series. So it makes sense why so many stars of the Fast and Furious movies keep coming back to join longtime star Vin Diesel for more adventures. Since 2001, the saga has featured a growing ensemble cast. Still, Diesel's leading lady, Michelle Rodriguez, has appeared in nearly as many Fast and Furious movies as he has. Yet, her biggest hit doesn't come from that hit series.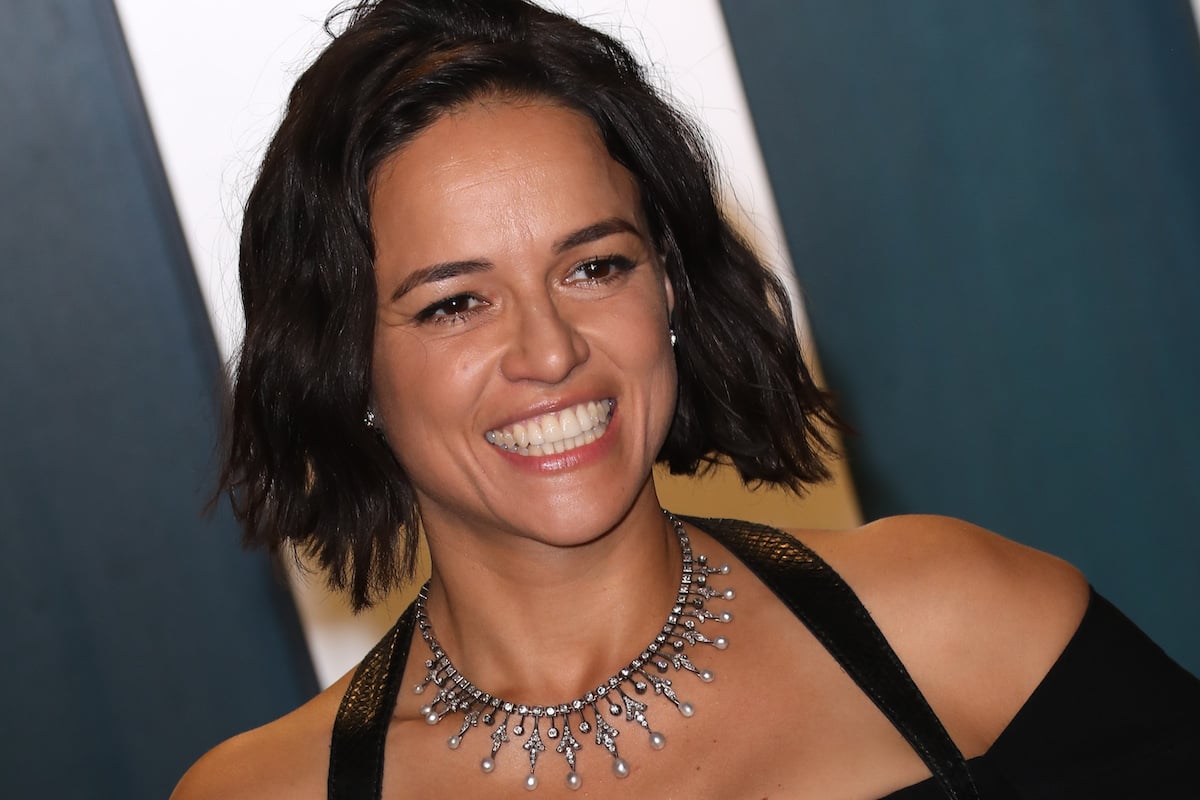 Michelle Rodriguez has played Letty in the 'Fast and Furious' movies since 2001
Rodriguez appeared opposite Diesel, Jordana Brewster, and the late Paul Walker in 2001's The Fast and the Furious. And at the time, no one knew what to expect. The movie became a surprise smash, earning $207 million worldwide according to Box Office Mojo. But the original four stars didn't return until 2009's Fast & Furious, the fourth installment of the franchise. Even then, Letty (Rodriguez) was seemingly killed off screen.
Of course, the mid-credits scene in Fast Five reveals Letty is actually alive. And Rodriguez rejoined Diesel and company as a major focal point of the movies. She's since reprised the role four more times. And though the actor is often accused of playing the same types of characters over and over, she's made a career doing so. Remarkably, playing Letty in so many Fast and Furious movies isn't even the biggest highlight of her career.
RELATED: 'F9': Dwayne Johnson Stars in All the Most Successful 'Fast and Furious' Movies
But her biggest hit doesn't even come from that saga
Most fans probably know Rodriguez best for her role as Letty in the Fast and Furious movies. After all, Furious 7 and The Fate of the Furious earned $1.5 billion and $1.2 billion worldwide, respectively. Those two movies are among Rodriguez's highest-grossing movies. Most other actors would be fortunate to claim such blockbusters as their biggest hits. But one entry in Rodriguez's filmography easily surpasses them.
According to The-Numbers.com, the actor's biggest hit is, in fact, 2009's Avatar. The Oscar-winning movie from director James Cameron is currently the highest-grossing of all time with $2.8 billion. None of the Fast and Furious movies have come close to that total. Alas, Rodriguez won't return in the four Avatar sequels Cameron has in the works. Her character, Trudy Chacón, died in the midst of battle late in the first film.
RELATED: How the 'Fast and Furious' Movies Snuck in Its Own Prequel Trilogy
What other projects does Michelle Rodriguez have in the works?
Rodriguez will likely remain a key part of the "Fast Family" through to the end of the series and beyond. Diesel has confirmed Fast and Furious 11 will end the saga. Rodriguez is also the go-to choice to lead the all-female spinoff Diesel is currently developing. But in between appearances as Letty, the actor is staying plenty busy.
In fact, Rodriguez wasn't even able to appear at the F9 premiere because she's currently filming Dungeons & Dragons. That movie features an ensemble cast the includes Chris Pine, Hugh Grant, Justice Smith, Sophia Lillis, and Bridgerton breakout Regé-Jean Page. It's set for release in theaters on March 3, 2023.