Why Michelle Yeoh Asked 'Crazy Rich Asians' Director Jon Chu if the Movie Was Going to be Like 'The Hangover'
It's fun to get behind-the-scenes nuggets about our favorite actors and movies after they've become blockbuster sensations. In a way, fans don't want these movie experiences to end, which is why they clamber to hear celebrity interviews sometimes years after the movie hit the box office.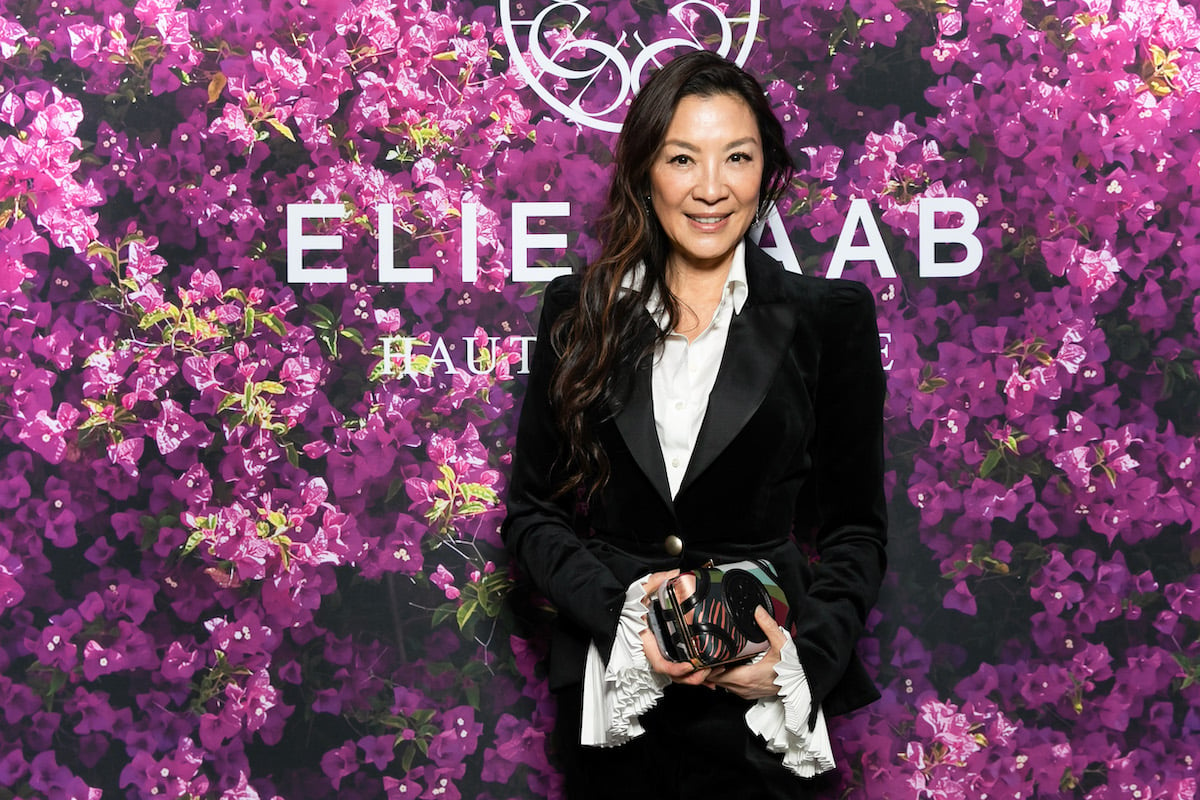 Anyone who's a fan of Crazy Rich Asians will love to hear what Michelle Yeoh says about the film and how the opportunity came about back then. She admits to asking director Jon Chu if the movie intended to be like The Hangover. And there's a specific reason why she asked.
What Michelle Yeoh asked Jon Chu
Michelle Yeoh talks about some of her most iconic characters in several movies, including Tomorrow Never Dies, this year's Everything Everywhere All at Once, the iconic Crouching Tiger, Hidden Dragon, and the wildly popular Crazy Rich Asians, in a GQ interview.
When Yeoh was first approached about playing Eleanor in Crazy Rich Asians, she recognized that from the book version, "the mother is just an antagonist," she said, describing a more "superficial" role.
Yeoh goes on to admit that she asked director Jon Chu in the very beginning about what his plans were for the tone of the film. She specifically asked, "is it going to be like a Hangover Two?" And reading the book, one might conclude Crazy Rich Asians would play out much like a comedy wrought with shenanigans, hilarity, and the occasional crude reference.
As IMDb describes, The Hangover II came out later in 2011 and was the follow-up to the crazy Las Vegas bachelor party, with the boys headed to Thailand for Stu's wedding. But Chu had other plans for his film, which turned out to be the right answer to Yeoh's question.
Why would she ask such a question?
Yeoh said if it had been portrayed like a Hangover sequel, it would have likely been a "wasted opportunity." Crazy Rich Asians instead brought a unique opportunity, as Yeoh describes, to "show in-depth emotions" and "sincere integrity." There hadn't been an all-Asian cast since Joy Luck Club in 1993.
While she felt the book was "fun, crazy, and out there" in nature, and despite wanting to be a part of the film project, she wouldn't commit to anything she didn't strongly believe in wholeheartedly. Jon Chu already recognized the unique opportunity at hand to create something more meaningful. And apparently responded to Yeoh by saying, "my mother would kill me" if he'd adopted a more Hangover-style approach to the movie.
As a result, Yeoh portrays a mother that more closely resembles the hierarchy of Asian culture. There's a "piety we have to show our elders" and distinctions that matter for greeting each other and dining with each other that Chu deeply understood. In the book, the mother character is superficial, and Yeoh was confident and thrilled to learn that she'd be able to take the character to a more prominent, relevant, and realistic place.
Other departures from the book
Entertainment Weekly shared some of the other departures from the book that had Crazy Rich Asians taking a different turn onscreen. Kevin Kwan's book did read more like a satirical tale, whereas Jon Chu's Hollywood treatment brought more elements of deeper emotional elements.
For example, in the book, Rachel Chu is an economics professor. But in the movie, she's more specifically a professor of game theory, which lends more suspense to the movie's mahjong game she plays.
Another key departure from the book to the film is the source of the Young's family wealth. According to the book, there is old money, a wealth shrouded in secrecy but understood to translate to significant power. But in the movie, everyone knows the Young family and the means behind their power and reputation.
Maybe Jon Chu and Michelle Yeoh had it right. Fans needed a more authentic thread to the Asian culture, melded into this still funny and entertaining story. It made $237 million worldwide, according to Vox, and demonstrates that people needed just that to rebound from a 25-year all-Asian cast film drought.
RELATED: 'Crazy Rich Asians' Star Henry Golding Says He 'Can't Wait' for a Sequel