Michelle Yeoh Said Jackie Chan Saved Her Life While Filming 'Supercop'
Michelle Yeoh has built her career on breathtaking action performances. The actor's best work lives in the memory mainly because of the balletic movement she displays in movies like Crouching Tiger, Hidden Dragon, but also because of the element of danger that comes with doing such astounding stunts.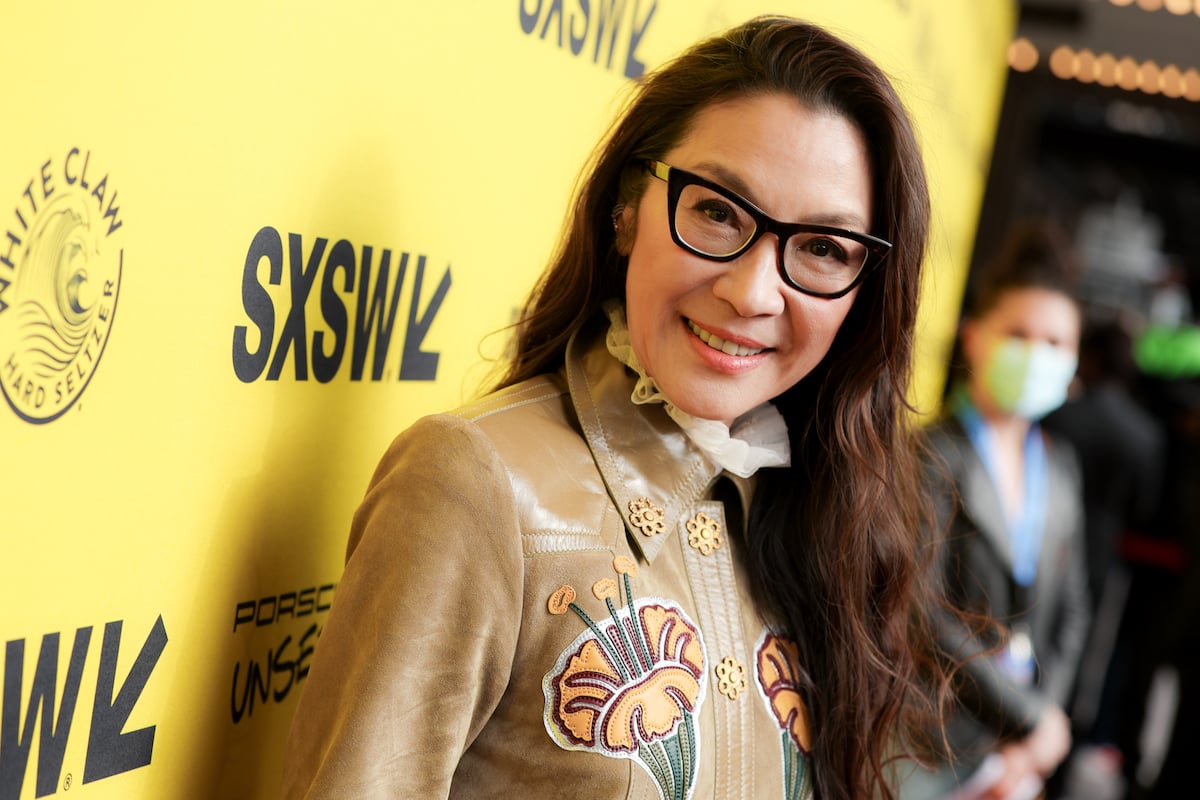 But sometimes mistakes happen and injuries occur. In one of her first movies, Yeoh nearly died after a stunt went wrong and left her scrambling in the middle of an active road. She is thankful for the actions of her legendary co-star for saving her – not that she wants to tell him about it.
'Supercop' is full of exciting stunts that required big risks from the movie's stars
Supercop, the third in Jackie Chan's Police Story franchise, is considered one of the best action movies ever made. The film was Yeoh's breakout role after retiring from acting for four years after marrying her first husband. In the movie, she plays Inspector Jessica Yang, who works with Chan's Kevin Chan Ka-Kui character to infiltrate the criminal organization of Hong Kong drug lord Chaibat.
Supercop is full of incredible set pieces that feature intense physicality from Chan and Yeoh, who did all of their own stunts. One scene stands out to Yeoh because it nearly went so, so wrong.
The shot needed her to jump onto a van while being shot at, slide off it in the middle of traffic, and land on Chan's convertible following in behind. The windshield was supposed to break under Yeoh's weight, allowing her to smoothly roll off the front of the car. That's not what happened.
"So I took the roll, [and] everything went wrong. The windscreen did not shatter, the things that were supposed to make it [explode] didn't work," she said in a GQ video about her career. "So Jackie couldn't get a handle on me."
The more improvisational approach almost led to a terrible accident
The cast of Supercop didn't rehearse many stunts because in Yeoh's words "if you're going to do it, you might as well shoot it." That approach nearly backfired during the van scene. Since the windshield didn't break, Yeoh began to slide to the side of the car, with oncoming vehicles on the way. It took an intervention from Chan to keep tragedy at bay.
"When you watch the outtakes, he scrambled over the windscreen and tried to hold onto me. Luckily, he grabbed a bit of my shirt as I was sliding off the car. He saved my life, I think. But don't tell him that!", Yeoh joked. "As I rolled off, if he didn't give me that little extra jerk, I would've landed on my head first, and that would've been the disaster of my life."
Despite her near-death experience, Yeoh was quickly ready to do another take on the scene, which was much more successful.
What else have Yeoh and Chan worked on together?
Yeoh's capacity as an action movie star was so high that her talent created some tension with Chan.
"When I was doing this crazy motorcycle stunt, [and] when he saw me do that stunt, he was like, 'Oh no, if you do anything more than that, where am I gonna come from?' That's why he did the helicopter stunt," she revealed.
The two of them worked out their issues and became friends. Yeoh got her own Police Story spinoff, Supercop 2, in which Chan has a cameo appearance, that was the last time they worked together. 
The opportunity to reunite onscreen came up during the early casting stages of Everything Everywhere All at Once. An early draft was centered on Waymond instead of Evelyn, making Chan the central figure of the story. But Chan wasn't available, Yeoh became the star and delivered arguably the best performance of her career. 
RELATED: Quentin Tarantino Saved Michelle Yeoh From Quitting Acting After a 'Horrific Injury'