Michelle Zauner Names 1 Way She Can Distinguish the 'Real' Japanese Breakfast Fans From the Casual Listeners
Michelle Zauner is a New York Times bestselling author, a Grammy-nominated musician, and a proud Korean-American. Here's what this artist said about the meaning behind the "Japanese Breakfast" band name and how she can quickly identify her "real" fans.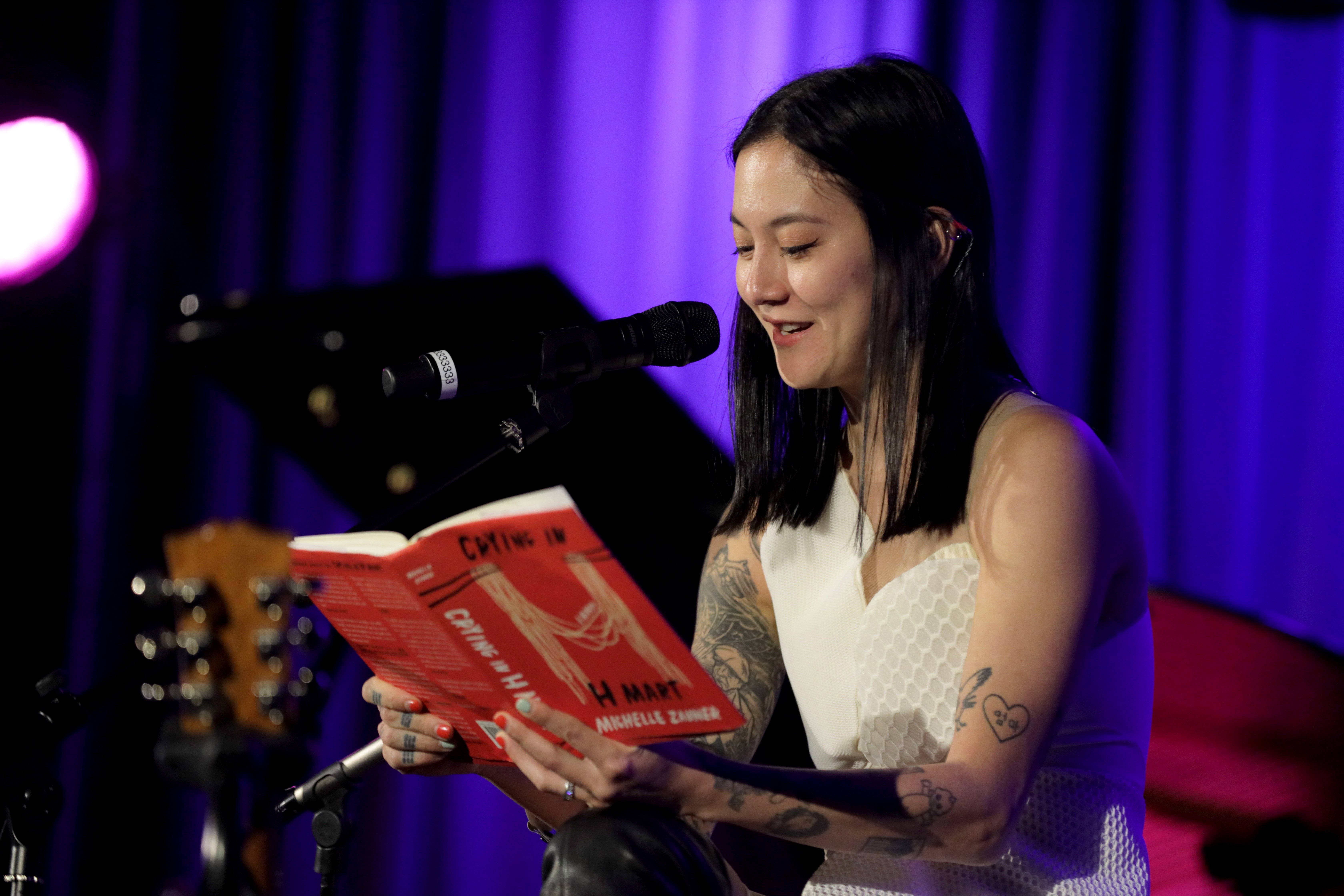 Michelle Zauner is one of the musicians behind Japanese Breakfast
Zauner has been creating music for several years, most notably with the indie alternative rock group Japanese Breakfast. In 2016, the group released their album Psychopomp, including songs like "The Woman That Loves You" and "Everybody Wants to Love You."
In 2021, Japanese Breakfast released the album Jubilee, with songs like "Be Sweet," "Savage Good Boy," and "Posing in Bondage." Since then, they have earned millions of streams, performing for fans across the globe.
During an interview with Hey Alma, the artist shared that the band name originated by combining something uniquely American (breakfast) with something that Americans found "exotic" (Japanese). In truth, this artist was born in Seoul, South Korea, and identifies closely with her Korean heritage. 
"It's frustrating because a lot of people just assume that I'm Japanese, even though I'm very vocal about being Korean…," Zauner said during an interview with Teen Vogue. "I think the majority of people know that I'm Korean, and they support it, but sometimes people take it the wrong way, and that can be frustrating." 
Michelle Zauner is Korean, often discussing her heritage with fans and her novel 'Crying in H Mart'
As someone who often discusses her Korean heritage with pride, it's no surprise that there's a clear indication to Zauner regarding who the Japanese Breakfast fans are. 
"It's kind of cool because sometimes it's like I know who the real fans are who know that [I'm Korean,]" Zauner continued during the same Teen Vogue interview. "You know what I mean? It exposes them quite quickly if they assume I'm Japanese."
Zauner highlighted her culture with the "Everybody Wants to Love You" music video, released in conjunction with Psychopomp. She also discussed her relationship with her Korean mother and family in the novel Crying in H Mart.
Michelle Zauner discussed her heritage during the New York Times Bestselling novel, 'Crying in H Mart'
Aside from her music stardom, Zauner is also the author behind Crying in H Mart. The memoir discussed Zauner's relationship with food and how Korean recipes and grocery stories closely connected her to her late mother, who died of cancer in 2014. 
Since its debut, Crying in H Mart became a New York Times Bestseller, landing on the "Best Book of 2021" list of Entertainment Weekly, Good Morning America, Wall Street Journal, and others.
In 2021, Japanese Breakfast earned the Grammy nomination for Best New Artist, while Jubilee earned the nomination for Best Alternative Music Album. Music by Japanese Breakfast is available on most major music streaming platforms.