Mick Fleetwood Credits His Dyslexia With the Drumming Pattern in One of Fleetwood Mac's Greatist Hits
Find out why Mick Fleetwood credits his art to dyslexia.
Musical artists today are enormously talented, but many classic rock fans have a soft spot for the rock stars of the 60s and 70s. For any classic rock fan, musical group Fleetwood Mac is one of the best examples of the music of that era. Frontwoman Stevie Nicks is, of course, a legendary queen and perhaps the most recognizable member of the band — her voice and style inspired a generation. 
However, it's Fleetwood Mac for a reason: Mick Fleetwood co-created and played drums for the group, and he was often depended upon as its de facto leader and backbone. Fleetwood wrote some of the band's most famous songs that people still recognize today, including "The Chain" (which he wrote together with the other members of the band) and "These Strange Times", one of Fleetwood Mac's newer tracks.
Rumours was arguably Fleetwood Mac's most skillful, emotionally raw album of all time. Fleetwood revealed that he has a learning ability to thank for the memorable drumming pattern in one of Rumours' (and the band's) most famous tracks, "Go Your Own Way".
Who is Mick Fleetwood?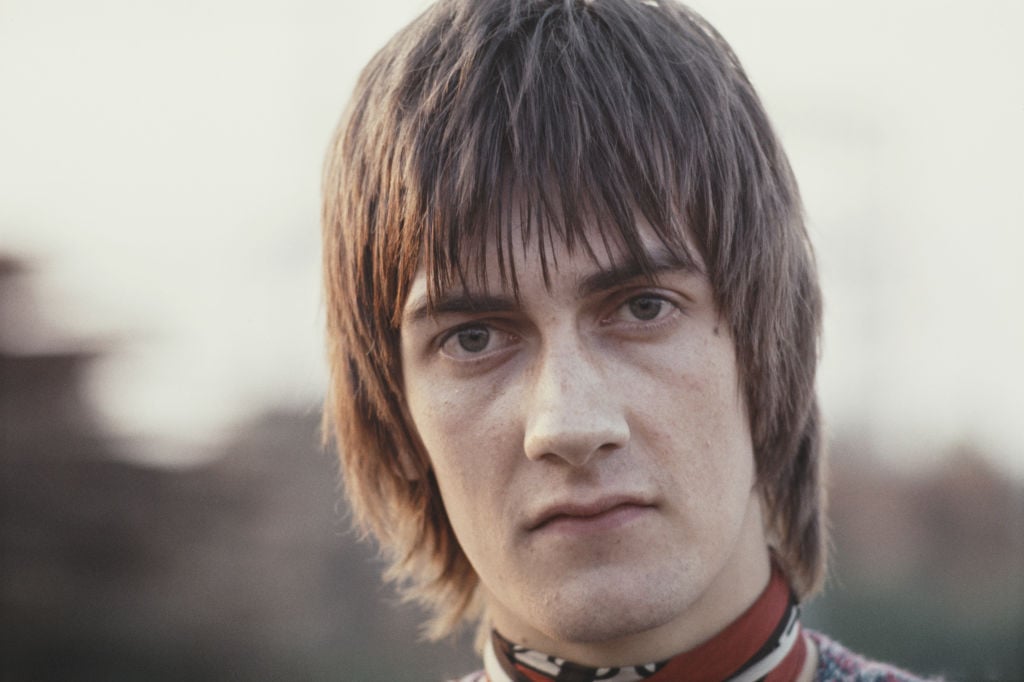 Fleetwood founded his band, Fleetwood Mac, in 1967 with Peter Green and John McVie, who play the guitar and bass, respectively. As a child, Fleetwood spent many of his years in Egypt and Norway because his father was in the military, but he dropped out of school and left his family to live in London to pursue his musical dreams when he was only 15 years old.
In their original days, Fleetwood Mac played blues-style music around London. Although there were many changes in the band's line-up through the 60s, Fleetwood himself remained a steady presence. Many of the members suffered from addiction and mental health issues, and Fleetwood served as a mediator in all of the group's troubles. However, Fleetwood famously faced trouble of his own when he found out that his wife was cheating on him with another member of the band.
In the 70s, Fleetwood invited Stevie Nicks and Lindsey Buckingham to join the band, which helped Fleetwood Mac to find the commercial success that they are known for today.
'Rumours' is filled with drama
One of those successes that the band achieved with their new line-up including Nicks and Buckingham was Rumours, which was recorded against a backdrop of intense personal drama.
While Fleetwood Mac was recording the album, Nicks and Buckingham had just split up, causing obvious tensions within the band. Bassist McVie and his wife Christine, who also had become a member of the group, were in the middle of a divorce. Fleetwood himself was also going through his own divorce from his second wife, and ended up having an affair with Nicks. Drama, to say the least!
However, this might have worked in the musicians' favor, as Rumours is filled with heartbreaking and honest lyrics and features some of Fleetwood Mac's most famous songs of all time, including "Go Your Own Way".
How Fleetwood's dyslexia helped him with the drums on "Go Your Own Way"
Buckingham asked Fleetwood to mimic The Rolling Stones' drum pattern from "Street Fighting Man" while they were writing and recording "Go Your Own Way". However, when Fleetwood tried to do this, his dyslexia caused him to drum a unique beat that ended up being perfect for the song. 
Fleetwood has spoken out about how dyslexia has affected his creative process. "Dyslexia has absolutely tempered the way I think about rhythm and the way I've played my instrument," he wrote in his memoir. "I really had no idea, nor the ability to explain in musical terms, what I was ever doing in a particular song," he added. It seems like he really didn't know how he came up with the genius drumming pattern, and couldn't explain it to fellow musicians who wanted to imitate him. That's one huge win for neurodiversity!