Mickey Guyton Struggled to Write Music From Her Own Perspective
Mickey Guyton has been a hardworking country singer for nearly a decade. But the Grammy-nominated star only rose to mainstream prominence in the early 2020s. According to her, it was a long and arduous journey of self-discovery.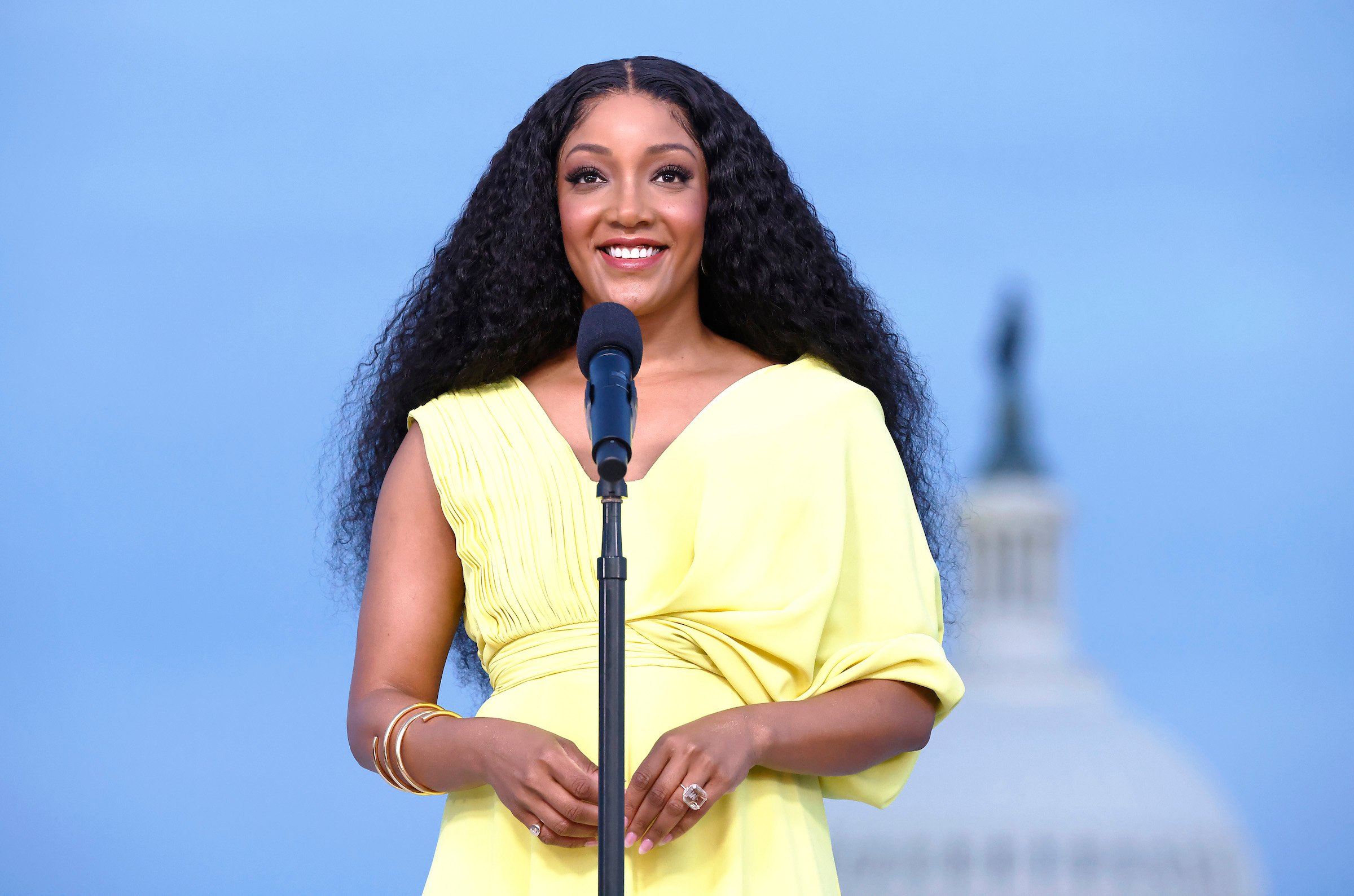 Mickey Guyton first started making music a decade ago
Mickey Guyton first burst onto the scene in 2014 with her debut EP Unbreakable. She released her self-titled EP the following year, which contained the breakout single "Better Than You Left Me."
Throughout the late 2010s, Guyton released two more EPs and several one-off singles that she wasn't passionate about and that didn't become commercial successes. She told The Washington Post in 2020 that she was trying to conform to what the music industry believed country music should sound (and look) like: "I was trying so hard to fit into the stereotype of what country music is, that I forgot why I fell in love with country music."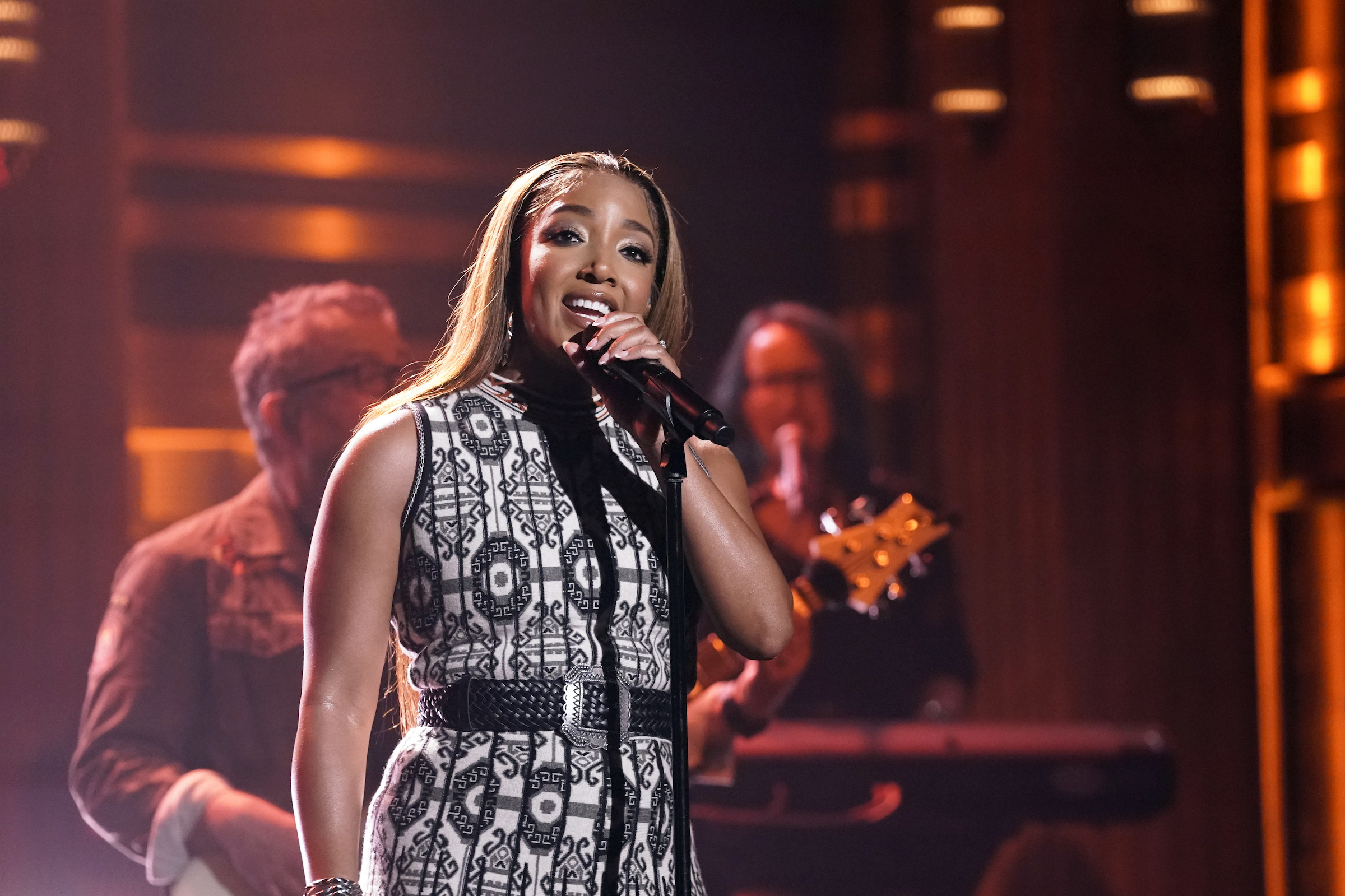 Mickey Guyton struggled in the music industry for years
Despite being born and raised in Texas, Guyton was told early on in her career that there was no place for her in country music. In a 2020 interview with CNN, she recalled being told things like "Make sure your songs sound really country because listeners might think you're being disingenuous" and "Don't make your songs sound too R&B."
In 2019, Guyton started writing music that was rooted in her experiences as a Black woman in America. Songs such as "What Are You Gonna Tell Her?" and "Black Like Me" were a part of this narrative, and she began being celebrated for it. Her 2020 EP Bridges is a culmination of this loud and proud version of Guyton.
Still, Guyton faced some pushback in the industry. A country radio DJ even once told her to write songs about "fluffy" and "happy" topics as opposed to ones that reflected the often-difficult lives of Black people in America. The stress and anxiety of microaggressive instances like these caused Guyton to develop insomnia and a drinking problem.
Mickey Guyton is a groundbreaking Black country music artist
Guyton broke new ground following the release of "Black Like Me" in the aftermath of George Floyd's death. She was the first Black woman to perform at the Academy of Country Music Awards and the first Black country singer to perform at the Grammy Awards. And in 2021, she made history at the Grammy Awards when she became the first Black woman to be nominated in a country category: "Black Like Me" received a nod for Best Country Solo Performance.
Guyton reflected on her road to stardom in a 2021 interview on The View. "It was a long journey, but I'm so glad it happened the way that it did because now I truly am being my most authentic self. And that feels really freeing for me," she said.
When she struggled with the idea that she could be a successful country singer, her husband told her plainly that she needed to start writing music that was true to her. "He said, 'You have to write country music from a Black woman's perspective. Your perspective is so different from everybody else's,'" she remembered. "And I was trying to write country music based on one perspective."