'Midnight Mass': Is Father Paul Actor Hamish Linklater Married?
In the recent Netflix series Midnight Mass, Hamish Linklater plays Father Paul, a charismatic priest whose arrival to an island community coincides with unexplained events. His performance is vivid and dynamic and may leave viewers wondering about the actor. In real life, Linklater's had an impressive career. He's also been married once before and is currently in a relationship with actor Lily Rabe.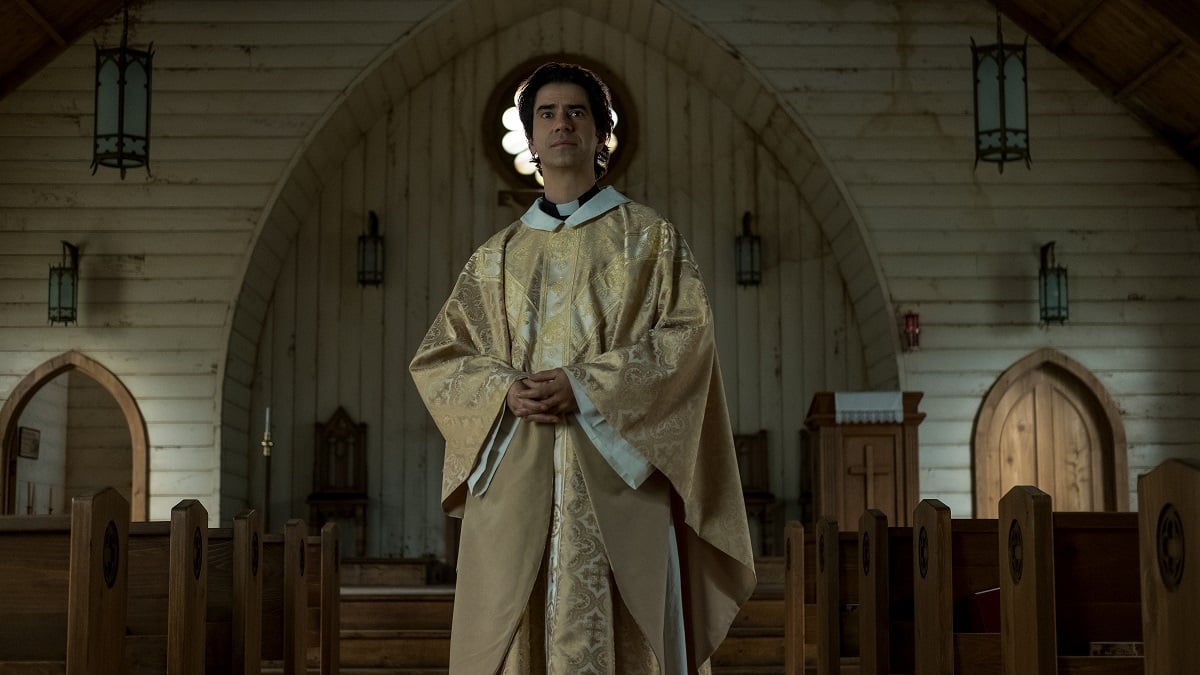 Hamish Linklater's interest in acting began when he was young
Per the LA Times, Linklater's mother was a vocal technique coach and a founding member of the Shakespeare & Company theater in Massachusetts. Because of this, Linklater grew up in and around the theater.
"It was an outdoor Shakespeare theater that I grew up at. That feels like home, and the place I'm always trying to figure out how to get to," IMDb quotes him as saying. 
Linklater began his onscreen career in 2000 with the film Groove. Since then, he's appeared in Fantastic Four, 42, The Newsroom, and The Big Short. Before Midnight Mass, Linklater is likely best known for his work in The New Adventures of Old Christine. In it, he plays Julia Louis-Dreyfus's brother, Matthew.
The actor isn't married, but he's not single either
In 2002, Linklater married playwright and screenwriter Jessica Goldberg. She is a producer and writer on Away, Cherry, and Parenthood. The couple shares a daughter, and they divorced in 2012 after 10 years of marriage. 
In 2013, he began a relationship with actor Lily Rabe. She's appeared in American Horror Story, The Underground Railroad, and The Undoing. Though the pair is not married, they've been solidly together for years. The couple, both Shakespearean actors, first appeared together in a Shakespeare in the Park production of The Merchant of Venice. According to The New York Times, they've since appeared in multiple performances together and excel because of their evident chemistry. 
In their personal life, however, the couple is relatively private. While they've shared a few photos of one another to their social media accounts, they keep the ins and outs of their personal lives quiet. The couple does have two children together, though. They welcomed their first daughter in 2017 and another child in 2020.
In 2021, Rabe arrived at the Academy Museum of Motion Pictures Opening Gala in Los Angeles. In photos, she cradles her baby bump. Her rep confirmed to Page Six that the couple is expecting another child. 
Hamish Linklater and Lily Rabe starred in a TV series together
In 2021, Rabe and Linklater appeared as co-stars in the Amazon Prime thriller series, Tell Me Your Secrets. Rabe spoke about what it was like to work with her longtime partner.
"He just happened to be a person I'm very close with in my life," she told StyleCaster. "But we've had a lot of luck being cast opposite one another. We were cast opposite each other in a lot of plays. Hamish was always like, 'It's because I'm so tall.' We're both really tall and you can't cheat height on stage. But then as time has gone by, we're also creating the opportunity to work together because we really love it. But this actually was just luck."