'Midnight Mass': Rahul Kohli Went Through a Big Physical Transformation for His Role — Only to Have the Pandemic Hit
Rahul Kohli transformed physically to fit his 'Midnight Mass' character. Then, the pandemic shutdown made his changes impossible to maintain.
Like many of the actors on Mike Flanagan's new Netflix series Midnight Mass, Rahul Kohli played a character older than himself. When he first took the role of Sheriff Hassan, he had a specific idea of what the character should look like. After undergoing a physical transformation, though, production shut down, and he struggled to maintain the new look.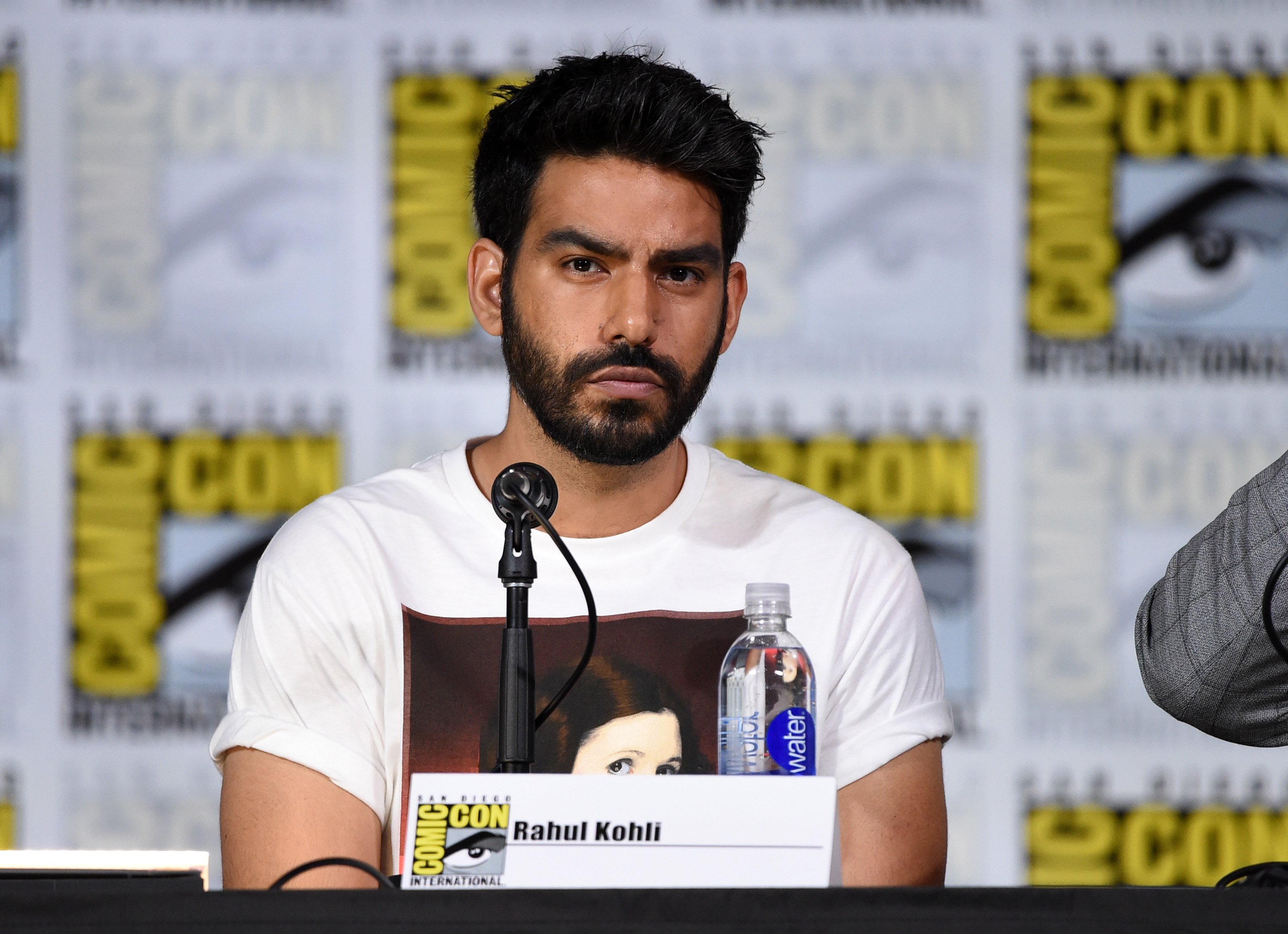 Rahul Kohli scored his 'Midnight Mass' role without auditioning
Flanagan is notorious for consistently working with the same actors. Kohli first appeared on the 2020 series, The Haunting of Bly Manor. He noted that he could tell Flanagan was sizing him up for a new project.
"Over the course of the next month or six weeks, I'd get random emails from Mike, and they would be like, 'On a scale of one to 10, what's your American accent?'; 'How old do you think you can play?'" he told Variety. "Eventually I think I said something like, 'Yo, let's stop flirting; let's have a meeting.'"
Ultimately, the role was for Midnight Mass, a part that Kohli accepted on the spot.
"I remember Mike was like, 'No, you have to go to your team,'" he said. "And I was like, 'I don't give a s—, this is my role, don't you dare offer it to anyone else!'"
He had a very specific image of the character that didn't end up appearing onscreen
Kohli, who is now 35, would be playing a character in his 40s. And Flanagan and Kohli agreed that the actor should put on weight for the role. 
"[Flanagan] had a box of pizza on the coffee table and I picked up a few slices and was like, 'I'll start now.' So, I started up putting on weight during Bly Manor and ended up putting on 30 pounds of fat."
Unfortunately, the show's table read was scheduled for March 13, 2020, the very day of widespread pandemic shutdowns. Kohli returned to Los Angeles for a months-long shutdown. Because he tried to gain weight quickly and without the help of a nutritionist, he grew increasingly uncomfortable with heartburn and stomach problems. 
"I was trying to hold onto 30 pounds of fat thinking every two weeks we'd go back, but it was killing my health," Kohli explained. "I ended up texting Mike a picture of Joel from The Last of Us because I was playing that at the time and said, 'I think that's the sheriff, what do you think?' He said, "I f—— love that, let's go for that.'" 
Rahul Kohli is moving on to other projects but still wants to work with Mike Flanagan
Kohli will appear in two TV series, Twilight of the Gods and Career Opportunities in Murder & Mayhem. Per Men's Health, he's also shot an unnamed movie and a Mandy Patinkin-led Hulu pilot. Despite the work that's rolling in for the actor, Kohli said he only wants to work with Flanagan.
"I don't really want to work with anyone other than him," he said. "Which is upsetting my team! Because they want to send me for stuff, and I'm like 'No! Because Mike said maybe we might do this later, so I want to be free.' So, that's what's happened right now—I don't want to break up with Mike and be with anyone else."