'The Mighty Ducks': Joshua Jackson Shares Where He Thinks Charlie Would Be Today
As an adult actor, Joshua Jackson has become better known for his work on Dawson's Creek and in his new show, Dr. Death. But 90s kids will always remember him as Charlie Conway, captain and spiritual leader of his hockey team in The Mighty Ducks movie franchise. 
Jackson may have moved onto different projects, but for many fans of his, the Ducks represent the first chance they got to become familiar with Jackson and his work. Disney recently revitalized the property for a reboot in the form of a Disney+ series, but Jackson wasn't involved. Someone asked Jackson what he thought his character from the show would be doing today, and he gave an interesting answer.
Let's take a closer look at what Jackson thinks Charlie is up to, and why Jackson wasn't on the new version of the Ducks.
What was 'The Mighty Ducks' about and who was Charlie Conway?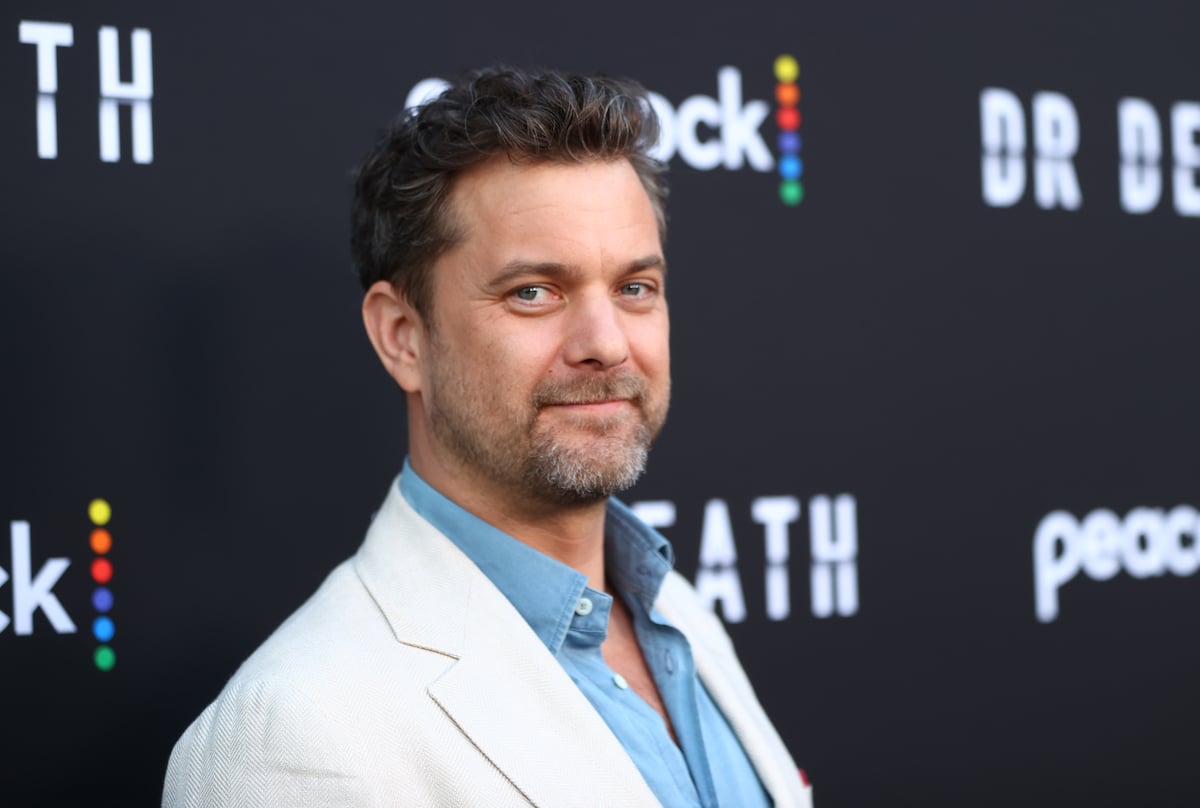 Jackson starred in the 1992 film The Mighty Ducks. The film was about a ragtag peewee hockey team and their begrudging coach, Gordon Bombay (played by Emilio Estevez). Bombay is a high-powered attorney who, after receiving a DUI, performs court-ordered community service by coaching the Ducks. Overcoming his past fear of failure on the ice, Bombay teaches them how to play winning hockey while he becomes a better person in the process.
Jackson's character becomes Bombay's favorite player, eventually scoring the game-winning goal in the championship match. Jackson starred in two subsequent sequels about the Ducks in which they first represented the U.S. in an international tournament and then won a scholarship to a prestigious academy.
What does Joshua Jackson think Charlie Conway would be doing today?
Jackson sat down for an interview with Esquire, talking about his new show Dr. Death and a multitude of other topics. One question that came up was what he thought Charlie Conway would be doing today. Jackson gave his answer, saying that he thought the former Duck would have a happy ending: 
"I'm going to say things worked out well for him …. he's probably somehow peripherally involved in the Minnesota Wild's organization, maybe settle down in Minneapolis/St. Paul, got a couple kids of his own hopefully…I think he did all right, I think Charlie did all right."
Unfortunately for Ducks fans, they weren't able to confirm Charlie's whereabouts because he never shows up in the reboot.
Why didn't Joshua Jackson star in 'The Mighty Ducks' reboot?
In an interview with Entertainment Weekly, the series creator (and writer of the original film) Steven Brill said Jackson couldn't make it due to his schedule, stating that Jackson "was too busy, just working, and the pandemic hit so it wasn't really possible with his schedule. But I hope Josh makes a reappearance in the future, for sure."
Within the show's universe, the absence is explained by stating that Charlie and Gordon are in the middle of a "down period," which keeps the protege away from a reunion with his mentor. This was a clever move by the show's creative team — it added to the drama this season and paved the way for a potential storyline with the two down the road. 
Jackson is currently starring in the new Peacock drama, Dr. Death, in which Collider called his performance "terrific." That show couldn't be further from The Mighty Ducks in terms of tone and style, but it does showcase Jackson's range as an actor. Though he may be terrifying in his current role, there's little doubt that Ducks fans would want to see him back eventually.
RELATED: Joshua Jackson Opens Up About Wife Jodie Turner-Smith: 'It's Very Easy to Just Be There In Awe of Her Beauty'