Mike Colter Reveals What 'Luke Cage' Season 3 Could've Looked Like
Mike Colter currently plays a demon-fighting almost-priest on Evil. But most fans recognize him as Harlem's bullet-proof superhero, Luke Cage.
Netflix canceled his Marvel series after just two seasons. But in a recent interview, Colter revealed what he thinks subsequent seasons of the show would have looked like.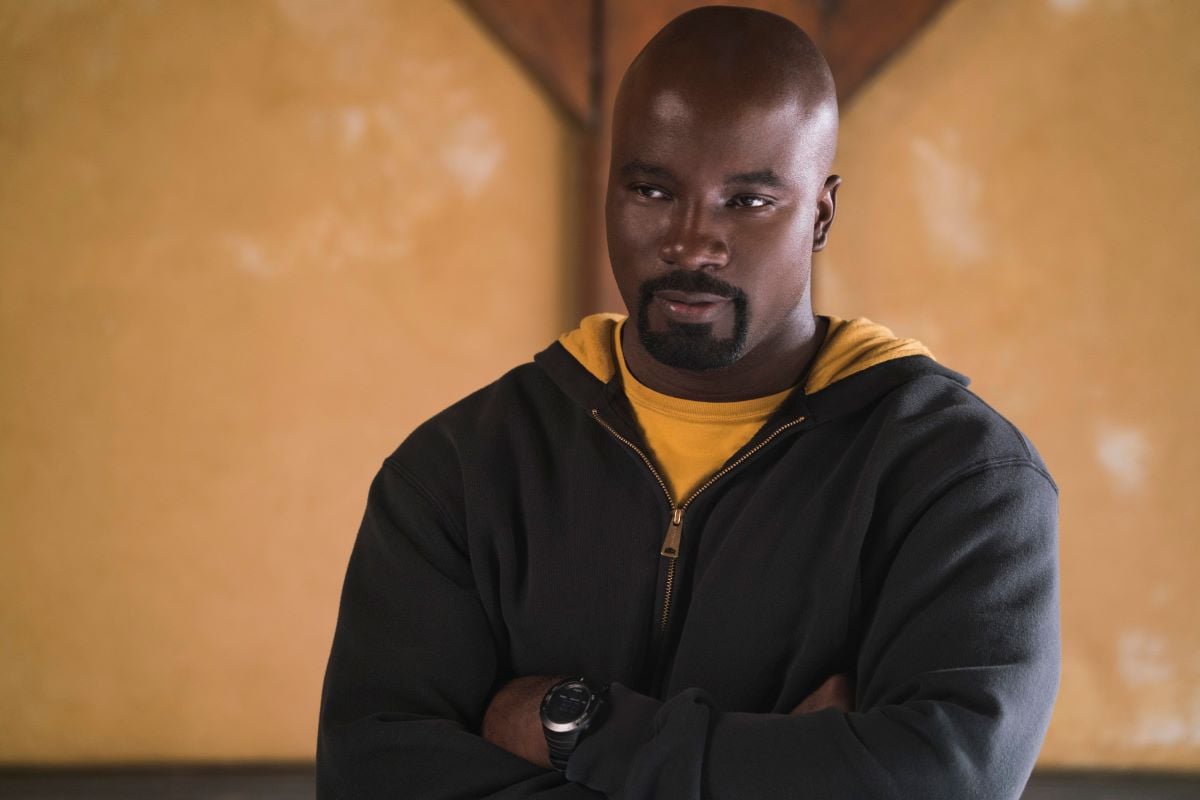 'Luke Cage' and other Marvel series were canceled at Netflix in 2018
For a while, way before Disney+ was a thing, Netflix was the place to go for Marvel superhero series. The streamer carried several popular shows produced by Marvel Television, including Luke Cage, Daredevil, Jessica Jones, Iron Fist, The Punisher, and The Defenders.
But when Marvel Television went under, so did its Netflix series. Just days after announcing the cancellation of Iron FIst, Netflix announced Luke Cage wouldn't be renewed for season 3 either.
RELATED: 'Luke Cage': Some Fans 'Wouldn't Be Sad' If Mike Colter Were Recast
"Unfortunately, Marvel's Luke Cage will not return for a third season," Marvel and Netflix said in an October 2018 statement. "Everyone at Marvel Television and Netflix is grateful to the dedicated showrunner, writers, cast, and crew who brought Harlem's Hero to life for the past two seasons, and to all the fans who have supported the series."
Mike Colter wanted to see where Luke Cage and Jessica Jones' story would go
Colter played the Marvel superhero in Luke Cage, Jessica Jones, The Defenders, and Iron Fist, because in the comics, his character is dating Jones and good friends with Danny Rand.
When talking to Collider recently, the actor suggested the series could have explored more of Cage's personal relationships, similar to the comic books, and perhaps even his arc as a villain.
"There were so many places we could have taken it," the actor said. "There's obviously the Alias [comic book] series where Jessica and Luke had a child and had this adult life they were trying to live, and there's this moment where they are working out their blue-collar, making ends meet life together, which is very interesting."
"There's the journey that Luke had in his own series with Harlem's Paradise, where he's taken over the club, and is he gonna be a bad guy or a guy that is on the other side of the law, and who's gonna stop him," Colter added. "That was another interesting thing to watch, with him maybe being a little gangster, and that would've been cool too.
He admits he was disappointed the show got canceled
Like fans, Colter was also disappointed Luke Cage didn't get to close out its story as intended. And in his chat with Collider, the actor admitted he felt his character didn't get the closure he deserved.
"I don't think there's any closure to it, nor do I feel like we were able to get any of that closure by having the appearance in Jessica Jones, but it is what it is," Colter said. "It's one of those things where we'll just never know — It's unfortunate, but that's just one of the things that happens in television sometimes."
But despite the cancelation, Colter is happy the series ended on a high note. "The positive thing about something like that is you'll always have a fond memory of something that didn't stay too long," he said.
"It's like a relationship or anything else that never reached its peak or its descent. You don't have any negative memories of it because it will live in this place of perfection, or some sense of promise, at all times in our life. It's a fond, romanticized notion of what could have been."