Mike Johnson Is Flirting With 'Bachelor' Producer Julie LaPlaca — and She's Flirting Back
Peter Weber's season of The Bachelor was seriously tough to watch. We know Weber proposed to Hannah Ann Sluss in the end — but their relationship didn't last. While Sluss was madly in love with Weber, Weber still had lingering feelings for Madison Prewett. And it seems he may have also been pining for ex Hannah Brown.
Now, it seems Weber's moved on with contestant Kelley Flanagan. But before Flanagan was in the picture, there were rumors that he was dating Bachelor producer Julie LaPlaca. Now, it seems there's another ex-Bachelorette star who's publicly flirting with LaPlaca — and that's fan-favorite Mike Johnson. Here's what's going on.
Rumors suggested Peter Weber was secretly with 'Bachelor' producer Julie LaPlaca
Prior to the end of Weber's season, fans wondered what was really going on. There was evidence to suggest that Sluss and Weber were engaged, but fans also guessed that Weber may have had a romance with LaPlaca.
The rumors started when fans went on a deep-dive into LaPlaca's social media. LaPlaca was tagged in a photo that showed she spent New Year's Eve with Weber. And there's another photo of LaPlaca wearing a Seahawks hat that clearly shows Weber in the background.
Neither LaPlaca or Weber confirmed or denied the rumor. And even ABC executive Rob Mills wouldn't tell fans the truth. "Well, I hate to get in the way of a good rumor, so I'm not going to confirm or deny about whether he ends up with a producer!" he told Entertainment Tonight. "I don't know how we'd ever top that though! But, it is crazy."
Weber now appears to be with Kelley Flanagan
After Sluss roasted Weber live during the After the Final Rose special, Weber and Prewett seemed to give their romance another shot. Unfortunately, that was short-lived. Just a week after their reunion, they called it quits.
Weber is still looking for love, though. And it seems he's trying again with contestant Kelley Flanagan. Flanagan and Weber met prior to The Bachelor by chance, and their immediate connection influenced her decision to come onto the show and compete. While she didn't make it to the end, it's clear there's still something going on, as the two have been spotted getting flirty.
Now, Cosmopolitan notes Flanagan and Weber are quarantining together. Dustin Kendrick from The Bachelorette told Us Weekly that he, Weber, and Flanagan are together while social distancing from everyone else, which is fueling romance rumors between Weber and Flanagan.
"It's just the three of us staying at Kelley's apartment. We've just been chilling, making TikTok videos, trying to stay out of trouble with people," Kendrick told Us Weekly.
Mike Johnson and LaPlaca are publicly flirting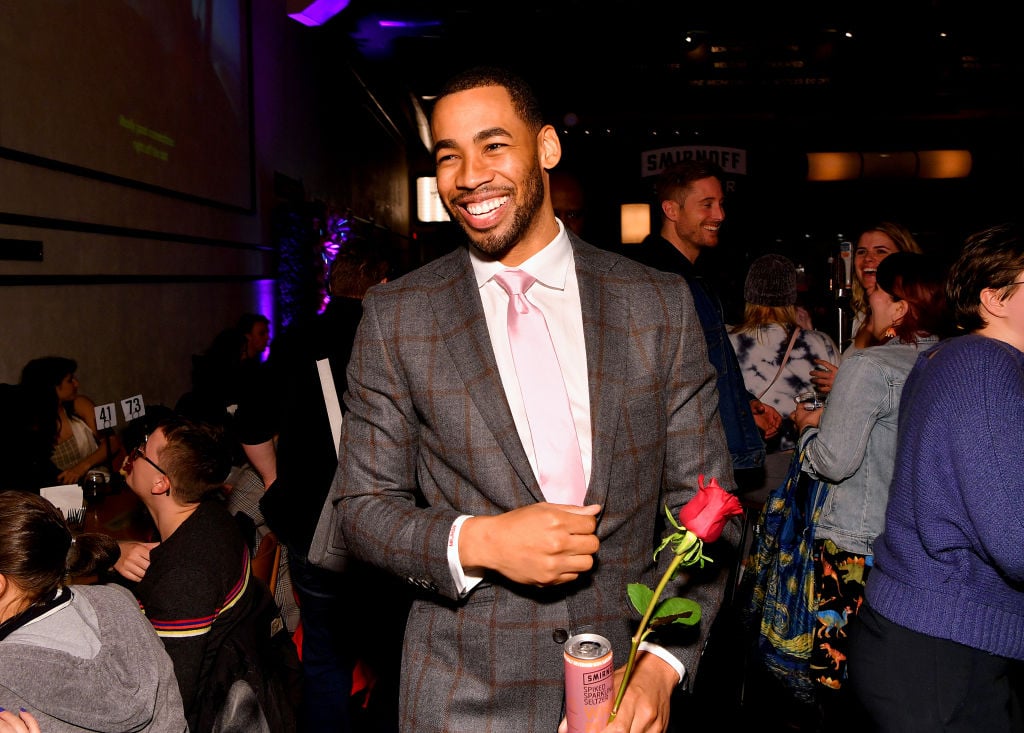 Now that the rumors between LaPlaca and Weber are put to rest, ex-Bachelorette contestant Mike Johnson is now fueling new rumors. LaPlaca posted a photo of herself to her Instagram on April 2. To that, Johnson commented, "Damn! Are you a producer or the future bachelorette." And he added a rose emoji to the end of the sentence.
To that, LaPlaca commented back, "& I hear you're the bachelor now," with a smirking emoji. She's referencing Johnson's April Fool's joke he posted to his Instagram.
Johnson replied back to LaPlaca, "lmfao yesterday only."
Fans are noticing the back and forth between these two, of course.
One fan commented, "yeahhh shoot ur shot big bro."
Will anything actually happen between these two? We're not sure — but it appears Johnson is single. He's no stranger to commenting on other Bachelor and Bachelorette stars' Instagrams, though, so it's entirely possible Johnson and LaPlaca are just friends. Only time will tell!
Check out Showbiz Cheat Sheet on Facebook!