Mike Myers' New Netflix Show Sounds Perfect for 'Austin Powers' Fans
Mike Myers' filmography includes the Wayne's World, Austin Powers, and Shrek movies. And yet, the actor first rose to mainstream stardom on television. From 1989 to 1995, Myers was a breakout star on Saturday Night Live (SNL). And now, he is poised to return to the series format with a new Netflix show. For fans of Myers' movies, his upcoming project feels perfectly in line with some of his most popular 1990s hits.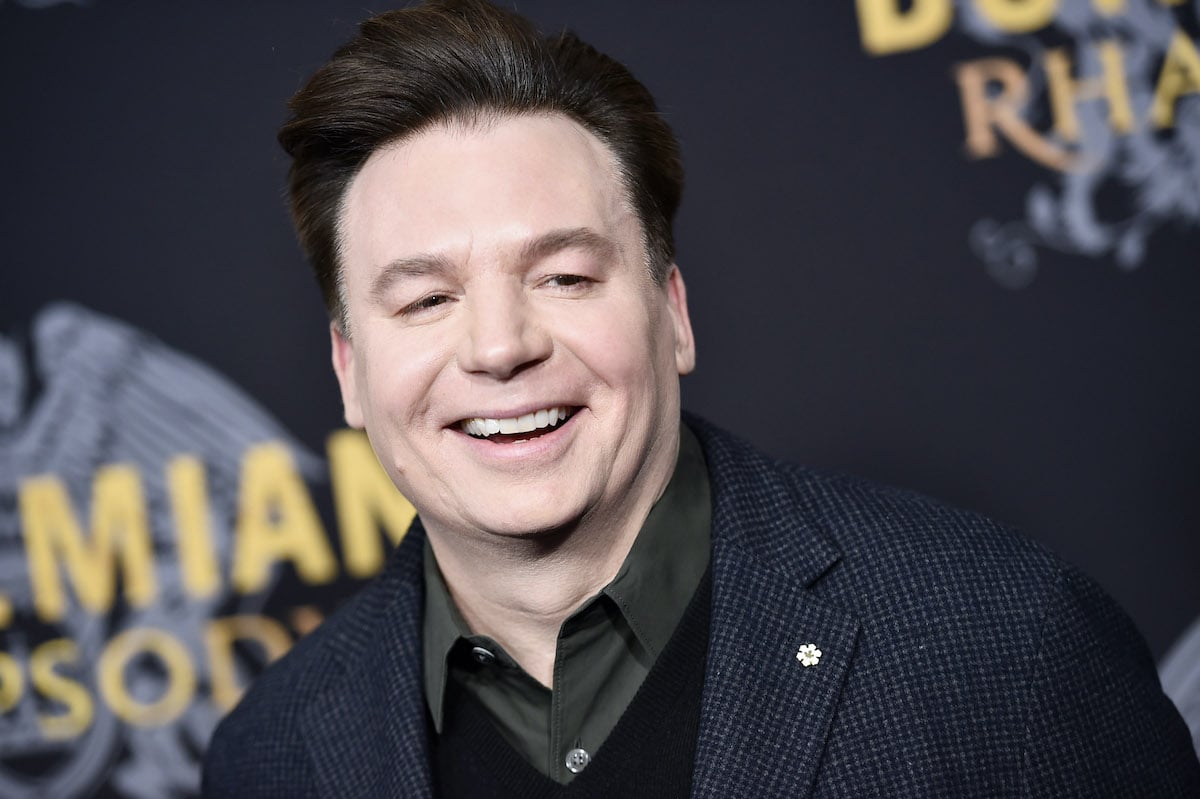 Why did Hollywood stop casting Mike Myers?
Myers and co-star Dana Carvey took their SNL characters to the big screen in 1992's Wayne's World and its 1993 sequel. And that same year, Myers starred in So I Married an Axe Murderer, a box office flop that has since developed a cult following. Once he left SNL, Myers' movie career really grew, first with Austin Powers and then Shrek. But the actor all but disappeared from the big screen following 2010's Shrek Forever After.
The reasons are somewhat unclear. Perhaps Myers grew tired of his franchise duties. And after his passion project, 2008's The Love Guru, became a notorious misfire, Myers chose to step away from acting. In recent years, he has slowly made his return, with roles in 2018's Terminal and the Oscar-winning blockbuster Bohemian Rhapsody. Now Myers is in line to appear in the director David O. Russell's (American Hustle) new movie and his new Netflix show.
Mike Myers' new Netflix series is coming soon
Myers' upcoming comedy series is titled The Pentaverate. According to Variety, the Netflix series recently added a bunch of new cast members, including Ken Jeong, Keegan-Michael Key, Debi Mazar, and Jennifer Saunders. But as Myers explained on Today, the six-episode series — now in production — gives him a wild amount to do himself.
"The idea is 'what if five people actually did run the world and what if they were nice and what if i played all five of them.' So it's a multiple-character show. I'm really proud of it. I've spent the last two years working on it. It's actually been an idea I've had since So I Married an Axe Murderer… I just wanted to do a show about experts, where the experts serve the people and the people trust the experts."
By the sounds of it, Myers has some social commentary at play in The Pentaverate. But what longtime fans might gravitate toward is Myers as a collection of characters. He did just that in not only So I Married an Axe Murderer but most notably in the Austin Powers films. The Variety piece cites the actor as playing seven new characters on his new Netflix show. So it feels very much of a piece with his previous work.
The 'Austin Powers' star could make a comeback
Netflix's wealth of content means the streaming service has an inconsistent success rate. So it remains to be seen whether The Pentaverate will connect with viewers. In any case, its very existence could mean a Myers resurgence is about to happen. After all, the actor returned as Austin Powers baddie Dr. Evil in a 2022 Super Bowl ad.
That General Motors commercial led some fans to speculate Austin Powers 4 could finally happen. Another Austin Powers project has been rumored for many years. But if Myers' new show takes off, perhaps Dr. Evil could headline his own Netflix series. In any case, fans who've been waiting for Myers' comeback have reason to be excited.