Mike Richards' Net Worth: The 'Jeopardy!' Host Isn't Hurting for Money
Ever since Alex Trebek died in November 2020, Jeopardy! has been in literal jeopardy. Trebek hosted the show for close to four decades, and his untimely death left the show vulnerable. Since then, showrunners have had several guest hosts while deciding who was best to replace Trebek permanently. Although several hosts like LeVar Burton were considered, the permanent gig ulimately landed with two people: Mayim Bialik and executive producer Mike Richards — and audiences have had an increased interest in Richards, including his net worth.
'Jeopardy!'s choice for a host has enraged some fans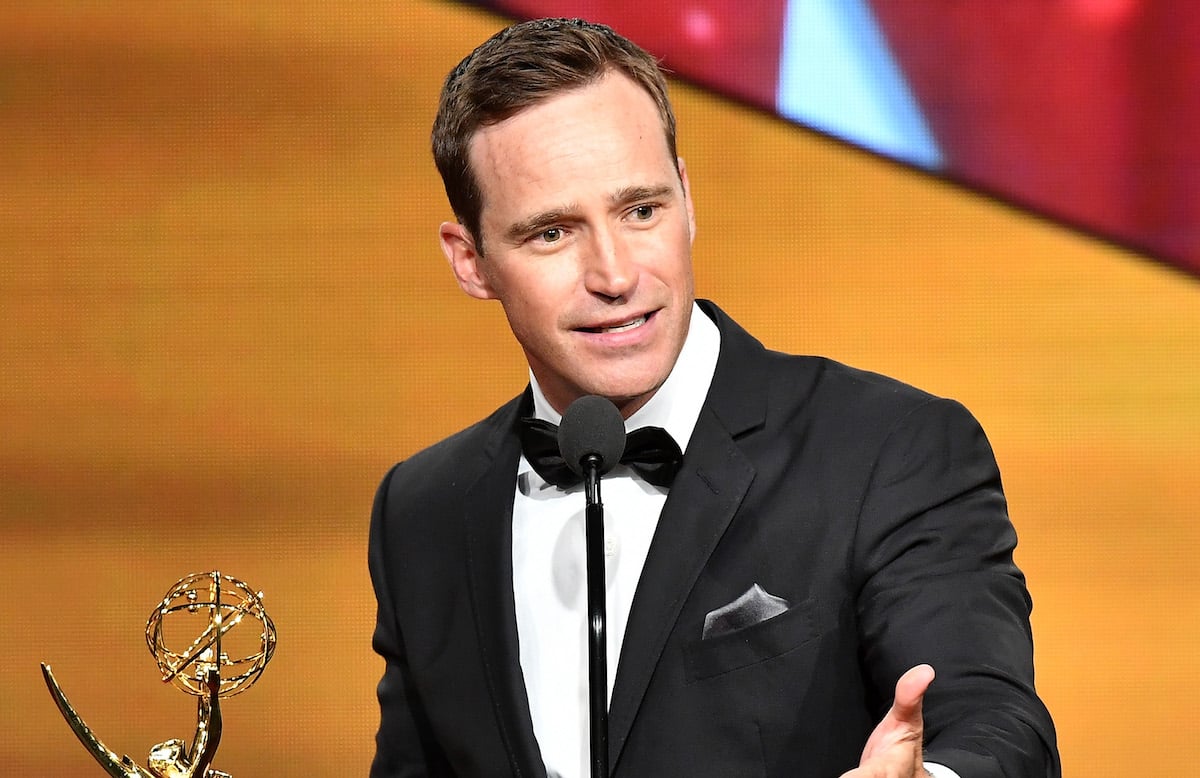 Trebek was a legend. The star hosted several game shows like the Wizard of Odds, Double Dare, and High Rollers before landing his long-lasting gig on Jeopardy! Seeing as the celebrity's legacy was pretty solid, many assumed that when he died, his replacement will be one that will oversee his legacy further.
As aforementioned, several names were on the lineup for Trebek's replacement. The show had a series of guest hosts appearing, including quarterback Aaron Rodgers, Mayim Bialik, Robin Roberts, and Burton, whom everyone seemed to be rooting for. However, the show's imminent decision to go with its executive producer Richards hasn't sat well with some fans. In his guest-hosting stint, Richards praised Trebek for "his intensity for the show, his humor, his kindness but most impressively, his love for his wife Jean and his kids."
When the news aired, fans were enraged with one bluntly saying, "We do not want Mike Richards." Another stated, "Nobody wants Mike Richards." Others felt duped by what many called a charade as Jeopardy! had strung fans along with their guest hosts only to pick "someone on the inside."
A former MSNBC host took a suffer-no-fools approach and boldly claimed that Richards "has the capacity to kill this franchise." Others came forward to question his guest-hosting stint on the show, claiming that Richards insisted on hosting last minute when another guest host was on the lineup.
From the angry reactions, it seems like many Jeopardy! fans don't agree with the show's decision to pick its executive producer as its host. Additionally, the news of his advanced negotiations to become host have led to the resurfacing of past lawsuits against him, which have caused a considerable stir in the media.
What is Mike Richards' net worth?
Richards has worked behind the scenes in Jeopardy! for a long time, and it seems his work as the show's executive producer has lined his pockets well. Exact Net Worth places the star's net worth at an impressive $6 million, an amount Richards has earned from his long career producing and appearing on several TV shows.
Deadline reports that Richards stepped in as the executive producer of Wheel of Fortune and Jeopardy! after Harry Friedman resigned from his longtime role. The exact amount as to how much Richards makes in his producing capacity is still unknown, but he did sign a lucrative multi-year deal with Sony Pictures, which almost certainly gave his account a significant boost.
What other game shows has Richards been a part of?
Jeopardy! is not Richards' first rodeo, as the star has been a part of numerous other game shows. He was the second host of Beauty and the Geek and produced for Weakest Link. Richards has also served as an executive producer for Who Wants to Be a Millionaire in 2020. Additionally, he served in the same capacity on the popular game show The Price Is Right, holding this position from 2009 to 2018.
He was the executive producer of Let's Make a Deal and The Price Is Right and was even supposedly in the lineup for potential hosts of the The Price Is Right before the showrunners decided to go with Drew Carey. In 2012, he hosted The Pyramid and worked on Divided.