Mike 'The Situation' Sorrentino Shares Sweet Throwback Photo With Wife Lauren and 'Jersey Shore' Fans Can't Handle It
Mike "The Situation" Sorrentino has only been married to his wife Lauren since November 2018, but the pair's relationship goes all the way back to the early 2000s. On July 29, the Jersey Shore star shared a throwback snap of himself and the future Mrs. Sitch from their college days, much to the delight of his 2.4 million Instagram followers. 
Mike Sorrentino dated his wife before 'Jersey Shore' 
Mike and Lauren met in 2004 in a community college math class. The two hit it off and soon started dating. The relationship lasted several years, but when he was cast on Jersey Shore, they split up. 
"Lauren told me at the time, she said, 'Listen, if this is going to be another Real World, I want no part of it,'" Sorrentino explained in a YouTube video. Mike decided he had to do the show, and the couple ended their relationship.
Mike and Lauren broke up but later got back together
Mike found fame on MTV, but he never forgot his "first love." When they connected again after Jersey Shore ended, it didn't take long to rekindle their relationship. But it wasn't smooth sailing. Mike was dealing with addiction, though he eventually got sober with Lauren's support. 
"I went through the recovery process. You've been there every step of the way for me, believing in the person I would eventually be," he says to Lauren in the video. 
Next came Mike's conviction for tax evasion in 2018, for which he served eight months in prison in 2019. However, it seems the couple has emerged from their challenges stronger than ever. They're still happily married and are trying to have a baby. 
'People change," The Situation says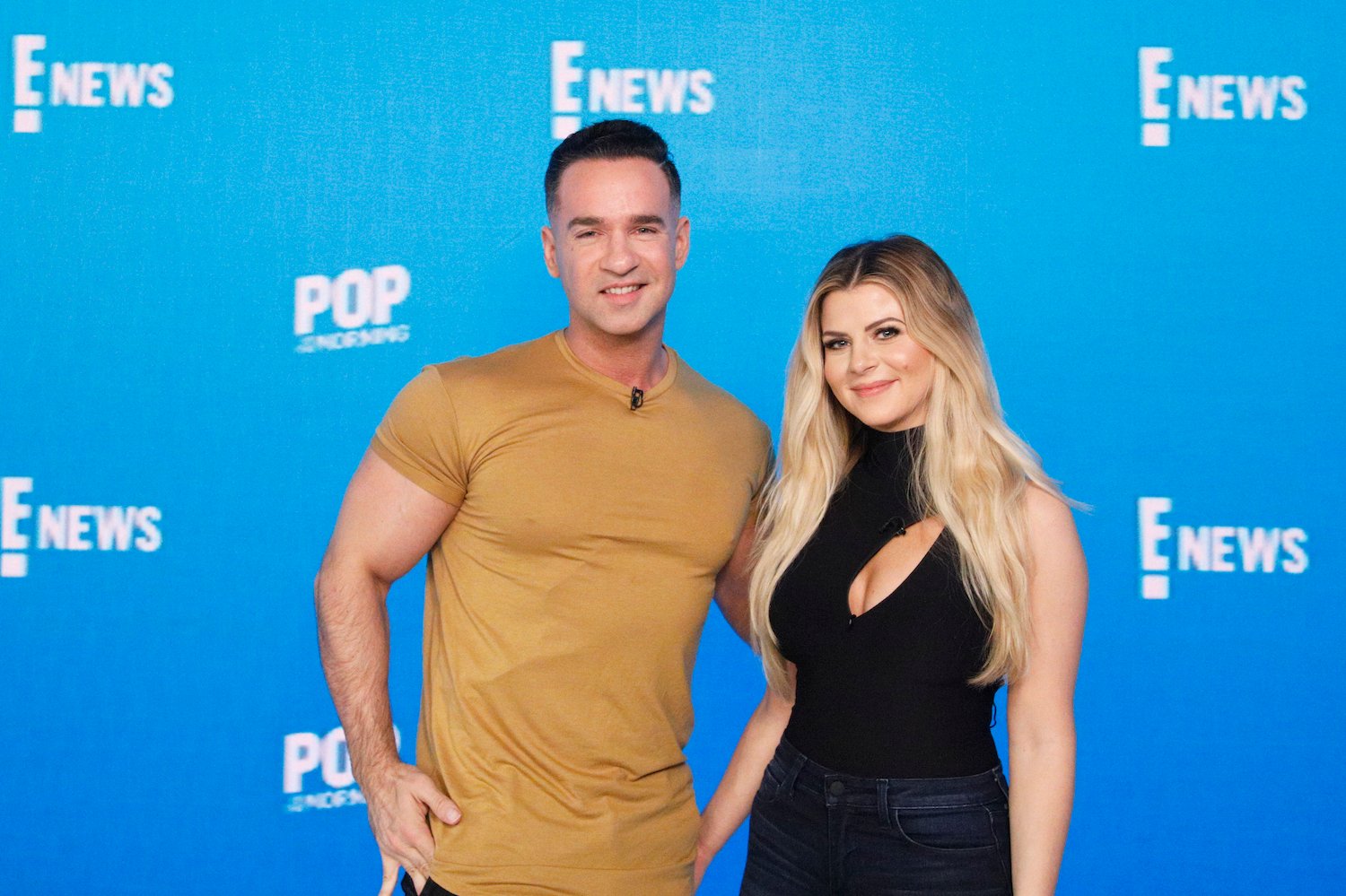 The photo from 2004 shows a baby-faced Mike and Lauren playing cards. She explained that it was taken during a Christmas/New Year's trip with her family. In the image, Lauren sports what Mike identified as a promise ring on her left hand, proving these two were pretty serious back in the day. He's wearing a red T-shirt and she has on a baby blue cowl-neck sweater. What looks like a bottle of Smirnoff Ice is on the table in front of them. 
"Beside every strong man is an even stronger woman," the 38-year-old captioned the post.  
Fans couldn't get over how adorable the young couple was. "I love this and you two were meant to be together," one wrote. 
But a few people expressed shock that Lauren, 35, would stick with Mike after watching his antics on Jersey Shore. 
"Amazing she stayed with you after watching you treat women like such trash," one commented. 
Mike responded to the critic in the comments. "He without sin cast the first stone," he wrote. "People change, people grow! Become better, not bitter!!"
Check out Showbiz Cheat Sheet on Facebook!