Mike Tyson and Don King Once Got Into a Fistfight on the Highway — You'll Be Surprised Who Technically Won
Mike Tyson and Don King have a complicated and storied relationship. The former heavyweight champion and the legendary boxing promoter worked together for several years, earning many millions of dollars in the process. But their relationship spans far beyond the professional side of things.
As Tyson's promoter, King helped promote many of Tyson's most lucrative matches. But outside of promoting Tyson's matches, King was a close confidant and someone that Tyson trusted. Because their business and personal lives were deeply connected for a long period of time, the two had multiple instances of public conflicts. One, in particular, involves Tyson landing some blows on King while they were riding on the highway.
Mike Tyson and Don King partnered for boxing matches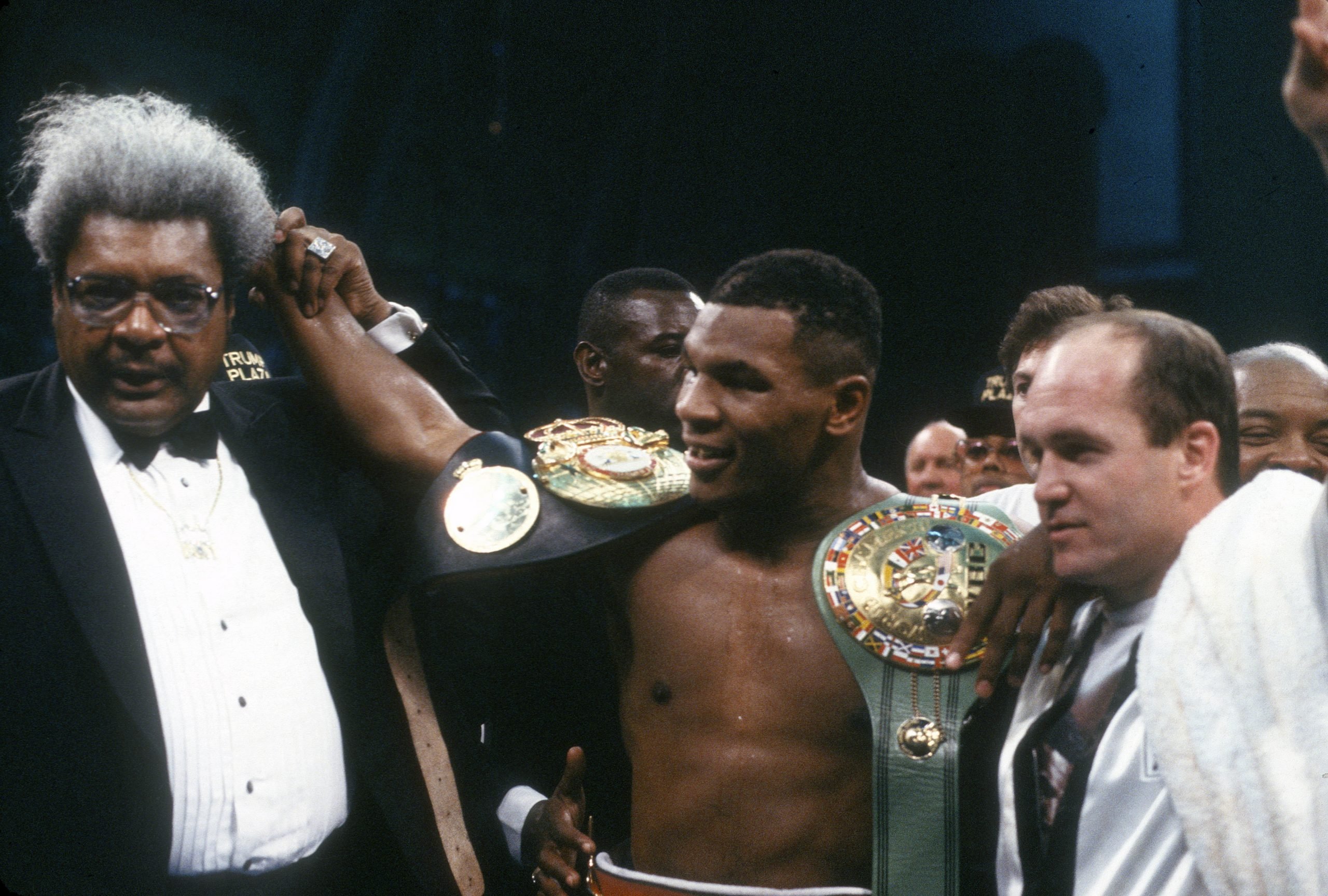 In his prime, Tyson was one of the greatest boxers to put on the gloves. His skill and dominance in the ring made him extremely popular to watch and he became a huge draw for cable networks. Because Tyson had built such a large audience, he became very attractive to Don King, one of boxing's most notorious promoters. 
By the time the two connected in the late 1980s, King had already made a name for himself. Known as one of the best promoters in the business, he had organized major fights such as Muhammed Ali and George Foreman's "Rumble in the Jungle." Tyson had become the world's youngest heavyweight champion, making the two unstoppable. With King's experience and Tyson's cant-miss talent, the two went on to make hundreds of millions of dollars together. 
Tyson fought Don King on the highway
Even though Tyson was mainly known for beating down opponents in the ring, he was also famous for attacking people on the streets. Tyson has paid out millions in settlements for attacking fans, and once did the same to King.
According to an interview on his Hotboxin' podcast, Tyson and King got into a huge fight on the highway. 
"We're driving on the turnpike and next thing you know, I just freak out and I kick the guy," Tyson said. "And as soon as I kicked him in the back of the head … he puts on the brakes and we stop in the middle of the street, and I'm just beating him in the car." 
As things escalate, Tyson attempts to get his friend—who's also in the car-—to hold King down so he can get more shots in. Parked on the shoulder, King gets out of the car and begins to run around its side, with Tyson chasing him. However, King tricks Tyson and runs back to the driver's seat, abandoning him afterward.
"He got back in the front and drove off and left me on the highway!" Tyson exclaims in the interview. To make the story even crazier, Tyson amidst that he later knocked out one of King's security guards, and got a police escort home with several drugs in his possession. 
Tyson and King had major money issues 
Although they flew high together for a time, Tyson and King began to have some major problems. At several points in his career, King has been accused of stealing money from his boxers. From Ali to Larry Holmes to Tim Weatherspoon, numerous major boxers have claimed that King defrauded them of money while either managing them or promoting their matches. 
In 1996, Tyson filed a suit against King demanding $100 million, according to the Los Angeles Times. Tyson was under the impression that tens of millions had been stolen from him over the course of a decade, and stated that he'd been forced into "one-sided, unconscionable and oppressive agreements." 
King never did get his $100 million, but the two parties did settle for $14 million, according to the New York Times.