Mike Tyson Claims Mitch Green Was High on Angel Dust When They Got Into Their Legendary Street Fight at Dapper Dan's — 'I Dropped Him a Couple of Times, He Kept Getting Up'
Mike Tyson's infamous street fight with rival Mitch Green remains one of his most entertaining stories. The two got into a brawl two years after Tyson beat Green decisively in a 1986 boxing match.
While their altercation is common knowledge, few people knew the specifics behind the fight until now. Apparently, Green was high on angel dust when he confronted Tyson, which prevented Tyson from ending the fight quickly. 
Mike Tyson frequently shopped at Dapper Dan's in Harlem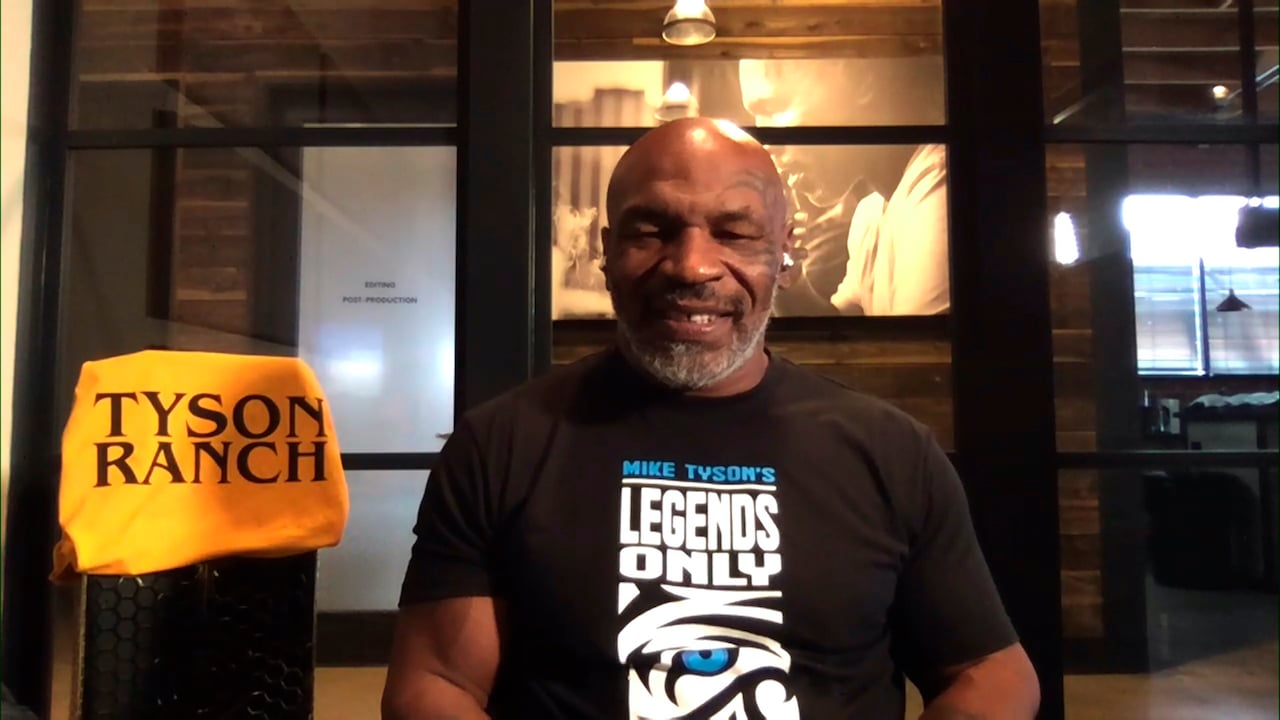 In August of 1988, the two got into a highly publicized street fight in Harlem, New York City. Tyson had been shopping with legendary stylist and fashion icon Dapper Dan when Green confronted him. 
He recalled the incident during a recent episode of his Hotboxin' podcast. 
"I used to always get my clothes from Dapper Dan in the 80's, right?" Tyson said. " … I ran into that stupid motherf—er, Mitch Green. I had went to Dapper Dan earlier that day."
Tyson had initially visited Dapper Dan to get fitted for his clothing. After getting fitted, Tyson and his entourage drove to Washington, D.C. for a day trip. They ended up partying there and drove back to New York City to retrieve his clothes later in the day. 
Mitch Green confronted Mike Tyson at Dapper Dan's
Upon their return to Dapper Dan's Tyson and company continued to have a good time. Things were going smoothly until Green showed up. 
"We went in there, I got my clothes, we were all laughing …" Tyson continued. "We were all having a ball. … So my back is turned from everybody, but everybody is laughing, and all of a sudden everybody stopped laughing. … I turn around, Mitch Green is in this motherf—er and these guys are all scared. They didn't wanna talk, I said, 'Oh s–t! Mitch f—ing Green!'"
Green then proceeded to confront Tyson, asking him what he was doing in his neighborhood. Never one to back down, Tyson knew it was time to throw down.
"It was on from then," Tyson said. 
Mike Tyson tried to end the fight quickly
Even though Green had an intimidating aura and talked tough, the altercation didn't last long. The two stepped outside to fight, but Tyson said Green was all talk.
"Well, he was talking a lot," Tyson said. "He was just talking a lot and I really thought he was grabbing for my pockets trying to pull my pockets out because … all my money would fall. But I won't have a chance to get my money, I'd have to fight this cat, right? Then my money's to the wolves."
Mitch Green wouldn't stay down because he was high on angel dust
Even though Tyson was dominating the fight, he couldn't end it because Green refused to stay down. Tyson claimed an illicit substance kept Green from quitting. 
"So anyway, that's when I just started punching him," Tyson said. "Yeah, I dropped him a couple of times, but he was high on angel dust, so he kept getting up. Just like Friday the 13th, Michael Myers, that guy. Boom! I knock him cold, he gets back up."
Tyson nearly killed Mitch Green during their fight
After seemingly subduing Green, Tyson went to his car to leave. However, Green got back up and then broke one of the mirrors off of Tyson's Rolls Royce. Tyson then got back out of the car to finish the fight for good. 
"I got out the car, and I hit Mitch, and Mitch went down," Tyson said. "And he bent over, and I grabbed his head and I hit him, boom, one time. And his head … hit the concrete. … Then that's when he was out."
After that happened, Tyson got scared because Green stopped moving. Worried that he may have killed the boxer, Tyson fled the scene. It wasn't until he saw a picture of Green's pummeled face in the paper the next day that Tyson knew Green had survived the encounter. 
"I was so happy because I knew he wasn't dead then," Tyson said.