Mike Tyson Compared Tupac to a Roman General When Reflecting on Their Friendship — 'He Took Himself Real Serious'
Mike Tyson's relationship with Tupac Shakur is well-documented. The two polarizing figures were drawn to each other like magnets and frequently spent time with each other.
Tyson has never been quiet about his feelings toward the now-deceased rapper, but he recently went into deeper detail about their relationship dynamic. Based on Tyson's words, Tupac appeared to be one of the people he respected most.
Mike Tyson compared Tupac to a Roman general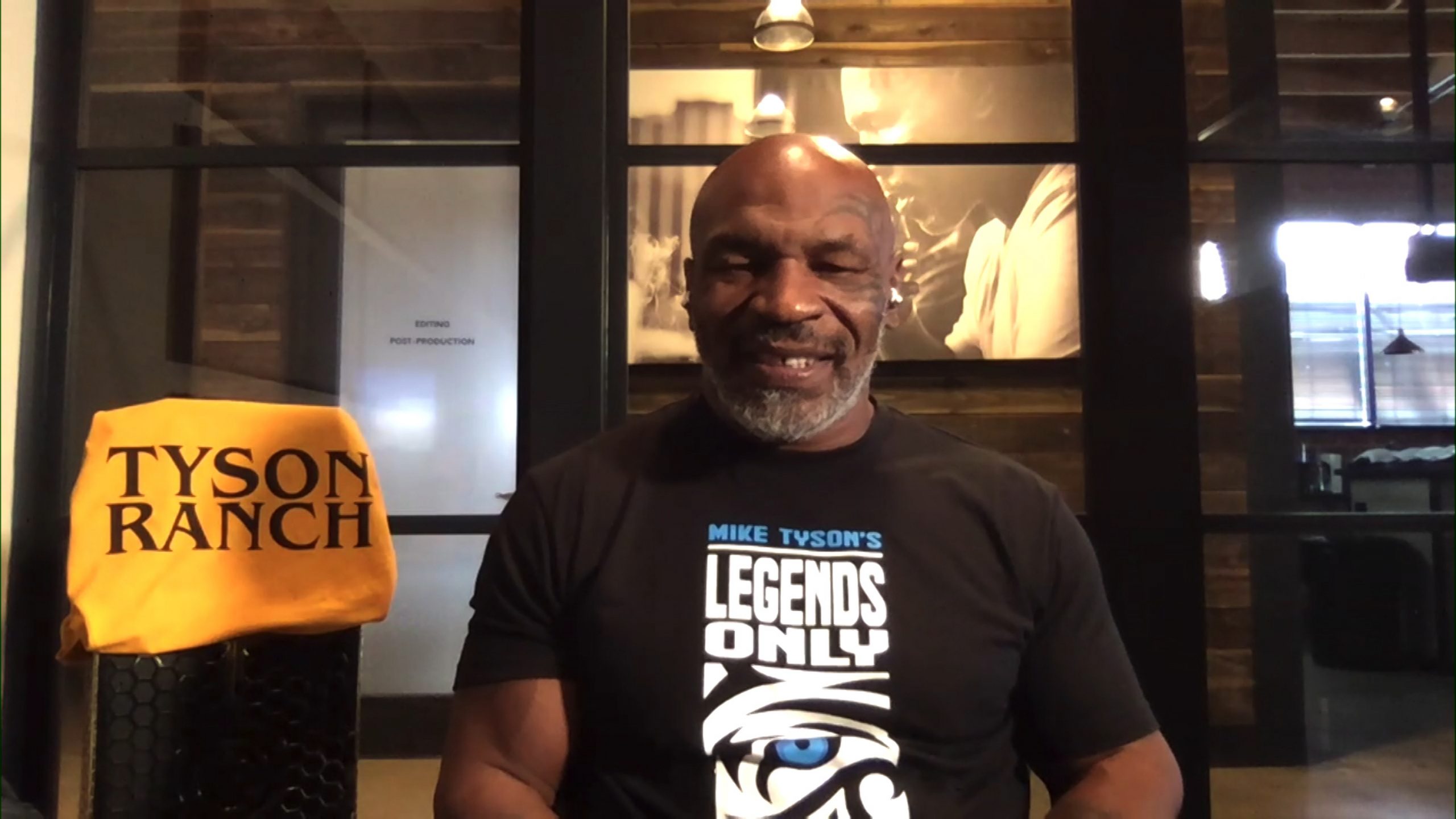 Speaking on his relationship with Tupac during an episode of his expediTIously podcast, Tyson only had good things to say. 
"In a weird way, he was like a Roman general. You know, I don't know if I should say it, but yeah I should say it. I say that because he took himself real serious. You know what I mean? He had a great deal of self-respect and dignity, and a lot of people—especially at the time—couldn't understand that. You know what I mean? They can't conceive of that. That's almost threatening, that's almost like challenging someone, you know? And I don't know if he noticed that, you know? He was just an amazing guy." 
Tyson had a ton of admiration for Tupac and loved the way the rapper carried himself. 
Mike Tyson says Tupac was ahead of his time
Elaborating on his thoughts, Tyson explained that he thinks Tupac died because he was just too far ahead of the times. In Tyson's opinion, Tupac's thoughts, message, and purpose were far beyond what anyone else could understand at the time. 
"He was just ahead of his time, and that's why he's not with us no more, he was just ahead of his time. Biggie's the same way too. And you know, when I listen to their music they always talked about dying and 'ready to die', and this and that. And your tongue is your reality. You know?"
Tupac visited Mike Tyson in prison 
Tyson and Tupac's relationship ran deeper than most knew. They were both misunderstood, cultural titans that polarized people, and likely appreciated that about each other. When asked what his fondest memory of Tupac was, Tyson said it was when Tupac visited him in prison. 
"Him coming to visit me in prison," Tyson said. "And he's talking, and he's so excited and so animated, and all of a sudden we're outside and he jumps on the table, and I'm like—and the cops and the guards are looking at him—I'm like, 'Come down,' I say 'Get down from there, come here. Stop, come down now.' He says, 'What's wrong?' I say 'Get down, please, come down.'"
Tyson also shared that his relationship with Tupac was not appreciated by the prison guards. Tupac tended to make the inmates rowdy and was even the reason why they rioted once. 
"When the word came out he had just came to visit me, and then he had went out and he had shot two off-duty police officers, everybody in the prison went crazy. It was like a riot, everybody went crazy. Yeah, [unintelligible] he had so much power."