Mike Tyson Avoided Arrest By Bribing the Police With a Rolls Royce
There's an endless collection of stories regarding the crazy things Mike Tyson did with his money and personal possessions at the height of his fame and wealth. During the 1980s and 1990s, he was earning so much money that he was able to buy anything he wanted, and Tyson often spent it in extreme excess on items such as $7 million necklaces.
One of the many things Tyson is known for was his collection of cars; he owned dozens of luxury vehicles with a combined worth of several million dollars, and he rarely bought one at a time. He also bought cars for other people and even gave a few away, including a Rolls Royce that he once gave to a police officer to avoid being arrested.
Mike Tyson owned four Rolls Royces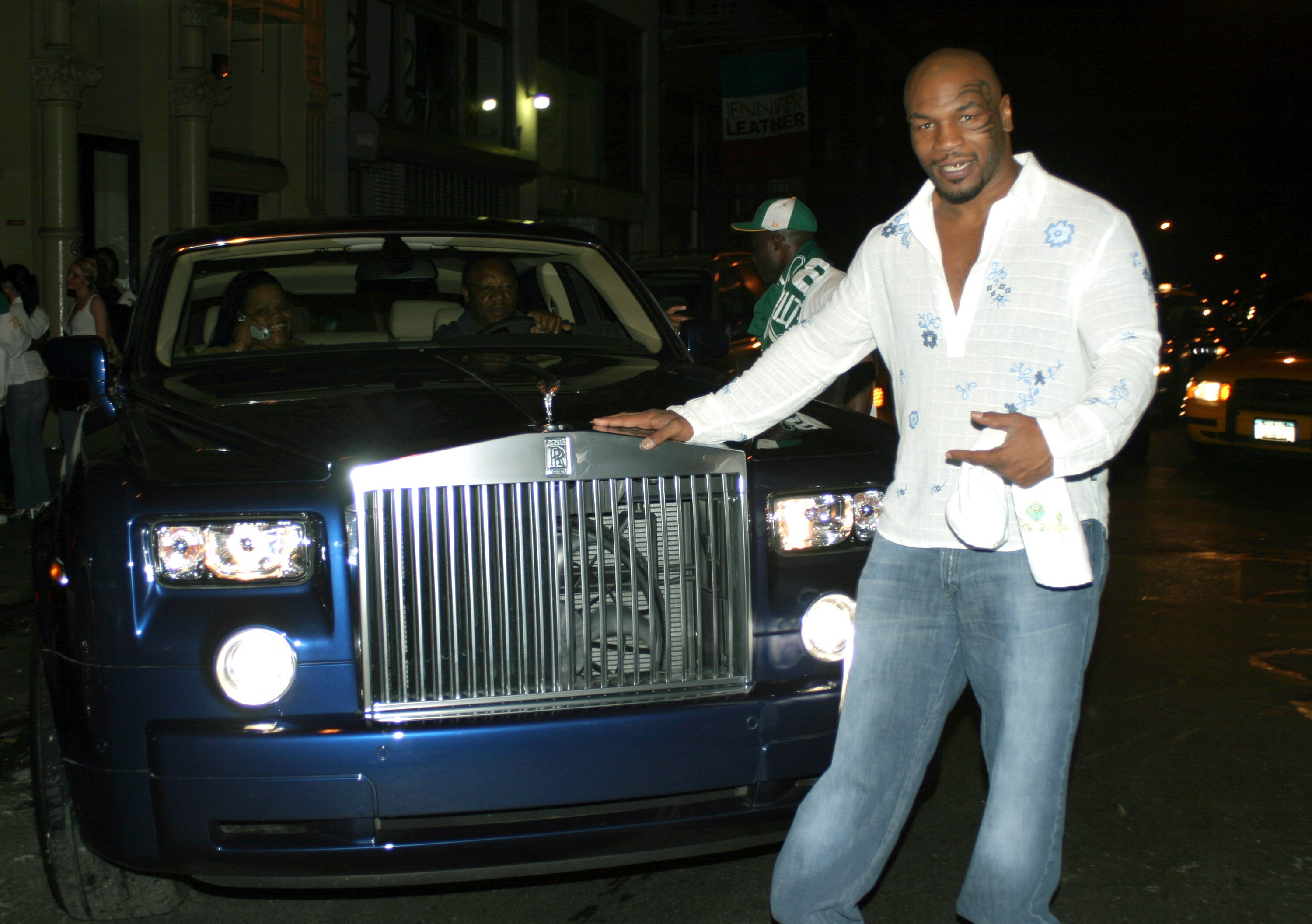 RELATED: Mike Tyson Once Sailed On His 150-Foot Yacht For So Long He Was Unable to Walk on Land Afterward
Mike Tyson's success in the ring afforded him any luxury item his heart desired. His 50-6 record and numerous championship reigns earned him $400 million in career earnings, which he spent frivolously. Tyson was known to be an impulse buyer and was never afraid to buy items for whomever he happened to be with at the time.
Although his collection of cars included everything from Ferraris to Bentleys and Lamborghinis, he had a particular affinity for the Rolls Royce. After he won his first WBA title Tyson intended to buy his first Rolls Royce, but his manager told him to wait until he was 21, according to The Sun. However, once he reached that age, he went to the dealership to purchase a Rolls Royce Silver Spur, followed by a Rolls Royce Corniche shortly after.
As insane as it may sound, his manager Don King then bought Tyson two more Rolls Royces—a stretch limousine and a second Corinche—in 1988.
Tyson gave away a Rolls Royce to avoid trouble with the police
During his tumultuous marriage to Robin Givens, Tyson frequently found himself in some compromising predicaments. According to an interview he did on the Joe Rogan Experience, an argument he got into with Givens over his infidelity led to her angrily crashing one of his Rolls Royces into another car and breaking its owner's arm.
When the police showed up to file a report, Tyson bribed them with the damaged car in an attempt to avoid getting arrested for the incident. Apparently, the officer accepted the bribe, and in return allowed Tyson to leave the scene with no problems. Unfortunately for the officer, once Tyson got back to his office he called the station and demanded the car be returned to him. The officer was subsequently fired, as well.
If there's a lesson to be learned here, it's that if a deal seems too good to be true, it usually is.