Mike Tyson Didn't Know Why the FBI Was Following Him After He Unwittingly Did An Interview With a Serial Killer — 'I'm So Glad He Liked Me'
Every time it appears Mike Tyson has run out of crazy stories to tell, he surprises fans with another. He continued the trend during an interview in which he revealed he was once followed by the FBI after doing an interview with a serial killer. 
Luckily for Tyson, the killer was a big fan of his and spared his life.
Mike Tyson unintentionally did an interview with a serial killer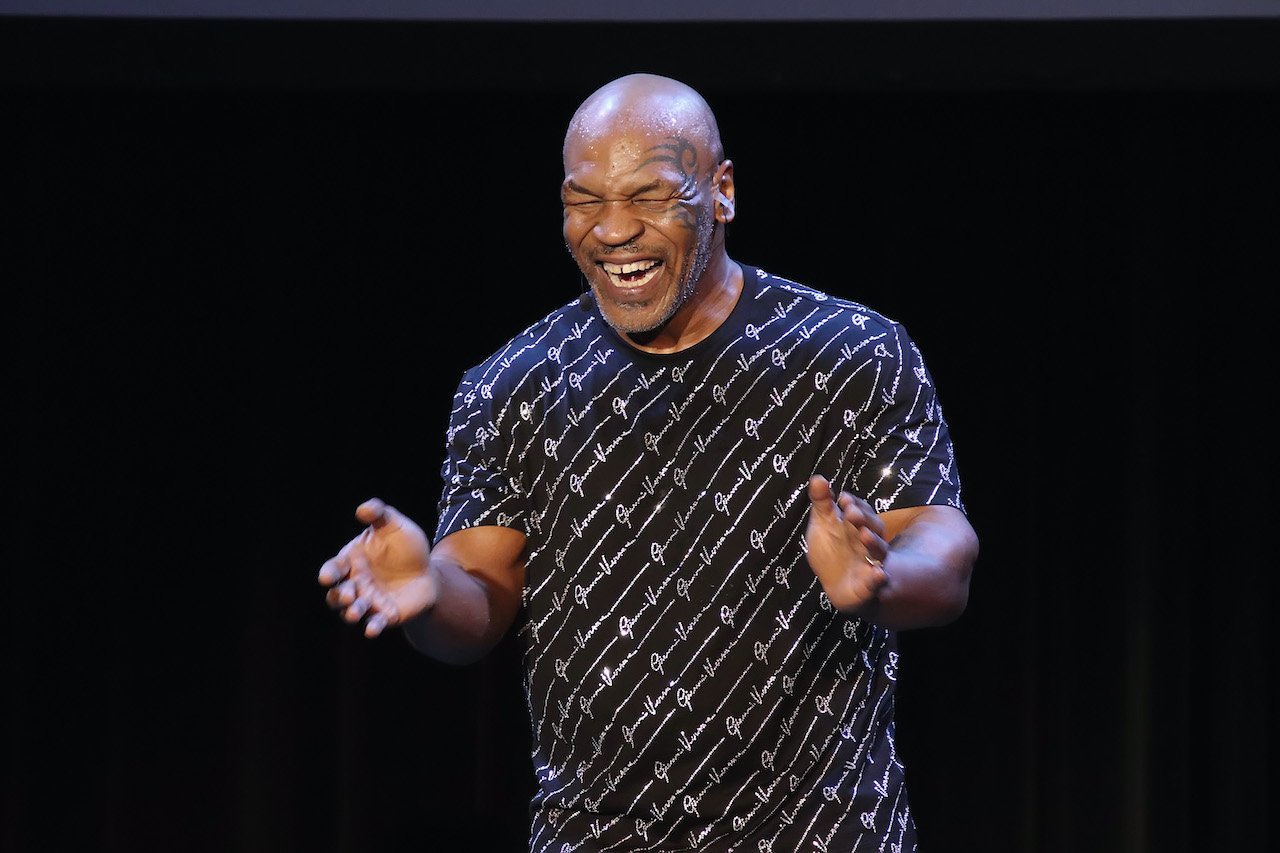 Many years ago when Tyson was still boxing, he was working hard to promote an upcoming fight. To ensure maximum viewership, he did interviews with numerous media outlets, large and small, but ended up doing one with the wrong guy. 
Initially, Tyson thought he had done something illegal the night before, but in actuality, Tyson had unwittingly sat down for an interview with a serial killer, according to a 2017 interview with DJ Whoo Kid.
"I did a interview with this guy … like I'm doing a interview with this guy right now," Tyson said. "And so when he's not interviewing, this guy goes out shooting people. And so, all the FBI—FBI surrounded my whole gym, and I went out that night, so I'm saying, 'Did I grab somebody's ass or something?' All the cops were around. I said 'Nah, if I grab somebody's ass, the FBI wouldn't be here, right?'
Mike Tyson was glad the serial killer liked him
As it would turn out, Tyson had done an interview with Dale Hausner, a Phoenix-based gunman who had committed numerous drive-by shootings in the area. Hausner had been targeting random pedestrians, but his victims also included cyclists, dogs, and even horses, according to ABC News. 
When Tyson found out about his close encounter with the serial killer, he was shocked, as most would be. He thought something he'd said during his interview may have set the serial killer off, but the police quickly put his suspicions to rest. 
"… They showed me the picture of me and him, I was on [his website] and we were shaking hands, and I said, 'If I did anything or said anything—because you know I promoted my fights and I gotta talk tough—if I offended him, I'm sorry.' And the cop looked at me, 'No Mr. Tyson, he likes you, he didn't like the 15 people he shot and the nine that he killed. I said, 'I'm so glad he liked me.'"
Mike Tyson was targeted by another criminal while in prison
Mike Tyson's run-in with a serial killer was far from his only encounter with a criminal. During his three-year stint in prison, he connected with an inmate who began encouraged him to hustle cash from female fans that wrote him letters.
"He eventually told me, 'Mike ask every one of these women for 20 bucks,'" Tyson recalled on an episode of his Hotboxin' podcast. "I started getting scared because I said 'they're gonna set me up,' I said 'they're setting me up'… This is some forgery because it's got to become too much money."
Eventually, Tyson stopped the hustle, but the inmate continued the ruse without his knowledge, impersonating him and writing dozens of women letters asking for lavish gifts. Things came to a crashing halt when a female fan came to visit Tyson and the inmate asked him to go talk to her for him. 
"I had no idea it was going down, but the guy had to go see her. He said 'Mike, can you go to the visiting room and see this lady, take a visit for me?' I said 'No, I can't do that.' He eventually got in trouble … He got shipped out to another prison because of that."