Mike Tyson Dropped Out of School Because He Was Getting Picked On So Much — 'Everybody Was Kicking the Sh*t Out of Me'
Mike Tyson is notorious for being one of the meanest, most intimidating boxers to ever step foot in the ring, but most people don't think about how he got that way. The former heavyweight champion, known for his first-round knockouts and outrageous spending habits, was shaped by one of New York City's roughest neighborhoods and never lost the edge that he developed while having to survive in the ruthless environment.
Growing up in Brownsville, Brooklyn, Tyson saw a lot of violence and crime. Drug use and poverty were rampant, and Tyson struggled to maintain his innocence in the underprivileged community. Before long, Tyson started committing petty crimes in order to secure money for food, as his single mother often wasn't home.
According to Tyson, his neighborhood was so bad that he ended up dropping out of school because his classmates bullied him so much.
Mike Tyson stopped going to school after he moved to Brownsville, Brooklyn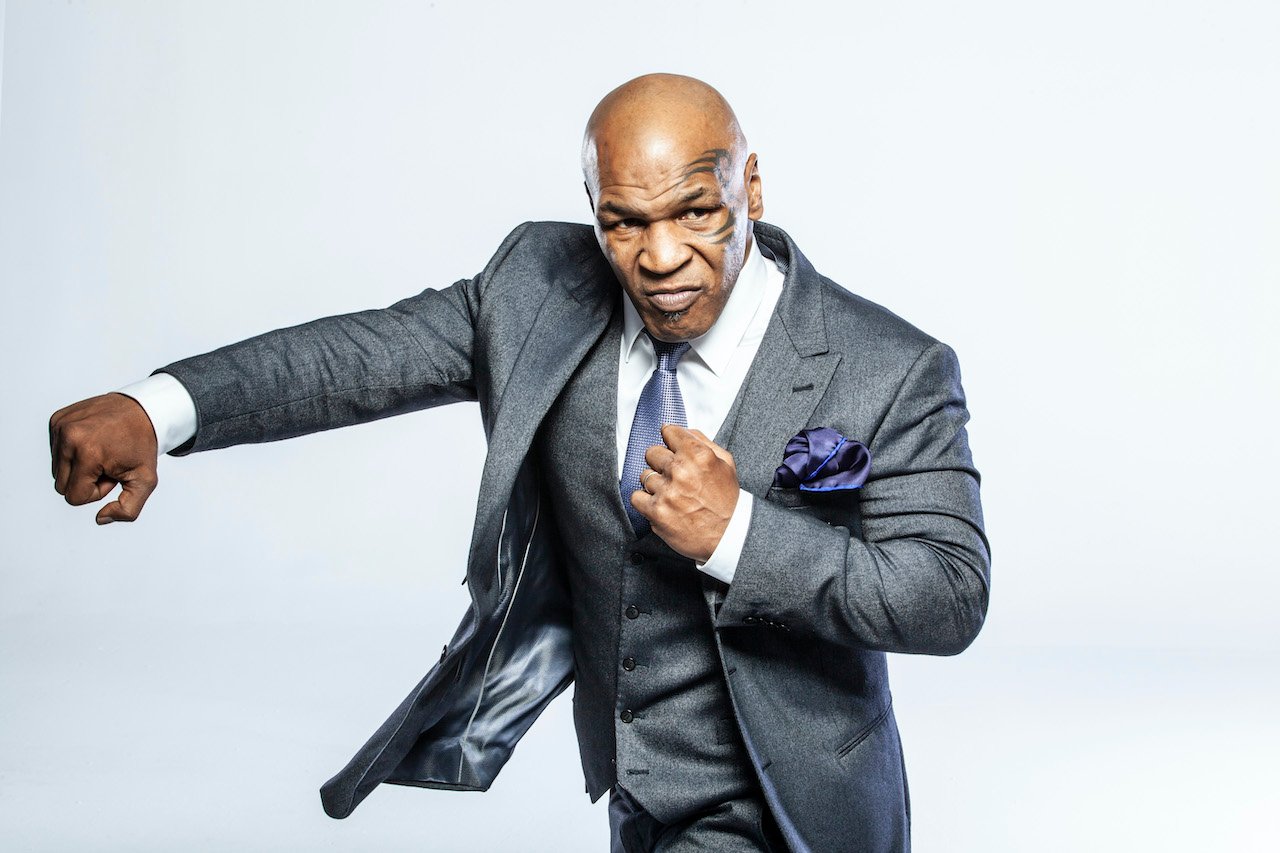 RELATED: Mike Tyson Didn't Deny Robbing Wu-Tang Clan Member U-God's Mother — 'When He Sees Me, Tell Him To Ask For the Money'
Tyson looked back on his tough upbringing in Brownsville during a 2020 interview with VLAD TV.
"It's bad stuff, it's really bad stuff," Tyson said. "People tying people up and doing bad things to 'em over drugs and stuff. To their family members, just real bad stuff that you don't even want to mention … Anything you can think of someone did to abuse a human being, they did it there."
Unfortunately, Tyson's neighborhood school wasn't a safe space for him to develop. He revealed during a resurfaced 2016 interview with Graham Bensinger that he eventually stopped going to school because he grew sick of getting picked on. 
"School was over from the start …. Because I stopped going 'cause everybody was kicking the sh*t out of me at school. So I had to stop going to the school. … So that stopped and … [I] started crime. That's just what it is," Tyson said."
He started a life of crime after dropping out of school
Later in the interview with Bensinger, he noted that his criminal activities really began to pick up after he stopped going to class.
"Can't go to school no more, can't get an education, you go to crime," Tyson added. "You hang around some guys that you figure may protect you, stop guys from bothering you, but they teach you crime. They teach you why the other guys don't bother them and why they're tough and all that stuff."
Even after Tyson started learning boxing moves from a trainer, he struggled to let go of his ways. He only wanted to learn how to fight so he could be a better criminal.
"Being a boxer was the last thing on my mind," Tyson said. "Being a heavyweight champion fighter, that must've been the last thing on my mind. Once I started learning how to do the fighting stuff, … I wanted to use that to be my mugging skills. Now I can do mugs.
Mike Tyson says he was a wimp growing up
Despite his tough exterior and criminal activities, Tyson assures that he was always a wimpy kid.
"I'm never gonna ever say—now that I evaluate my life and I always thought I was some tough guy, I was never tough," Tyson admits. "I think I was a big wimp. But I just had guys backing me up and they gave me courage."