Mike Tyson Explained What Caused the 1 Fight He Had in Prison — 'I Went Over There and Hit Him'
It's hard to imagine anyone picking a fight with boxing legend Mike Tyson, but it does happen on occasion. 
While serving a three-year prison sentence, the former heavyweight champion was largely able to avoid confrontation. However, things did get tense for the phenom at one point, leading to a fistfight. The fight ended up being Tyson's only fight in prison, and Tyson recently shared why it happened in the first place. 
Mike Tyson served 3 years in prison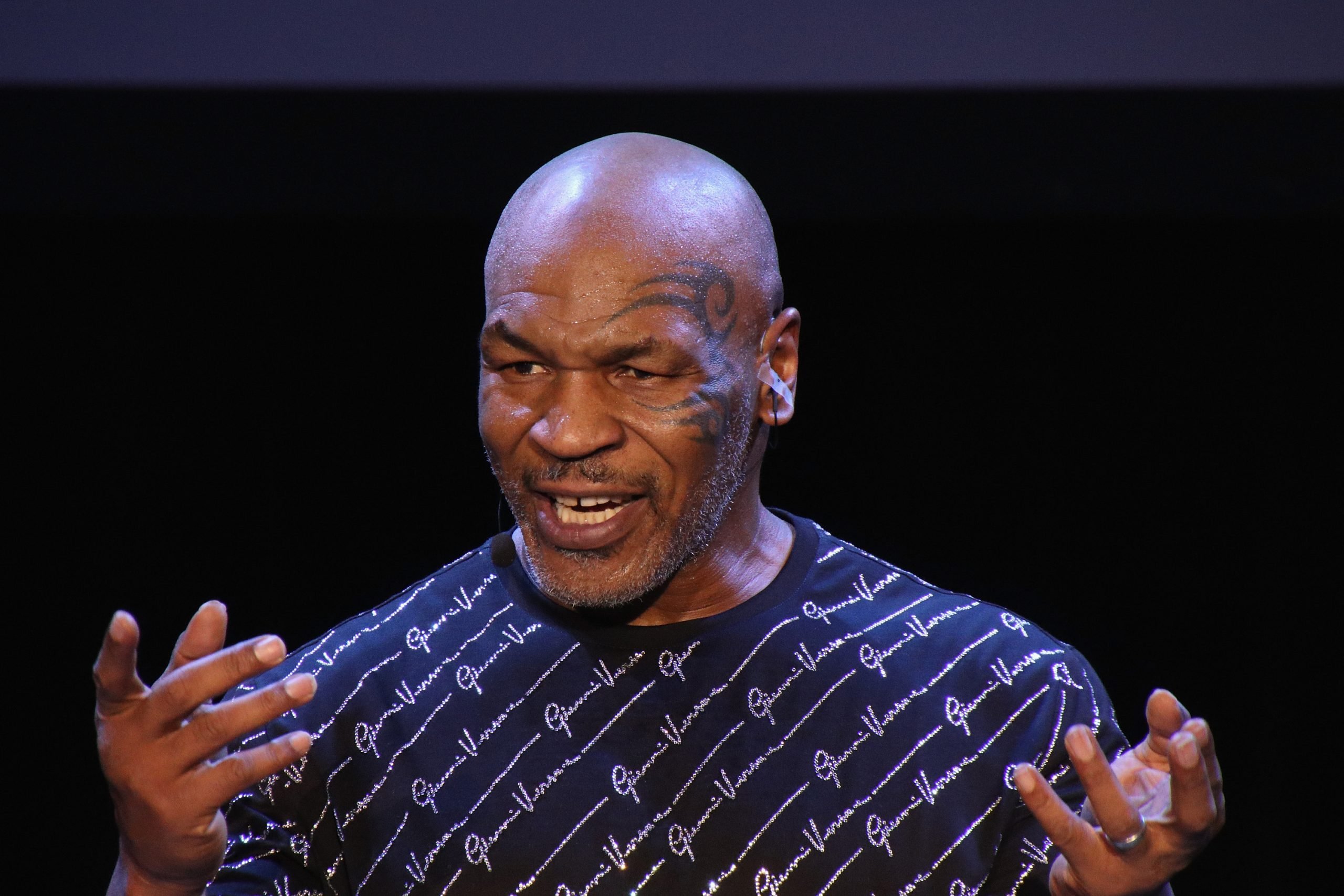 In 1991, Tyson was charged with raping an 18-year-old beauty pageant contestant. His subsequent trial found him guilty, and he was sentenced to six years in prison. Tyson maintained his innocence throughout the trial and continues to, today. 
Mike Tyson got into just 1 fight in prison
Even though Tyson was able to keep to himself, for the most part, he still ended up having an altercation in prison. He recently revealed on his Hotboxin' podcast that his lone incident happened because of a few words, according to Sportbible.
"Just one time. Somebody said something and I just went over there and hit him. We were locked down for a long time and it was just something that was irritable and I went over there and hit him," the former heavyweight champion recalled.
Unfortunately, the violence didn't end there. Tyson also revealed that an inmate was later stabbed, forcing everyone into lockdown. 
"We were locked down. We couldn't go to the gym. Somebody got stabbed or something and we were locked down. I was just upset and miserable," Tyson added.
Mike Tyson enjoyed prison life
Even though Tyson had that one scuffle in prison, his experience overall was a good one. Tyson admitted on another episode of Hotboxin' that he lived a great lifestyle in prison and even got a woman pregnant while locked away. 
"I had a ball in prison, I had a girlfriend, I got a girl pregnant in prison," Tyson said. "I was living a life in prison."
When asked how he was able to pull off such an improbable feat, Tyson's answer was simple.
"It was meant to be, I was Mike Tyson. Everybody gave me what I wanted."
Tyson later explained that the women he was involved with worked at the prison, and how they would often mess around when nobody was watching.
Mike Tyson struggled to adapt to life after prison
After serving only three years of his six-year-sentence, Tyson returned to civilian life. However, Tyson had a hard time adapting to his newfound freedom.
"I didn't wanna leave when I left," he said. "Because I was secure, I was safe."
When asked if he struggled to find his place once back in society, Tyson held nothing back. 
"Big time," he said. "I really didn't know what I was doing when I came out of prison … I had so much f—king venom in me, I wanted revenge. I felt like somebody did something to me, you know … I thought that shouldn't have happened to me."
Even though Tyson had difficulty reacclimating to society after his release, he had no problems in the ring. In the first fight after his release, Tyson took on Peter McNeeley, dominating the match and knocking him down numerous times. The fight was eventually stopped, and Tyson reclaimed the heavyweight title the following year.