Mike Tyson Got a Woman Pregnant While He Was in Prison
Mike Tyson has lived a wild life, and the stories he continues to tell about it are certainly proof of that. The former heavyweight champion has done some of the craziest things imaginable, from driving a Ferrari through a store window to buying a $7 million diamond necklace. Yet, somehow his next story always appears to trump the previous.
In 1992, Tyson was sent to prison after being convicted of rape and spent just under three years in prison, where he converted to Islam. Although Tysons maintains his innocence to this day, he has mentioned several times that his time in prison was beneficial for him. He's gone on to say that some of the best times of his life were experienced in prison and recently revealed that he even got a woman pregnant while he was locked up. 
Mike Tyson was a dominant and successful boxer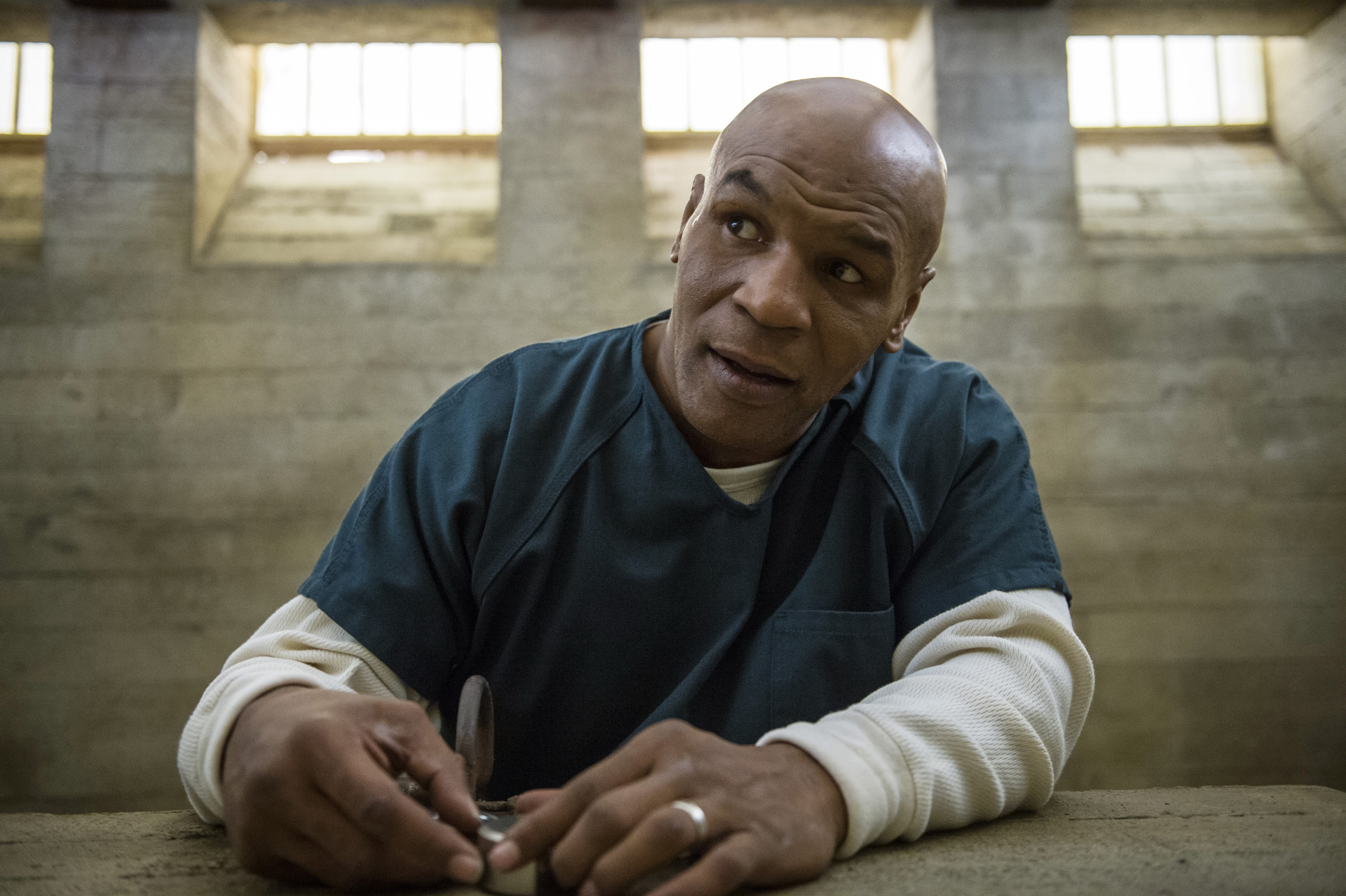 Tyson will forever be known as one of the most dominant boxers in the history of the sport. A boxing prodigy, he found success at an early age and became heavyweight champion at only 20 years old—the youngest to ever accomplish the feat.
His success continued for over a decade, as he accumulated a 50-6 record. During this time, he won an impressive 44 matches by way of knock out, with several of them occurring in the first round. Tyson eventually began to receive $200,000 bonuses for his first-round knockouts and earned significant profits for his globally-televised matches.
Tyson's proficiency in the ring made him one of the most exciting boxers to watch, and he frequently drew millions of viewers to his pay-per-view matches. His hard work and dedication paid off immensely, with Tyson earning approximately $400 million over the course of his career, according to Forbes.
A series of poor decisions landed Tyson in prison 
Although Tyson was very successful in the ring, he had a tumultuous personal life that eventually led to his downfall. He was known as a volatile person that often lashed out on those who he felt disrespected him, and was forced to pay out millions of dollars in settlements for assaulting fans. 
Tyson's problems frequently involved the women in his life, as well. For a year, he was in a controversial marriage with actress Robin Givens, which ended in a high-profile divorce. Tyson's name became consistent headline fodder as his personal life continued to unravel. 
Things reached a head when Tyson was accused of raping a former beauty pageant contestant named Desiree Washington. Tyson was charged and convicted in early 1992 and was sentenced to six years in prison according to the New York Times. He ended up serving less than half of the sentence, getting released in under three years. 
Tyson continued living his infamous lifestyle in prison
Despite being in prison, Tyson still managed to find some enjoyment from the situation. He claims that he "had a ball" in prison, and had a girlfriend while he did his time. Tyson During an interview with Jim Gray on his Hotboxin' podcast, he even revealed that he got a woman pregnant while locked up. 
"I had a ball in prison, I had a girlfriend, I got a girl pregnant in prison," he said. "I was living a life in prison."
When Gray asked him how he managed to accomplish that, Tyson gave a cheeky response. 
"It was meant to be, I was Mike Tyson. Everybody gave me what I wanted."
Tyson also revealed that it was the women who worked at the prison that he had relations with. The woman he'd impregnated did not have the child, and Tyson admitted that he was a "savage" during that time. Thankfully, Tyson managed to turn his life around.