Mike Tyson Has Bitten More Than Evander Holyfield's Ear
By now, Mike Tyson and his ear-bite are legendary. The man was already a legend, of course — at only 19 he became the world's youngest heavyweight champion by beating Trevor Berbick. However, 1996 proved to be a challenging year for Tyson after he was defeated by Evander Holyfield, a retired heavyweight champion from Georgia. The rematch is when Tyson went for Holyfield's ear — but it turns out that Holyfield isn't the only victim of Tyson's vicious chompers. 
Mike Tyson bit off a chunk of Evander Holyfield's ear
When Evander Holyfield took down Mike Tyson during their first title match together, fans were surprised. It seems Mike Tyson took some of his own surprise and frustration into his second match with Evander Holyfield, because he quickly lost his cool. 
The fight started out with a dominating performance by Holyfield, who won the first three rounds. Holyfield head-butted Tyson during the second round after ducking under one of Tyson's rights. Referees determined the headbutts, something Tyson had complained about in their previous match, were unintentional and therefore a non-issue. 
During the third round, Tyson lost his cool altogether. Holyfield had Mike Tyson in a clinch. That's when Tyson bit Holyfield's right ear, taking a one-inch piece of cartilage with him and spitting it out onto the floor. 
Tyson doubled down during another clinch, biting Holyfield's left ear — thankfully this time without taking any of it with him.
"I bit him because I wanted to kill him. I was really mad about my head being bumped and everything. I really lost consciousness of the whole fight. It took me out of my fight plan and everything," he said on Fox News. 
Evander Holyfield joked about it with Mike Tyson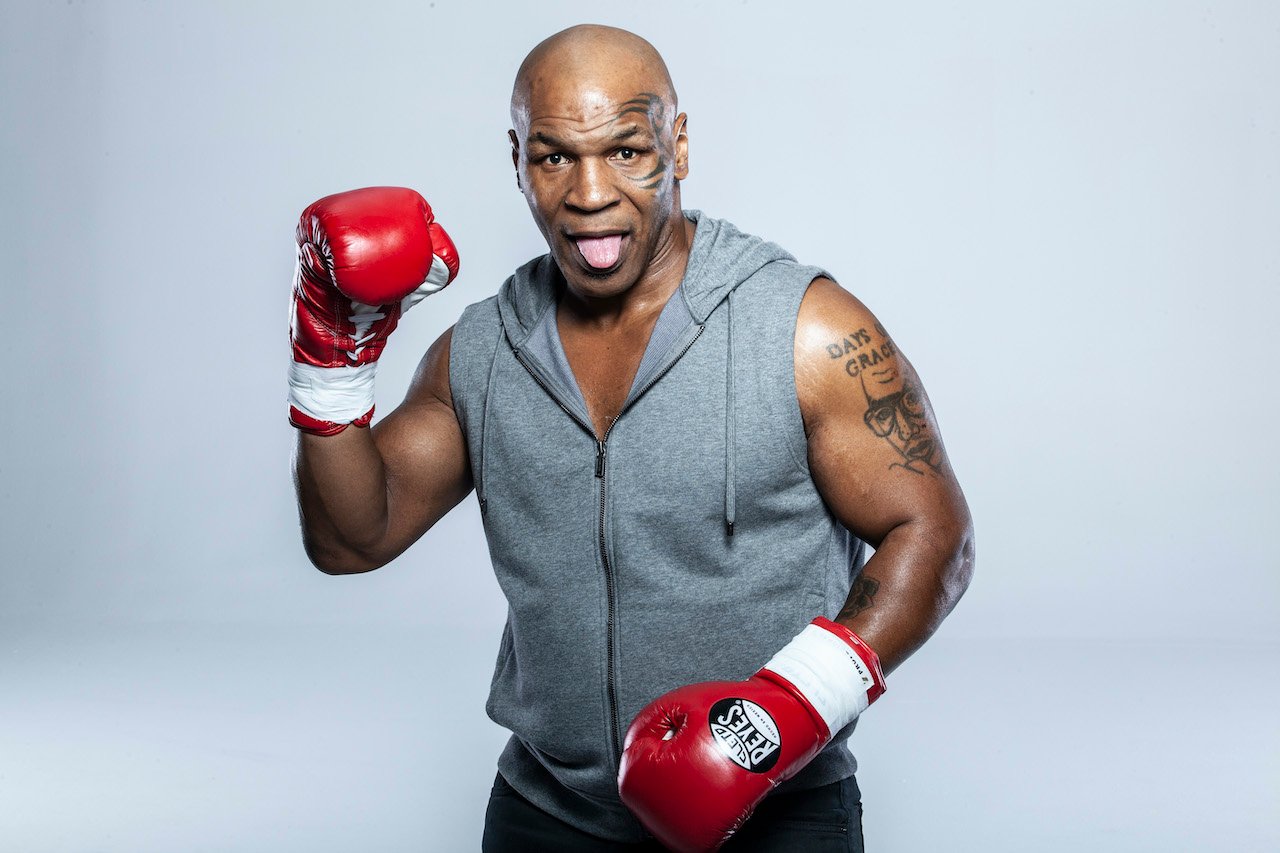 Naturally, Evander Holyfield was shocked by what went down. The missing portion of his ear was lost in transit to the hospital, and he received eight stitches to close up the wound. 
"I thought my ear had fallen off. Look at the bite. I'm missing part of my ear. I just couldn't believe it—they have rules and regulations for this," Holyfield said of the aftermath. 
Since then, Mike Tyson and Evander Holyfield seem to have made amends. At the very least they've been able to joke about it for money. 
During a 2013 Foot Locker commercial, the two are seen reuniting as Tyson tries to make things right. 
"I'm sorry, Evander. It's your ear. I kept that in formaldehyde," he says, holding out a box before hugging Holyfield and getting uncomfortably close to his ear..
The boxer has bitten another opponent 
While Mike Tyson's ear-biting incident may be his most famous, it turns out it's not his only one. Apparently Tyson has a penchant for lashing out with his teeth during matches. 
In 2002, Lennox Lewis and Mike Tyson were slated to face off in what the New York Post calls the "most lucrative boxing match of all time." Unfortunately, Tyson and Lennox got into a brawl during the pre-fight faceoff. 
"All of a sudden I saw him take his hat off, throw it on the ground and start marching towards me," said Lewis. "Boom. I was on it – the first three punches were mine and the first bite was his."
He bit Lewis on the leg, and was required to shell out about $360,000 for the move. 
"So anyway, when he bit me on my leg, I was shocked that he was biting me on my leg. I've never been bitten by a human before," Lewis added.