Mike Tyson Says He Had 'One of His Greatest Fights' of Career After Smoking Weed — But Which Fight Is He Talking About?
Mike Tyson is known globally as one of the best boxers to ever step foot in the ring. With a rare combination of power, speed, and agility, he was able to take down some of boxing's top fighters during an era that some argue boasted the most talented heavyweights of all time. His 50-6 record included an impressive 44 wins by knockout, an impessive statistic. 
Tyson, who dominated the period, had a fierce reputation inside the ring and out. While many people knew him for his powerful punches and intimidating in-ring persona, just as many knew him for his reckless and unpredictable behavior on the streets.
Today, Tyson is a changed man that spends most of his time working on his podcast, raising his kids, and developing his cannabis resort, named Tyson Ranch. However, his love of marijuana extends way back to his professional career, with the boxing legend fighting one of his most infamous matches under the influence.
Mike Tyson says he had one of his best fights after smoking weed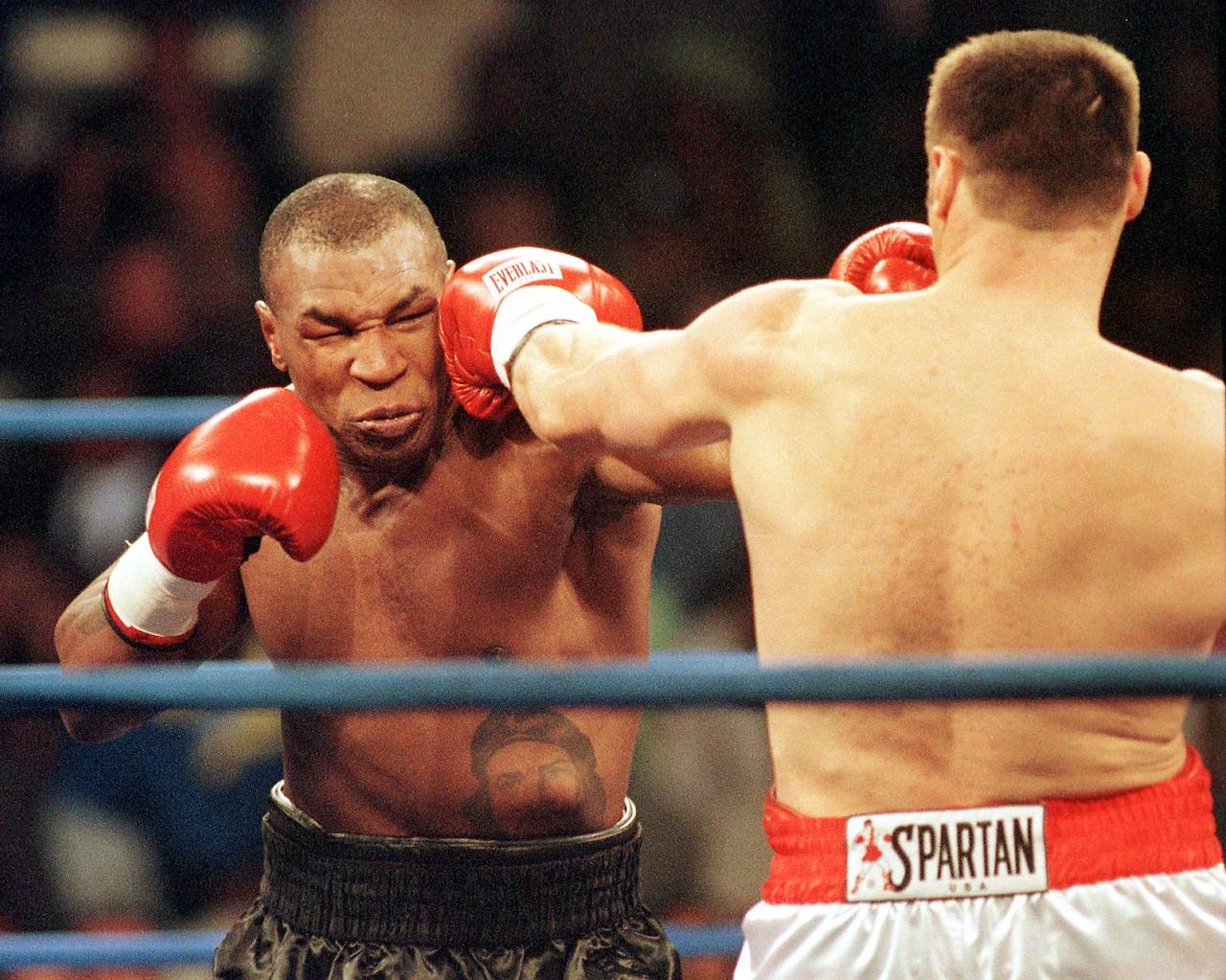 RELATED: Mike Tyson Used To End Boxing Matches So Quickly That He'd 'Still Want To Fight After the Fight' — 'I'd Punch a Guy in the Club'
Tyson talked about his experience boxing while high on cannabis during an episode of his Hotboxin' podcast. 
"I had one of my greatest fights on cannabis," Tyson admitted. "Yeah, I got detected and I had to pay a big fine … Yeah it was a great fight."
The match Tyson was referring to is his famed match against Polish boxer Andrew Golota. The shocking fight took place in 2000, and ended in the second round after Tyson beat Golota so badly that he quit the match.
He was completely relaxed during the fight
Looking back on how he felt during the match, Tyson could only think of one word.
"Relaxation," Tyson said.
Remaining minimal in his assessment of the experience, he later added, "It was really a trip."
He ended up getting disqualified after the match
Even though Golota was a tough opponent who was respected by many, Tyson maintained control of the match from the very beginning.
"Yeah, the guy was kind of like an animal too, but I stopped him in the second round," Tyson recalled.
The match was stopped just before the third round when Golota decided he'd had enough and walked back to the locker room mid-fight. He had suffered a concussion, a fractured left cheekbone, and a herniated disc in only six minutes of fighting.
"Oh, I displayed the worst beating of my career," Tyson said on an episode of T.I.'s expediTIously podcast. "Yeah, breaking bones, eye sockets, cheekbones, necks, putting it down, n*gga."
He got disqualified and had to pay a huge fine afterward
Despite his dominant performance, Tyson's win was vacated when it was revealed that he'd smoked weed before the match.
"When they took the urine test they found the marijuana, they called it a disqualification" Tyson said on Hotboxin'.
To add insult to injury, Tyson then got fined $250,000 for taking a drug before a match.