Mike Tyson Says He's 'Gonna Go All Out' For His Next Fight
Mike Tyson's iconic comeback boxing against Roy Jones last fall was a moment to remember. Both boxing legends had spent several years away from the ring, so there was a ton of anticipation leading up to the match. 
Tyson spent a significant amount of time training for the bout, posting several videos of himself working out in the gym and running outside. When the fight finally went down, many were impressed by the 54-year-old boxer's ability to fight at such an old age. However, despite Tyson's impressive form, the fight ended with a split decision.
The former heavyweight champion wants to box more in the future and recently admitted that he held back a little bit during the match, opting not to go for a big knockout or a flashy finish. He intends to go all out for his next match, which will likely be sooner than later. 
Mike Tyson plans on training more intensely for his next boxing match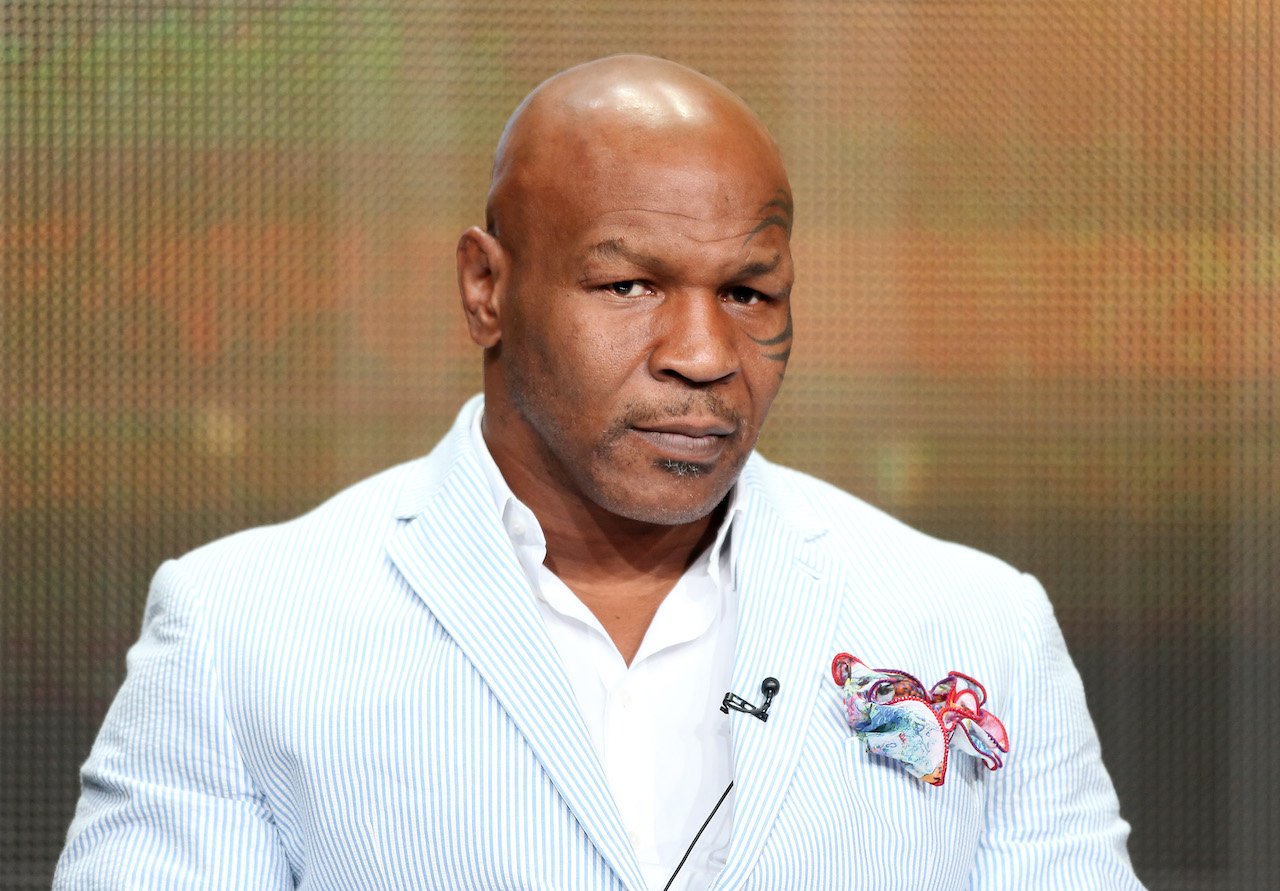 Tyson spoke about his next match during a recent episode of his Hotboxin' podcast. On the show, he noted that his training regimen will be much more comprehensive next time around. 
"I'ma go all out in this fight," Tyson said. "I mean it's gonna work totally—the whole session, just do it all."
He did some impressive training for his match against Roy Jones
Even though Tyson has big plans for his next match, his preparation for his match against Jones was nothing to laugh at, either. By the end of his training routine, he was running up to six miles per day. 
"My first running day, I did a mile and a half,' Tyson said. "And then my last running date, I did six miles."
In the same interview, Tyson clarified that even though he'd run six miles, he'd often walk several additional miles as well. 
"I ran the six, but then I walked the three, so that was like nine and a half on the road work I did."
Mike Tyson felt good during the match 
Many viewers of the Tyson vs. Jones Jr. fight were impressed by Tyson's stamina, power, and agility for a 54-year-old man. He noted that he felt better in the ring during the match than he'd expected to. 
"I felt better than I anticipated," Tyson said. "I thought I would be a little [more] nervous than I was, and I was really relaxed."
By the end of the match, Tyson felt like he could go a few more rounds, which made him excited about future opportunities. 
"I felt like, 'Wow, I could do some more," Tyson said. "I could punch more combinations, I could do this, I could do that. And I said 'Wow, this is interesting,' and I said 'Well, I want to do it again. And I want to do it against somebody I could go really—a little bit all out on. It made me interested in wanting to do it again."
Mike Tyson intentionally went the distance with Roy Jones
Later in the interview, Tyson admitted that he intentionally opted not to go for a big knockout, as he wanted to go the entire length of the fight. 
"I wanted to go the distance, I didn't want to knock nobody out and all that," Tyson said. "That's what people expect, I wanted to go the distance and stuff."