Mike Tyson Says His 'Favorite' Arrest Was For Driving His Ferrari Through a Store Window
Mike Tyson was one of the most dominant boxers to ever play the sport, with an impressive record of 50-6. During his historic run as a heavyweight champion, he earned over $400 million and was able to buy lavish items that many could only dream of, including $7 million diamond necklaces and 150-foot yachts. At …
Mike Tyson was one of the most dominant boxers to ever play the sport, with an impressive record of 50-6. During his historic run as a heavyweight champion, he earned over $400 million and was able to buy lavish items that many could only dream of, including $7 million diamond necklaces and 150-foot yachts.
At his peak, Tyson was a wild card that made a number of impulsive, reckless decisions that had long-lasting implications. He was arrested several times for minor and major infractions, but there are a few arrests that stand out more than others. One, in particular, was Tyson's arrest for crashing a Ferrari through a store window.
Tyson earned an impressive amount of money over his career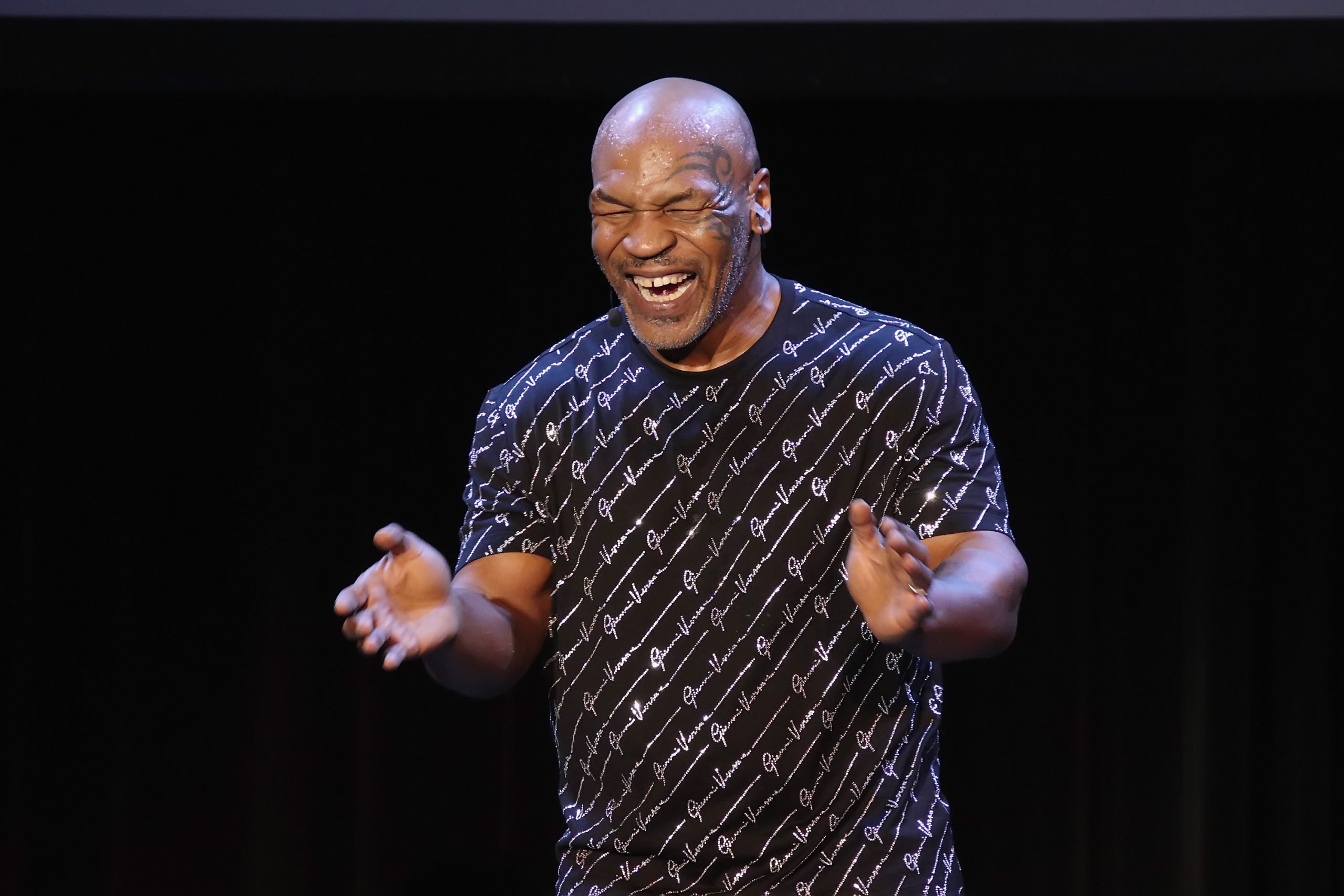 Tyson was one of the highest-earning boxers of all time, with career totals of $400 million, according to Forbes. Due to his knack for first-round knockouts in his exciting heavyweight bouts, he became a huge draw for viewers, making his pay-per-view matches extremely lucrative. He also had several endorsements from brands such as Pepsi and Nintendo, so he was definitely rolling in dough. 
Unfortunately, Tyson wasn't the most responsible with his money and eventually lost it all, having to file for bankruptcy in 2003. He admitted that owed $60 million in debts at one point, despite the fact that he made more money than many other athletes in history. 
Iron Mike loved his cars and had plenty 
Tyson loved to spend his money on lavish items such as exotic animals, jewelry, real estate, and designer clothing, but none of these compared to his passion for luxury vehicles. He owned dozens of cars and apparently had so many that he gave away 17 of them at one point. 
Although he had nearly every exotic car someone could think of, his favorite car appeared to be the Rolls Royce, which owned four of at one time. According to an interview with Graham Bensinger, Tyson had spent $4.5 million on cars and bikes in the years following his release from prison. 
Mike Tyson drove his Ferrari through a store window
Even though there are countless stories about Tyson that are almost unbelievable, this one takes the cake. During an interview Tyson did with The Diego Show, he was asked what his "favorite" arrest had been for over the course of his lifetime. In a hilarious response, Tyson claimed that it was when he was arrested for driving a Ferrari through a store window. 
"I bought a Ferrari and I didn't know how to drive [it] and it was idling… and it just went through the window," Tyson said. "I had to get arrested because of property damage."
There are few people in the world who would ever claim to have a "favorite" arrest, so it's only fitting that Tyson would be the one to claim he does. Thankfully, the former champ has calmed down and has avoided arrest in recent years.