Mike Tyson Says The Russian Government Used To Have Armed Security Follow Him Around Nightclubs With AK47s and Scare Off Women — 'This Is Not Happening'
Mike Tyson lived a wild party life in his prime. With hundreds of millions in his bank account and a nihilistic attitude, he would travel the world with his friends, buying $7 million diamond necklaces and seducing women. 
However, he would always run into tough times when he visited Russia. Because his profile was so large, the Russian government would make armed security guards follow him around, everywhere he went. The intimidating men—carrying automatic weapons—unfortunately frightened away all of the women Tyson was interested in. 
Armed security guards would scare away women whenever Mike Tyson visited Russia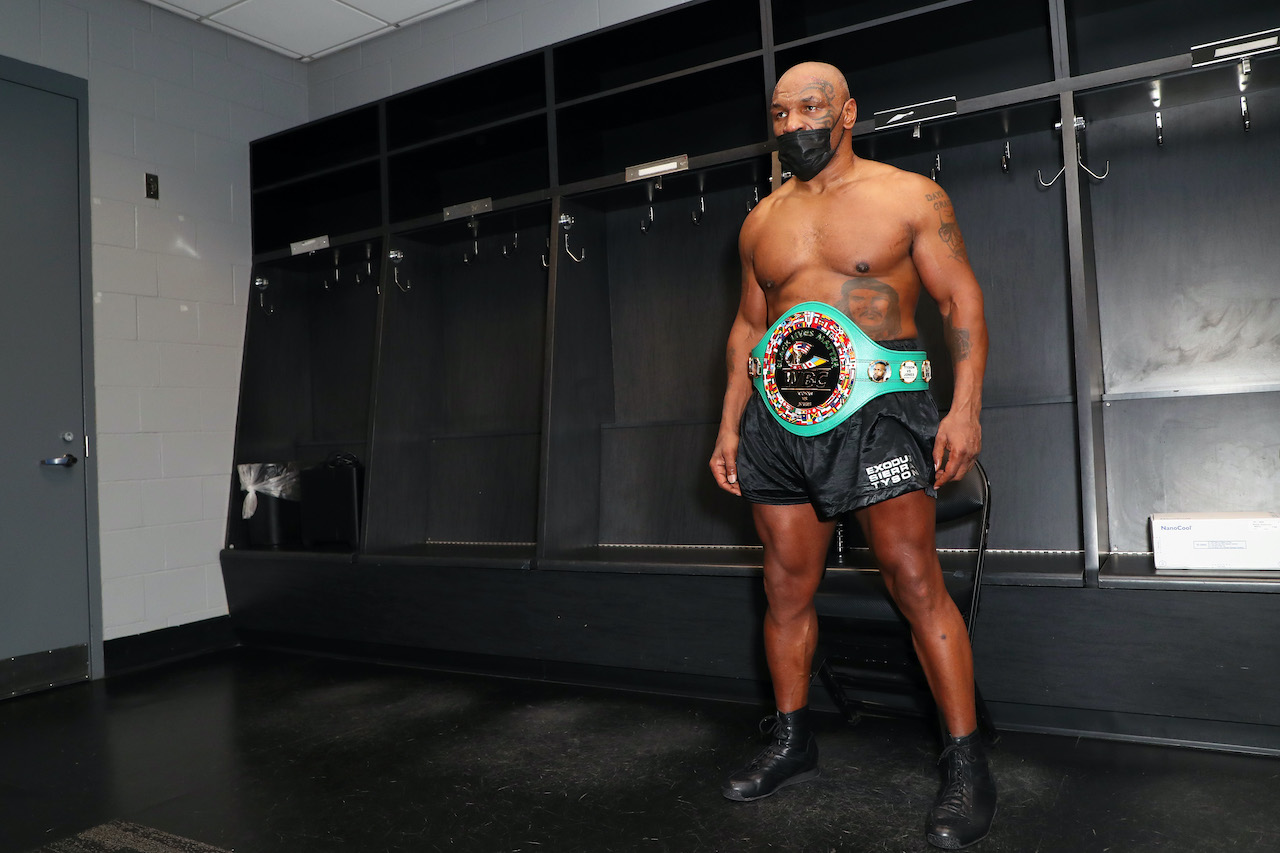 Earlier in his life, Tyson was an important cultural figure that drew a ton of attention everywhere he went. When he would visit other countries he would still travel with his entourage, but his profile had become too large for him to fly under the radar. 
When he would visit Russia, in particular, things would get serious. Because Tyson was a potential target for criminals, he would often have armed security follow him around wherever he went. Unfortunately, their vigilance didn't help him much with the ladies, according to a recent Hotboxin' episode. 
"If I go to Russia, right, I go to Russia, I don't mind if there's an entourage—they got M16s, AK47s," Tyson said. "And I'd say, 'Listen, the girls are not going to come over here if you have the guns, could you guys just put the guns in the car?' So I don't even go out with the Russians. Bulletproof cars, yeah, we're in bulletproof cars! This is not fun! They don't wanna hang out with us, we got all these guns and these mean-looking f—ing Russians. They don't wanna hang out with us."
The Russian government would appoint armed security to protect Mike Tyson
Unfortunately for Tyson, there was nothing he could do about the intimidating security guards. No matter what he said, they would follow him around in silence. 
"I'm trying to say, 'Listen guys, you gotta go.' They won't leave," Tyson said. "They just follow you, they won't leave."
Apparently, the security would be appointed by the government to protect him during his stays, which meant it was their job to keep his life secure by any means necessary. 
"Well the government tells them to stay with us," Tyson added. "They don't listen to us, they just follow us. They don't even listen to what the f— I say! They just follow us, and I'm begging them, please, just go, no please, don't come in the club, just wait outside. Nah, they just follow you in the club."
Mike Tyson's fame imprisoned him socially at times
Although Tyson understood the importance of his safety, he still wanted to be able to have a good time. Unfortunately, the security wouldn't listen to any of his requests, isolating him from everyone else in parties. He realized that despite all of his money and success, he was still alone.
"All these f—ing guns, nobody's coming near you," Tyson said. "The girls, nobody's coming. It's a wrap, you're by yourself. With the motherf—er with guns. All y'all got guns, but I'm by self. Got bottles and stuff, just by myself, like this."
Before long, he realized how much of a hindrance his fame could be in foreign countries. 
"My friend's a billionaire, he's like, 'Mike, this is not what's happening,'" Tyson said. "All these [other] guys, they don't got no money, but they got all the girls because they don't got these goons with these AK-47s around them."