Mike Tyson Still Chokes up When Talking About the Tragic Death of His Daughter
When he was at the top of the world, Mike Tyson was perhaps the toughest man on the planet. That said, nobody is unbeatable, and even he could lose.
When he was at the top of the world, Mike Tyson was perhaps the toughest man on the planet. That said, nobody is unbeatable, and even "Iron Mike" could lose.
While it sucks to get knocked out in the ring, one of the hardest moments for Tyson was something that was totally out of his control. That moment was when he found out that his 4-year-old daughter, Exodus, had died.
Even to this day, when Mike Tyson talks about his daughter's tragic death, he can't help but to tear up.
How Mike Tyson's daughter died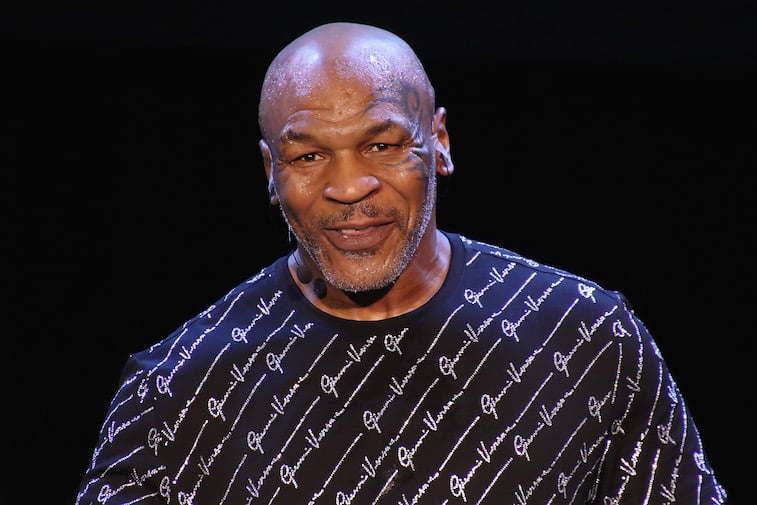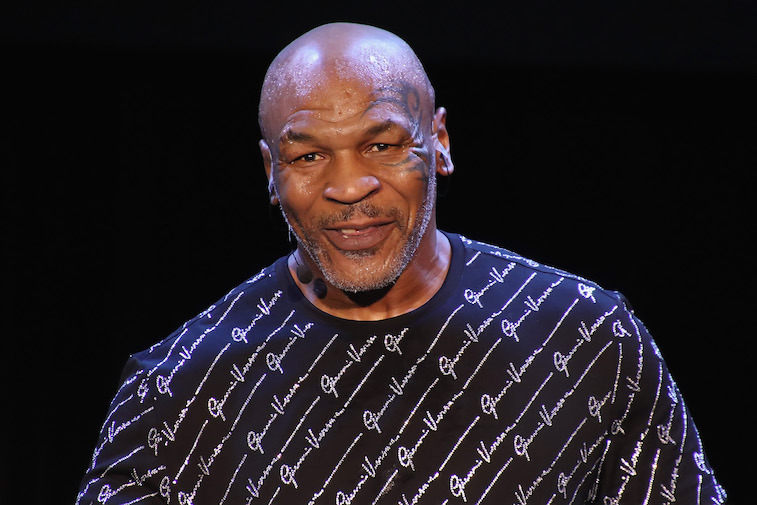 In 2009, while the former champion was away in Las Vegas, his family was living a normal life in their home in Arizona, according to ABC News. Exodus and Miguel Tyson were playing around the house, while their mother was busy cleaning the place. While Exodus was in the playroom, her neck somehow got caught by a cord that was attached to their treadmill. 
Her mother asked Miguel to check up on Exodus, and they found her "in distress." Their mom freed Exodus from the cord, called 911 for help, and then gave her CPR, but by then, it was too late. By the time that 'Iron Mike' heard about this and flown back home, Exodus had died in the hospital. 
How Mike Tyson reacted to this news
The death of a child is obviously a very traumatic moment, and Tyson didn't handle it well. In an interview with HBO's Real Sports, the former champion let all of his emotions out and told the brutally honest truth.
He recalled that, when he first heard the news, his first instinct was to grab his gun and "go crazy." He didn't know who he'd hurt, but that was, as he said, "his best thinking at the time." 
Then, when he got to the hospital and saw his daughter, those thoughts went away. Instead, he was filled with the pain and agony that any parent who had just lost their child would feel. He turned to cocaine, saying that he needed to feel high to get through the experience.
The former heavyweight champion of the world was so choked up and brought to tears that he ended the interview right then and there. He told the interviewer, "You have to go now, you understand, right?" and then asked the camera crew to take the equipment off of him.
The cameras were still rolling as Tyson left the interview area, and afterward, he was crying and apologizing for crying. 
How Mike Tyson coped with this loss
After binging on cocaine to cope, Tyson sought for a more permanent solution to his pain, and that was in his future wife, Lakiha Spicer. The bond between the two strengthened after this tragic event, and a little more than a week after his daughter's death, the two were married. 
Spicer has since helped the former champion turn his life around. He went from throwing crazy drug-fueled parties to being a relatively sober guy. Tyson just smokes weed now, and he even has his own business in the weed industry. On top of that, the two have two children with one another, a daughter named Milan and a son named Morocco. 
Milan and Morocco joined Tyson's large family, which includes his other kids from his past marriages and relationships. His other kids are named, according to FanBuzz, Mikey Lorna, Miguel, Rayna, and Amir. That said, according to The New York Times, he also considers himself as the father to Gena, who's the biological daughter of his ex-wife, Monica Turner.