Mike Tyson Used Inspiration From His Childhood to Help Create His Television Show
Over the course of his 20-year boxing career, Mike Tyson earned a reputation as one of the hardest-hitting and most ferocious fighters of all time. In some cases, that intensity crossed the line. Just consider Tyson's 1992 rape conviction (New York Times) and subsequent stint in prison, or the time in 1997 when he bit …
Over the course of his 20-year boxing career, Mike Tyson earned a reputation as one of the hardest-hitting and most ferocious fighters of all time. In some cases, that intensity crossed the line. Just consider Tyson's 1992 rape conviction (New York Times) and subsequent stint in prison, or the time in 1997 when he bit a chunk out of opponent Evander Holyfield's ear.
In more recent years, however, Tyson has by all accounts mellowed out somewhat. He's also diversified his range of interests, taking on numerous acting roles. Since 2014, he has also had his own cartoon, "Mike Tyson Mysteries," on Adult Swim. Here we take a look back at Tyson's involvement in the worlds of film and television while breaking down the unlikely success of Mike Tyson Mysteries.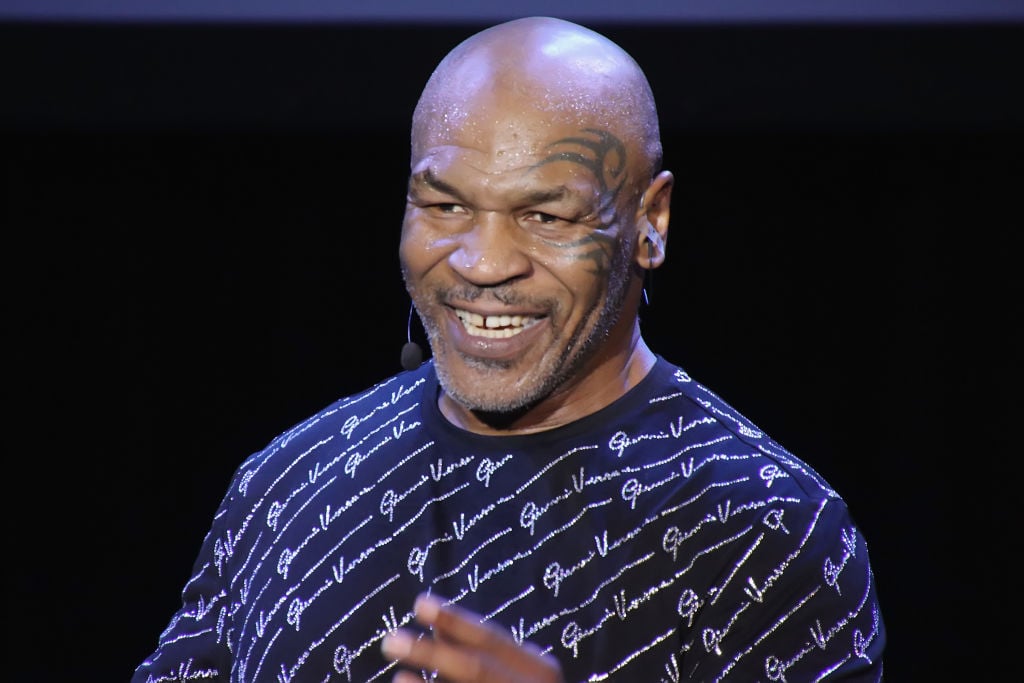 Tyson's career in the TV and movie industry
Throughout his career, Tyson always proved successful at leveraging his boxing fame in the broader world of popular culture. That was already true back in 1987 when Nintendo released their beloved game Mike Tyson's Punch-Out!!. Tyson's first acting credit also goes back to 1987, when he appeared on an episode of the television show Dexter.
Occasional television appearances continued throughout the 1990s. For instance, he made a high-profile guest appearance during WrestleMania X14 in 1998. Yet Tyson's acting career didn't really pick up until after his retirement in 2005. Since then, some of his most notable acting credits include Rocky Balboa (2006), Scary Movie 4 (2006), The Hangover (2009), The Hangover: Part II (2011), and Ip Man 3 (2015).
Tyson's Adult Swim cartoon
Mike Tyson Mysteries debuted back in 2014. To many people's surprise, the show generated overwhelmingly positive feedback. It has now been around for four seasons, with the fifth season expected to come out sometime around August 2020, according to The Cinemaholic. Tyson himself is credited as one of the show's creators, along with Hugh Davidson and Lee Stimmel.
As its name suggests, the show stars a cartoon version of Tyson, who along with a variety of side-kicks must solve various mysteries. The show delivers a strong dose of nostalgia for those who grew up watching shows like Scooby-Doo, The A-Team, and The Funky Phantom. Like many other Adult Swim shows, Mike Tyson Mysteries also involves a healthy dose of profanity and adult situations.
Tyson himself provides the voice of the main character. The show also features a number of other talented and well-known voice actors. Saturday Night Live alumnus Norm Macdonald voices the character Pigeon. Cheryl Hines, who you may know as the wife of Larry David on Curb Your Enthusiasm, voices Tyson's short-lived wife Jillian Davis.
Real-life parallels in Mike Tyson Mysteries
Mike Tyson Mysteries is often silly, just as often absurd, and in all cases consists of pure fiction. Yet for all that, the show still manages to draw inspiration from Tyson's experiences. According to Hollywood Reporter, co-creator Davidson describes it, the cartoon Tyson "used to fight and be filled with anger, and now [he wants] to help people"—much like the real-life Tyson.
It's also no coincidence that one of the show's central characters is a pigeon. Tyson has had a lifelong fascination with pigeons, and even raises his own racing pigeons. Tyson has been vocal about his willingness to continue incorporating other elements of his own life into the show, and even to poke some good-natured fun at himself.
For instance, the cartoon Tyson is almost comically ditzy. Tyson himself acknowledged that details like that are reflections of his "real personality" as reported by Sports Illustrated. That said, for the most part, the show has steered clear of Tyson's more infamous and out of control incidents. It seems like a good decision. When Tyson is ready to address those topics, he'll likely find a more thoughtful venue.