Mike Tyson Was Supposed To Be With Tupac on the Night He Was Shot — 'I Feel a Little Guilty'
Mike Tyson's close relationship with Tupac Shakur is well documented. The two had a brotherly relationship for many years, until Shakur tragically died after a drive-by shooting. 
Tyson has never been shy about his relationship with Shakur, but he only recently revealed he was actually supposed to be hanging out with Shakur the night he was shot. Knowing this, Tyson felt a strong sense of guilt after fiinding out Shakur had been killed. 
Mike Tyson felt guilty about Tupac's murder in Las Vegas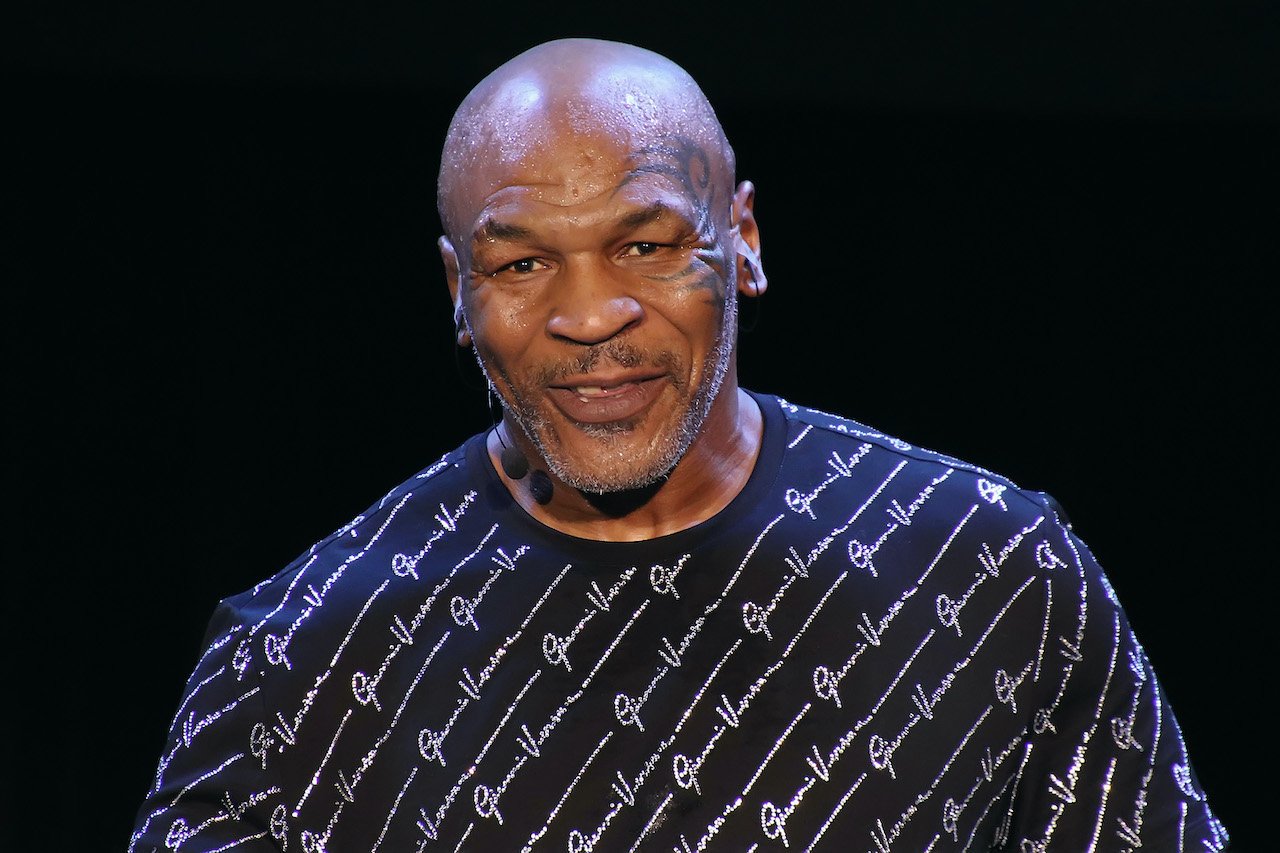 Shakur attended Tyson's highly anticipated match against Bruce Seldon on the night of his death. After the match, Shakur was involved in a drive-by shooting that left him critically wounded. He he tragically died from his gunshot wounds six days later, sending ripples throughout the world. 
Tyson himself recalled the fateful night during a recent interview with VLAD TV. 
"I just knew it was really a bad day when that happened, I just knew it was really bad," Tyson said. "I feel a little guilty about him coming to the fight, me pressuring him, 'Hey bring the tape, don't forget the tape.'"
Mike Tyson was supposed to hang out with him the night he got killed 
Tyson's guilt is understandable, as he was supposed to be hanging out with him around the time Shakur was shot. 
"I was gonna go out with him that night, I promised to go to 662 with him that night," Tyson revealed. "But I had just had a little baby and her mother was provoking me to stay home, so I stayed home with the baby and someone called me that night and told me what happened and I'm just…"
Mike Tyson said he expected people to get hurt after his fights
Tyson was rarely surprised to find out violent things were happening around his boxing matches. Because he came from the streets, he knew an element of danger was always nearby. However, it hit him differently when Shakur was killed. 
"This is just what we do," Tyson said. "I come to my senses, I come to my objectivity and I know who I am, I know what my element's about. In my world, that's what happens in my world … But just because it was Tupac and I was attached to it, it was different. But normally I expect somebody to die after a fight, or somebody gets hurt or something crazy happens. But when it happened to him it was different."
Mike Tyson and Tupac had a close relationship
Tyson and Shakur were very close friends up until the latter's untimely death. They became particularly tight while Tyson was in prison when Tupac would visit him for support. 
Tyson had a tremendous amount of respect for Tupac, and recently shared his feeling about him on T.I.'s expediTIously podcast.
"In a weird way, he was like a Roman general," Tyson said. "You know, I don't know if I should say it, but yeah I should say it. I say that because he took himself real serious. You know what I mean? He had a great deal of self-respect and dignity, and a lot of people—especially at the time—couldn't understand that. You know what I mean? They can't conceive of that. That's almost threatening, that's almost like challenging someone, you know? And I don't know if he noticed that, you know? He was just an amazing guy."