Mike Tyson Willing to Make Amends With Wu-Tang's U-God For Robbing His Mom
Mike Tyson offers to make things right with U-God over a past crime.
Mike Tyson has been forthcoming about his past troubles with crime, addiction, and fighting. He's been candid through interviews and in his 2013 memoir, Undisputed Truth: My Autobiography, where he fleshed out a history of his experiences as a youth growing up in New York, boxing, family, violence, and serving time in prison.
Over the years, Tyson's become more open about admitting to his wrongdoings, and in some cases, making amends. He recently talked to VladTV about setting something right with Wu-Tang Clan member, U-God.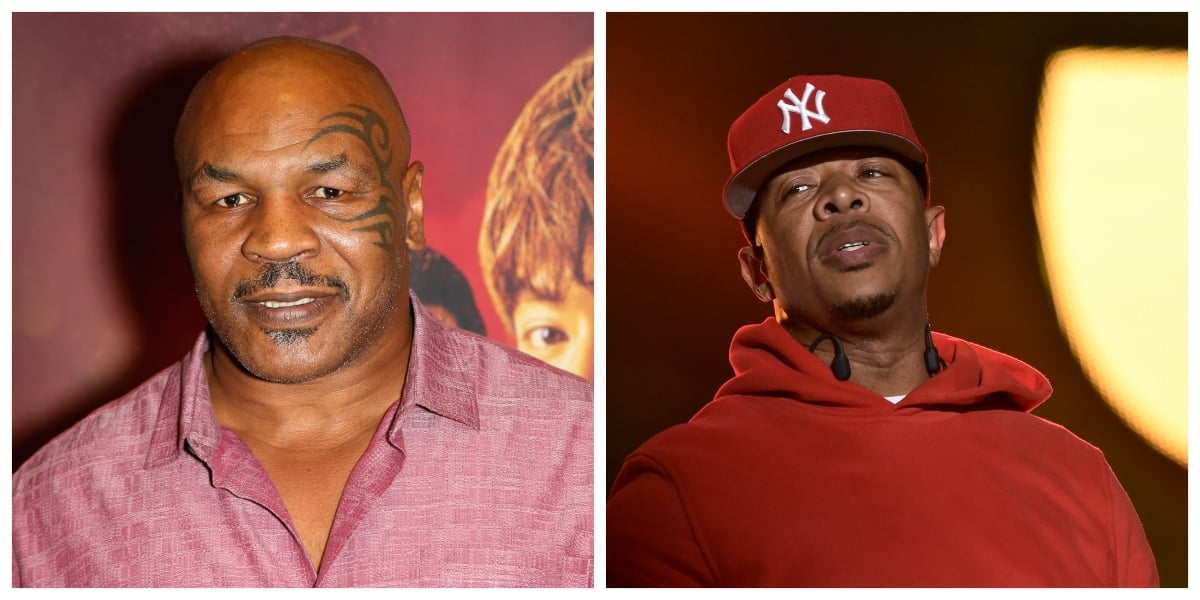 U-God told story about Mike Tyson robbing his mother
When U-God was a past guest on DJ Vlad's vlog, he told a story about Tyson allegedly robbing his mom. At the time, he was a young kid coming up in Brownsville (and Staten Island).
Tyson—who hails from Brownsville in Brooklyn—used to mug people in the neighborhood when he was younger, which is something he's spoken about in his book and in interviews.
But U-God expounded on the tale in his own autobiography, Raw: My Journey into the Wu-Tang.
"My craziest Brownsville memory, though, involves Mike Tyson, who came from Brownsville. This was back in the seventies, before he was the world champion or had even started boxing," he wrote.
"I was about eight years old, holding my mother's hand, walking down Pitkin Avenue by the OTB, when this dude came by and snatched my mother's earrings right off her earlobes. Left her with bloody ears and everything and just took off."
U-God continued the story in his memoir and added he was too young to remember Tyson's looks, but his mother saw him on TV in the early days of his fame and swore he was the culprit.
"It sounds crazy, and of course I don't have any proof, but that didn't stop me from fantasizing as a kid that a slew of Brooklynites and even some Manhattanites could say the same thing about the World Champ."
Tyson offers to make amends with U-God
In a recent interview with fellow boxer Zab Judah for VladTV, Tyson spoke about being a "product of fear" and his childhood in New York. He reflected and expressed remorse about some of things he did, and Judah brought up the U-God incident. It was noted that he started doing petty crimes around age 10.
Tyson, in a calm and collected manner, said, "You tell U-God I got the money to pay him back now. So, when he sees me, tell him to ask for the money and I'll give it to him."
Then he joked, "If I snatched your mother's earrings, that means you had more money than me."
Tyson then discussed how much trouble he gave his own mother by getting into trouble as a kid. He talked about stealing from her friends, doing break-ins, and repeated visits to court. Some fans may already be aware that his mother died when he was 16 and he lived with his trainer as a teenager.
U-God hasn't publicly responded to Tyson's offer to pay him back, but it's known that the boxing legend is a fan of Wu-Tang.