Mike Tyson's Weed Habit Will Make Your Jaw Drop
Mike Tyson has been one of the boxing world's most famous and controversial figures since he made his debut in 1985. Although he's led a troubled life, he's turned a new leaf after California legalized recreational marijuana.
Tyson has been a fan of veggies and greens for years now, but his newfound success in the weed industry as well as his weed habit is awe-inspiring to say the least.
Against the law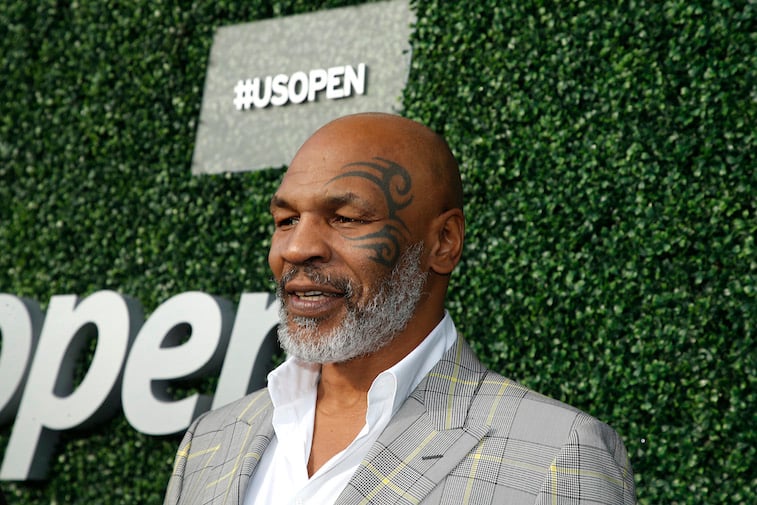 Even at a young age, Tyson often found himself on the wrong side of the law. Tyson was bullied as a kid, so he joined a gang to stand up for himself. According to ESPN's profile on him, Tyson was robbing stores when he was just 11, and by the time he was 13, he had already been arrested over 30 times.
Tyson's circumstances growing up soon led him to the world of boxing. Although Tyson became famous for putting his hands on boxers, he also became notorious for putting his hands on people outside of the ring too.
In 1990, two women successfully sued him for forcefully grabbing them at a nightclub. A year later, a woman accused him of rape, and he was later convicted of that crime.
Tyson served 3 years for that, but his troubles didn't end there. After he had retired in 2005, Tyson was arrested twice for drug-related offenses. However, this was when he started cleaning his act up.
10 tons of weed
Not long after California legalized recreational marijuana and created a legal way to grow and sell weed, Tyson established Tyson Farms, a 40-acre weed farm in northern California.
His ranch was launched alongside his podcast, Hotboxin' With Mike Tyson. On his podcast, Tyson and his guests would smoke some weed and then talk about things. The weed came straight from his ranch, and according to Tyson and his co-host, they'd smoke about 10-tons of weed a month, which they claim is about $40,000 worth of weed a month.
The math on it doesn't really check out, however. 10-tons is about 20,000pounds, so if they're smoking $40,000 worth of weed a month, then that means their weed is worth $2 per pound. Very few things in the world is worth $2 per pound, and weed certainly isn't one of them.
Regardless of how accurate their claims are, they are definitely smoking a lot of weed at Tyson Ranch. The $40,000 a month figure could be an accurate number, but the 10-tons a month number just doesn't seem humanly possible.
That said, Tyson Ranch reportedly sells about $500,000 worth of weed a month, so if his farm is growing that much weed, then no one can blame him for smoking some of it with his friends.
The future of Tyson Ranch
According to BET, Tyson envisions that the ranch will be an oasis in the desert. He wants to turn the ranch into a destination spot, and not just a farm. Tyson also wants to take full advantage of the new recreational marijuana laws and sell all sorts of marijuana-related products from his ranch, including CBD products and edibles.
Although the actual farmland is only about 40-acres, Tyson Ranch is actually on an aptly-sized 420-acre piece of land.
According to BET, Tyson has big plans for the rest of the space, and it includes a hotel, an amphitheater, and Tyson University, a school to teach prospective farmers about how to grow weed.
Because of how new the ranch is, most of that is just in the planning phase right now. But if Tyson can truly smoke $40,000 worth of weed a month without hurting his business, then the future of Tyson Ranch will be interesting to say the least.