Mila Kunis Admits She Wasn't Attracted To Ashton Kutcher at First
Mila Kunis and Ashton Kutcher are such a perfect pair, it's hard to believe that they've only been together for a few years. Since they first started dating, the pair has remained one of the most beloved couples in Hollywood. From their sweet interactions on red carpets to their hilarious social media posts, it's clear the actors were made for each other.
But despite being a picture-perfect couple, it actually wasn't love at first sight for either Kunis or Kutcher.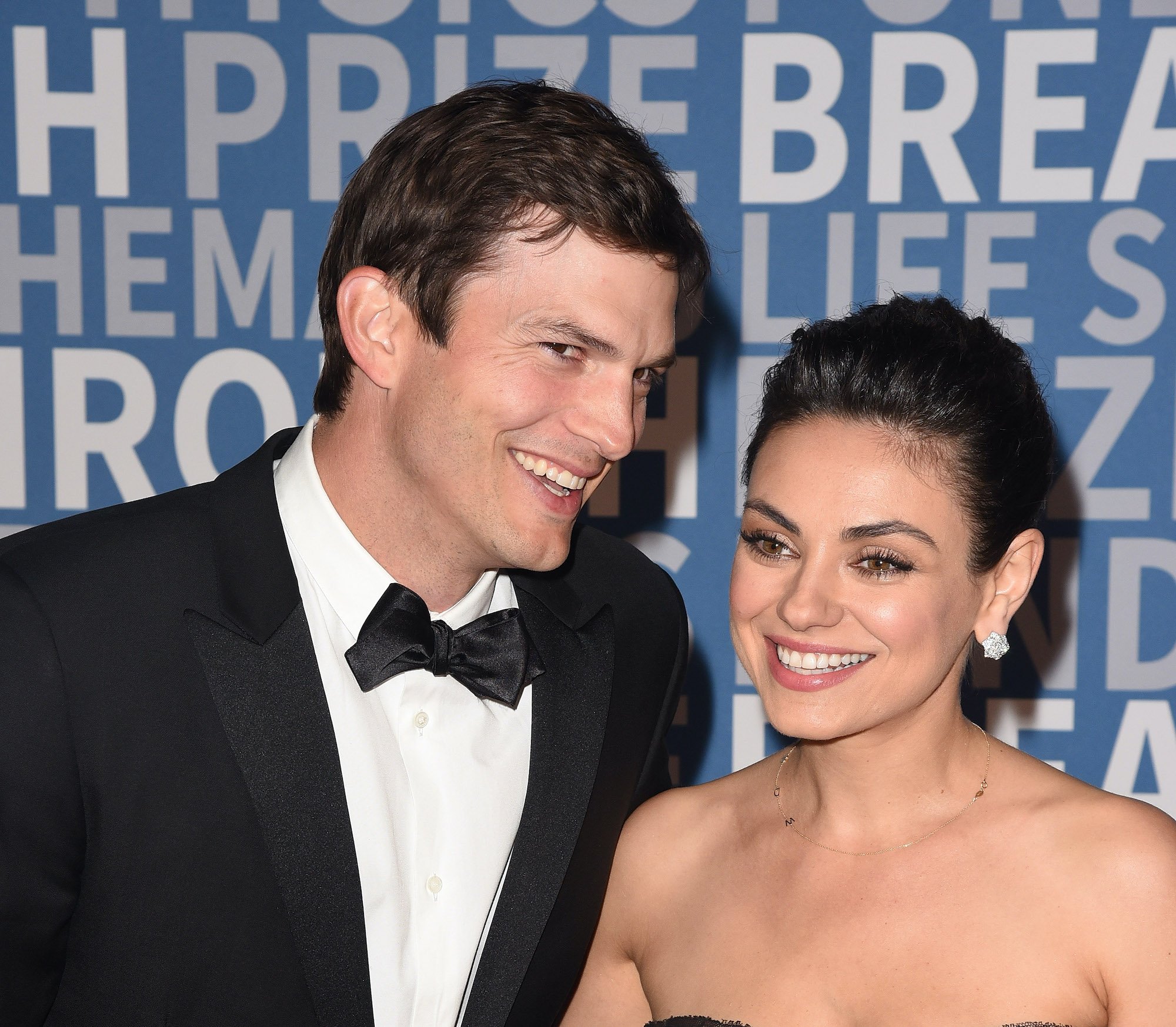 Mila Kunis and Ashton Kutcher grew up together on 'That '70s Show'
Kunis and Kutcher first met on the set of That '70s Show when they were teenagers. Though they played each other's romantic interests on-screen, the couple's relationship remained strictly platonic in real life due to their significant age difference.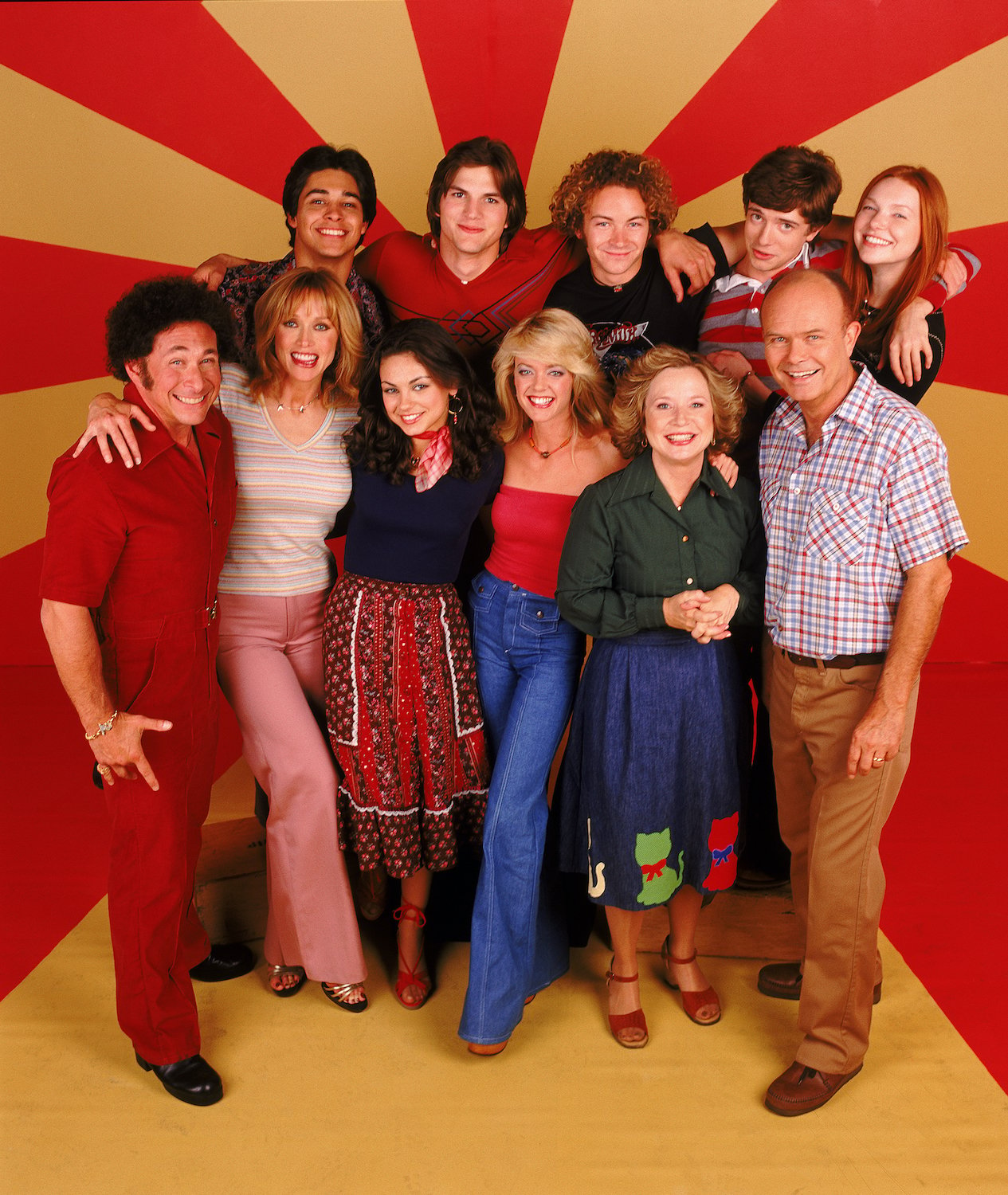 RELATED: How Ashton Kutcher's Investments Made Mila Kunis' Quarantine Wine a Reality: 'I Married a Person Who's Brilliant and Smart'
Kunis previously confessed that she lied about her age while auditioning for That '70s Show. She had to be at least 18-years-old to be considered, yet she was only 14 when she landed the part of Jackie Burkhart.
Because Kutcher was already in his late teens during filming, he was more of Kunis' mentor and friend than a romantic interest. In fact, there were even times he would do his future wife's chemistry homework!
"I say this not as a joke, but [he] literally did my chemistry homework," Kunis said while appearing on NBC's "Sunday Sitdown With Willie Geist" in 2018. "I thought he was fine, he was a nice guy, we worked together and sometimes he'd drop off at home."
Both Mila Kunis and Ashton weren't attracted to one another at first
Although the attraction between their That '70s Show characters was pretty evident, Kunis revealed in 2016 that she and Kutcher weren't interested in each other romantically at first.
"I was 14 and he was 19," Kunis said of their first meeting on ABC News' Popcorn With Peter Travers. "It wasn't even a possibility. I don't know how to explain it."
However, after crossing paths at an award show years later, Kunis admits that that's when she began to see Kutcher in a different light.
"I didn't realize how good-looking he was until we reconnected when I was in my late 20s. That's the God's honest truth," she told Travers. "We always, always kept in touch for years and years and years, both had completely separate lives, lived two separate lives, became two completely different people. It wasn't until literally my late 20s that we reconnected. I was like, 'Oh my God, you're really good looking and incredibly smart.'"
Mila Kunis and Ashton Kutcher are now married with kids
After their encounter at the award show, Kunis and Kutcher continued to be platonic pals. But soon enough, the duo went from friends to friends-with-benefits, just like their characters in movies revolving around the same concept.
"The truth is, we both did a movie. I did a movie called Friends with Benefits, he did a movie called No Strings Attached. And if we would have just paid attention to how those movies turned out, we would know that we can't go into a relationship this way," Kunis shared while appearing on The Late Late Show with James Corden in 2016. "And yet, we did exactly as both those movies foretold. We literally shook hands and we were like 'we're gonna have fun because we're both single and young.'"
RELATED: Where Did Mila Kunis and Aston Kutcher Go On Their Nightmare Honeymoon?
The pair's friends-with-benefits arrangement went on for months until both realized they had real feelings for each other.
After that, Kutcher and Kunis decided to give a romantic relationship a try, and it's clear they made the right decision!
In April 2012, the pair officially began dating. Nearly two years later, they became engaged, and in July 2015, they tied the knot.
Today, Kutcher and Kunis are still happily married and have two children together — daughter Wyatt, 6, and son Dimitri, 3/12.
From what we can tell, Kutcher and Kunis have the perfect dynamic and continue to prove that their relationship just gets better with time.