Mila Kunis and Ashton Kutcher Have Been Doing Some Strange Things During the Pandemic
Mila Kunis and Ashton Kutcher have found some interesting ways to pass the time during the coronavirus (COVID-19) pandemic. One activity was the opposite of Kunis' city-girl lifestyle and the other was straight-up bizarre. Find out what Kunis and Kutcher have been up to.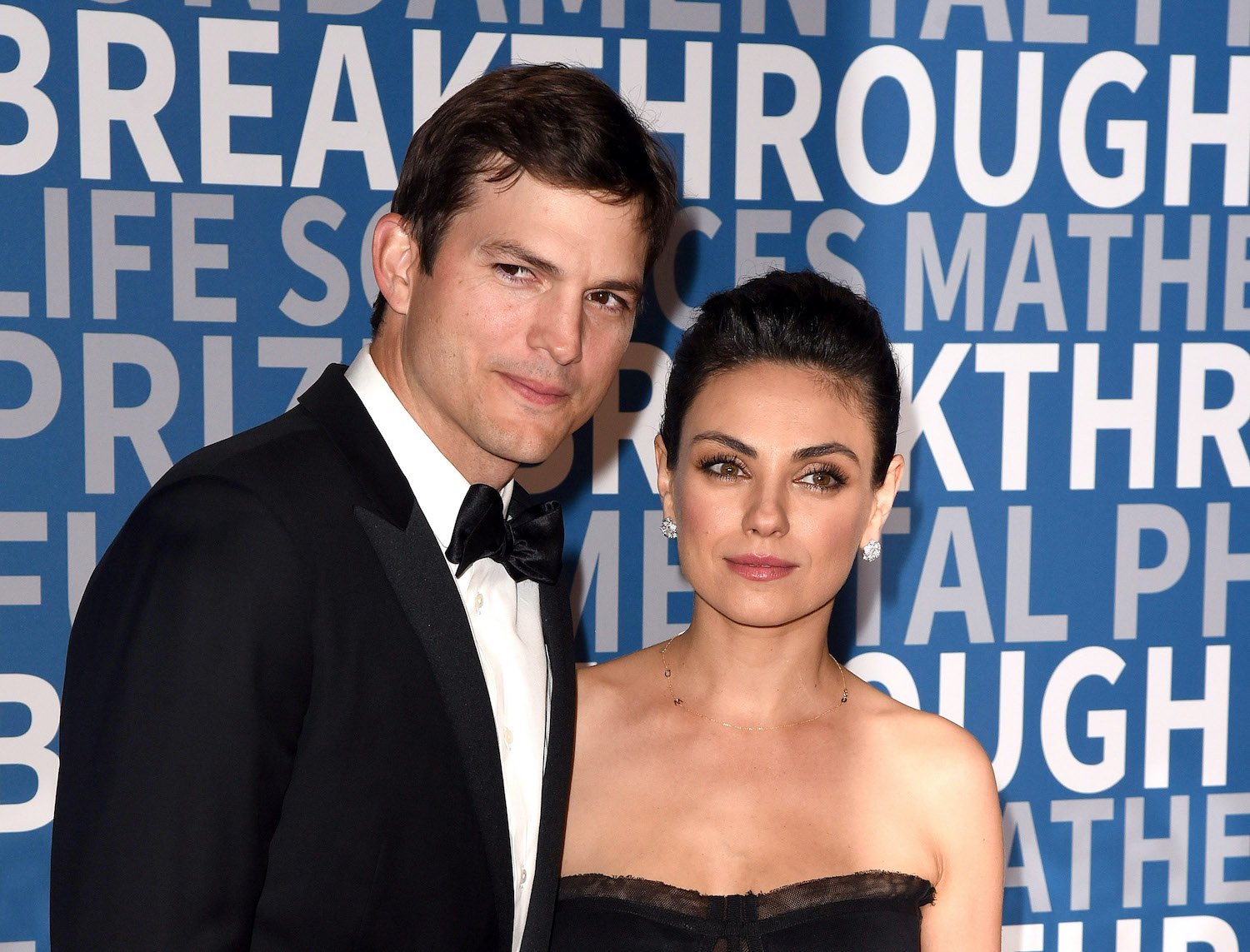 Mila Kunis and Ashton Kutcher went to a baby rave
During a Feb. 10 appearance on Jimmy Kimmel Live, Kunis was asked how things have been for the couple during the pandemic.
Their Super Bowl, for one thing, looked very different. Normally they would have a party and a bounce house for the kids. "But, you know, it's a pandemic, so it's the four of us," she said of their family that includes Wyatt, 6, and Dimitri, 4.
The kids' attention spans made enjoying the game difficult. "I got to watch the halftime show. That's all I really wanted to see," she explained.
For a change of scenery, the couple packed up the kids for a drive-thru experience that was a "really cute" car picnic. "Essentially you sit in your car and you pay per car going through this drive-thru literal experience," she noted.
"Then I was like, guys, we're going to a rave," Kunis continued. "My husband is like, 'What?' I was like, don't worry about it, I got this. We showed up, I'm not kidding you, I took my 4-year-old and my 6-year-old and my grown-ass husband to a baby rave."
"It was lights everywhere, music. It was physically put on by a rave company. You felt like you were tripping on acid," she added. "The kids are like, 'This is the best experience ever!' I was like, 'Oh no!,'"
Mila Kunis and Ashton Kutcher became farmers in LA
Their quarantine boredom also produced an agricultural crop as the couple decided to plant corn in their backyard.
"My husband's from Iowa and we had this patch of dirt and we looked at it and we were like, we have time to plant some corn," she explained. "And he was like 'let's just do it.' And so we planted a pretty good-sized lot of corn."
"Everybody was like, you guys, it's LA … the soil, the weather. We're like, whatever. It's quarantine. What do we do? We have nothing else to do," she explained.
"Every single stalk. We had hundreds and hundreds of ears of corn. We didn't know what to do. We were giving them away," Kunis said. "We were just stuck eating corn. We had corn for breakfast, we had corn for lunch. My kids are now made of corn."
RELATED: Mila Kunis Once Shared The Secret To Her and Ashton Kutcher's Lasting Marriage
Why Mila Kunis said she's a 'horrible mom'
During an interview on The Ellen DeGeneres Show, Kunis shared why she and Kutcher decided to do the Cheetos commercial for the Super Bowl.
"It was in the peak of the pandemic, it made no sense logically, it may have been the worst …" Kunis explained of the timing. "We were so quarantined … I was dying to get out of the house."
"I was literally like, 'I don't care, I need to get out of this house.' I looked at it as a two-day vacation," the actor continued. "I was like, 'We're getting out. We're going to go shoot the thing and we're going to get away from our children.'"
"And I got two days off from my kids," she added. "I'm a horrible mom."